Advertisements


Home Secretary Amber Rudd, Shadow Home Secretary Diane Abbot besides the creamy layer of London's political, business and art sectors join hands to laud the contribution of Asian women.  The Asian Women of Achievement Awards, founded by Pinky Lilani CBE DL in 1999, celebrate multi-cultural Britain and the contribution of diverse cultures and talents to UK society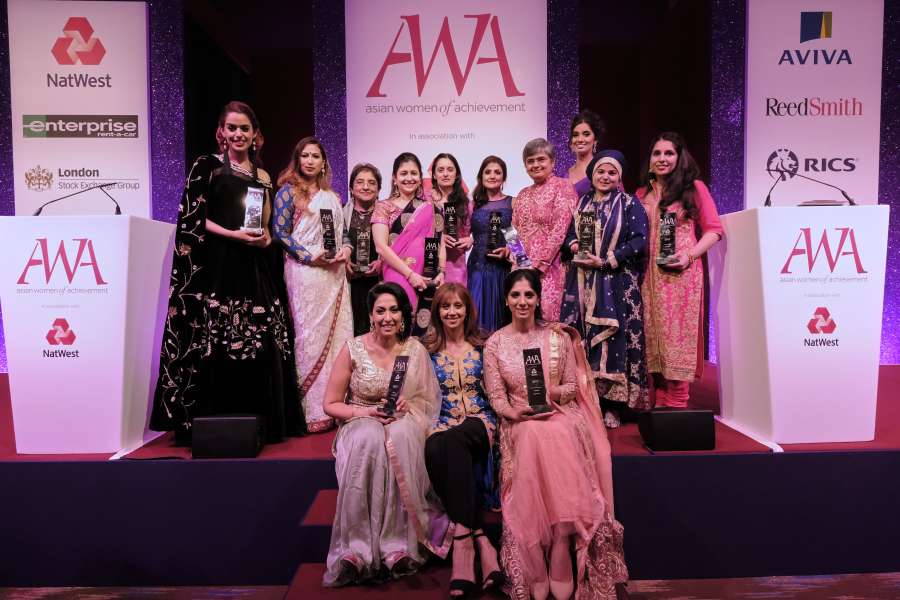 The Asian Women of Achievement Awards (AWA), in association with NatWest, announced the winners of the 2017 awards at a star-studded event in London last night in the presence of Princess Badiya bint El Hassan of Jordan; Amber Rudd MP, The Home Secretary; Datuk Jimmy Choo OBE, shoe designer; chair of the National Police Chiefs' Council, Sara Thornton CBE; The Rt. Hon. Diane Abbott MP, The Shadow Home Secretary; and Dato' Soo Min Yeoh, Executive Director of YTL Corporation Berhad.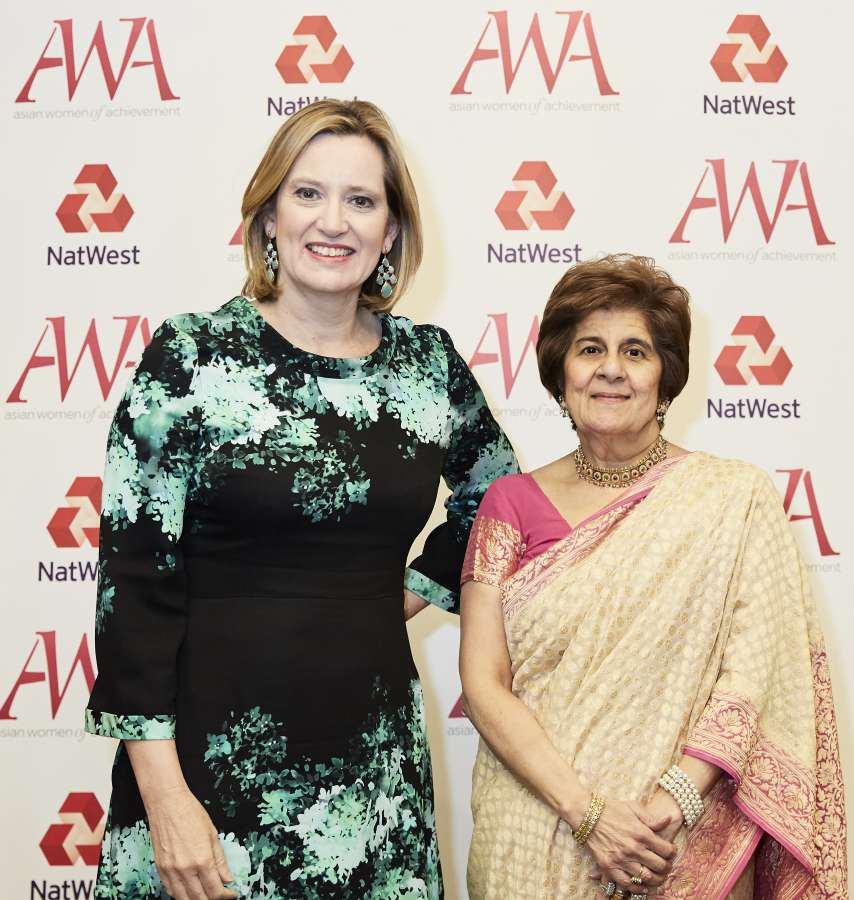 The awards, now in their 18th year, celebrate the contributions made by Asian women both professionally and in their communities, cutting across a broad range of sectors from business and media to sport, medicine, culture and public service.
From the only female founder and managing partner of a private equity advisory business in Europe to a para-climber, this year's list of winners features an incredibly diverse and exciting group of women. Despite their varied backgrounds, the winners are united by their shared ability to inspire, and their determination to drive positive change in their respective fields. The awards play a key role in redefining the contribution of Asian women; and informing a new, positive, pro-diversity debate.
"We have received such a wide range of applications for our Asian Women of Achievement Awards 2017," said Pinky Lilani CBE DL, Founder, Asian Women of Achievement Awards. From women working at the cutting edge of science to photographers, artists, business leaders and social workers, we are proud to provide a platform to celebrate such incredible talent and the positive impact of British-Asian women on our society today."
12 women were selected as category winners by a judging panel chaired by Lady Emma Arbuthnot. The 2007 winners are:
Jaspreet Sangha (Behind the Netra), Spoken Word Artist and Teacher, St Marylebone School (Arts & Culture)
Raj Dohil, Talent Acquisition Specialist, Enterprise Rent-A-Car (Business)
Sunaina Sinha, Founder and Managing Partner, Cebile Capital (Entrepreneur)
Shay Grewal, Presenter, BBC (Media)
Vidisha Joshi, Managing Partner, Hodge Jones & Allen LLP &   Vandita Pant, Group Treasurer and Head of Europe, BHP Billiton (Professions)
Dr Harjinder Kaur, Monitoring and Evaluation Manager and Gender Advisor, PwC (Public Service)
Professor Sadaf Farooqi, Professor of Metabolism and Medicine, University of Cambridge (Science & Technology)
Sofia Buncy, Prisoner Rehabilitation and Community Development Coordinator, Muslim Hands UK (Social & Humanitarian)
Anoushé Husain, Para-Climber (Sport)
Anoushka Babbar, Head of Regulatory Policy and Government Relations, London Stock Exchange Group (Young Achiever)
Fatima Zaman, Prevent Officer, Home Office and London Borough of Tower Hamlets (Chairman's Award)
Also highly commended by the judging panel this year were:
Abda Khan (Arts & Culture), Dawinder Bansal, (Media), Tanya Laird (Science & Technology), Dr Rouba Mhaissen (Social & Humanitarian), Mimi Harker OBE (Public Service).