London Mayor Sadiq Khan unveils six promotional offices in Bangalore, Paris, Berlin, Shenzhen, Chicago and Toronto as well as extra staff in the existing San Francisco office to stem the fall out of Brexit….reports Asian Lite News
As Paris and other cities planning to attract plum posts, especially at the financial sector, in London, Mayor Sadiq Khan unveils six new promotional offices across three continents. The new promotional push takes total number of London & Partners outposts to 12.
As the government riddled with in-fighting and sex scams, Mayor Sadiq is stepping up his efforts to ensure that capital London remains the best venue in the world for business in the wake of Brexit by opening up new overseas offices in six key cities.
The departure of Defence Secretary Michael Fallon over alleged sex attacks and International Development Secretary Priti Patel over breaking ministerial code of conducts drained the morale of the government machinery. Foreign Secretary Boris Johnson's gaffes and his close ally-turned-foe-turned-ally Michael Gove's plots to reach No 11 are rocking Theresa May government. The Iron Lady II second is now a paper tigress and fighting for her survival at No 10. Team Davis is nowhere near to match with meticulously prepared EU team on Brexit talks. Amidst all this gloom picture, Sadiq and the London & Partners are trying to shore up the image of Britain's capital city, the engine of UK economy.
Sadiq is determined to bang the drum even louder for the capital and remind companies of all sizes that London is a leading business destination.

"London remains a globally competitive city and I am committed to promoting the city internationally post-Brexit," said Sadiq. "Now, more than ever, we must have people on the ground engaging with businesses all over the world, including in Europe where historically there has been a relaxed approach to managing relationships.
"London & Partners will soon have more people closer to key decision makers, speaking to both existing and potential new investors to bang the drum for London as the best city in the world to do business."
The Mayor also announced that he will be providing £100,000 of funding to his International Business Programme, which has supported 600 businesses and created 500 jobs over the last three years, including an increase in the number of female-led SMEs joining trade missions and offering an all-female trade mission in the tech sector. SMEs in London are more likely to be owned by women, BAME or disabled people and Sadiq is keen to support this equality and diversity in business.
The Mayor's business and investment promotional agency, London & Partners, will significantly increase its overseas presence in the continuing drive to attract investment into the capital after Britain leaves the EU – and to ensure that jobs and growth for Londoners are retained.
London & Partners currently have offices in San Francisco, Los Angeles, New York, Mumbai, Shanghai and Beijing, building and maintaining relationships with entrepreneurs, start-ups, potential and existing investors.
The network will now be boosted by new offices in Paris, Berlin, Bangalore, Shenzhen, Chicago and Toronto as well as extra staff in the existing San Francisco office. The new sites represent some of the most important markets for foreign direct investment (FDI) into London.
According to London & Partners' data, the United States is the number-one foreign investor into London, followed by India and China. Over the last 10 years, Europe has also been a major source of FDI into London with key markets in France, Germany, Spain and the Nordics.
The new office in Paris will help to promote trade and investment links with France, Spain and the Benelux region, while the Berlin office will support activities in Germany, Switzerland and the wider Eastern European region.
London continues to be a leading centre for foreign businesses looking to expand, despite some companies delaying investment in the wake of the Brexit referendum result. In the last 18 months the capital has attracted significant investment from some of the biggest businesses in the world, including Google, Facebook and Apple.
"The fundamental strengths that have made London a leading global destination for foreign investors have not changed following the EU referendum vote," said Andrew Cooke, Acting CEO of London & Partners. "But in an increasingly competitive landscape it is important that we continue to promote London as leading city for business, talent and innovation on the international stage. The decision to expand our overseas presence will help us to better engage key decision makers in our most important markets and sends a clear a clear message that London remains open to trade and investment with the rest of the world."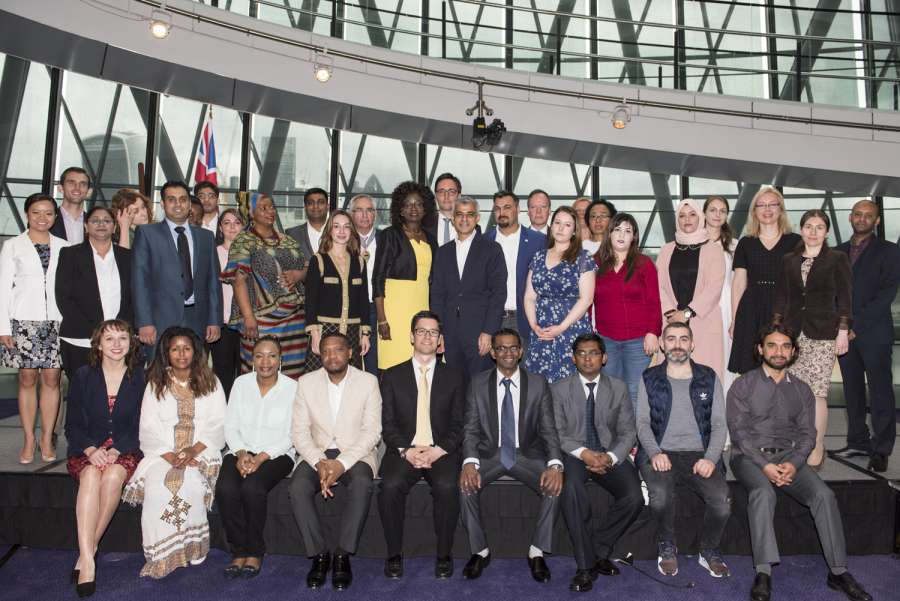 ---