At the recently held World Travel Market in London, Maharashtra with its brand name Maharashtra Unlimited showcased plans of tourism growth in the state… reports Rahul Laud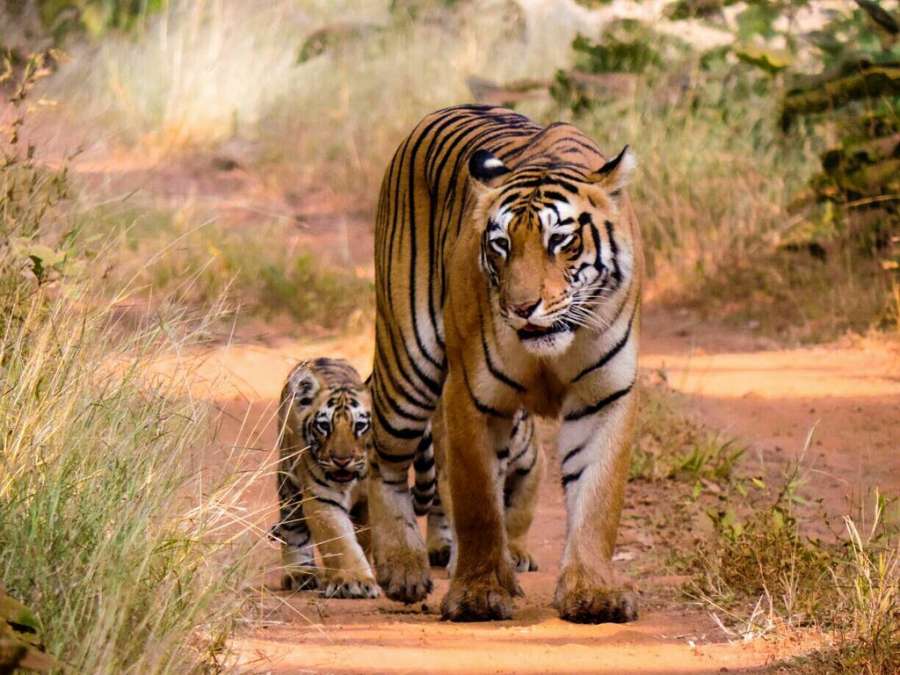 Whatever may be the state of political turmoil in Maharashtra which is the third largest state in India,  tourism there will stay was the clarion call given by the government delegation led by Smt Vinita Ved- Singhal, Secretary of Tourism, Government of Maharashtra  who was accompanied by Ramdas Khedkar , Deputy Collector and Deputy Director at Directorate of Tourism , government of Maharashtra , Irshad Bagwan, Assistant Director(Information) and Department Liasoning Officer  and his colleague Nandkumar Waghmare (Assistant Director (Information).  Maharashtra has identified Tourism as one its key growth sectors and with the multiplier effect of three tourism would receive huge impetus is the belief.
The attempt of Vinita and Khedkar was to showcase tourist spots and help visitors explore several locations in Maharashtra, – defining Maharashtra Unlimited. Going beyond the iconic spots in Mumbai viz the Gateway of India, Taj Mahal Hotel, Bollywood's Film City ,Vinita presented that the state had several hidden jewels which could be explored .Charged with several videos , she explained the potential of the state as a powerful tourist destination.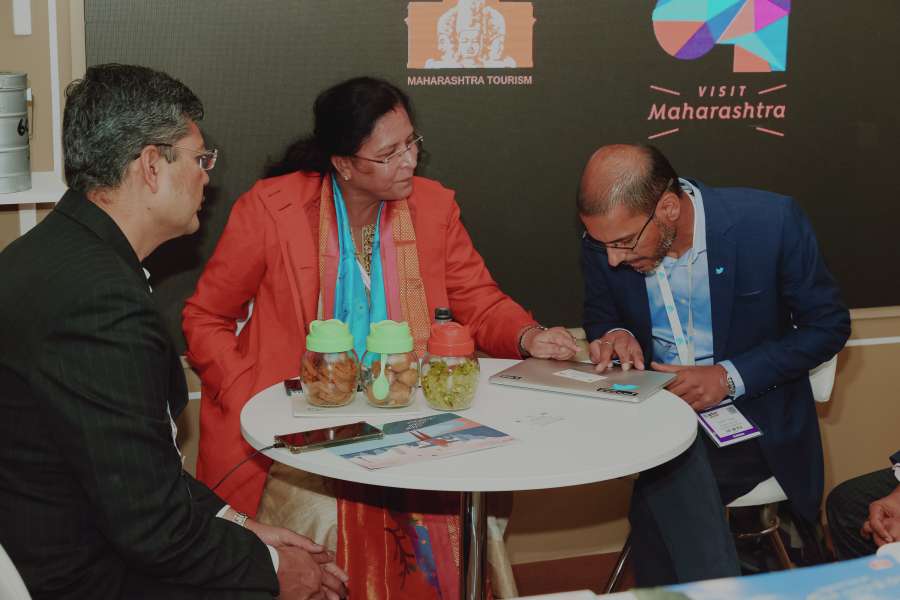 Khedkar explained that Maharashtra is one of those states in Incredible India which has probably all circuits that covers adventure, agro, beach, culinary , spiritual , environmental and ecological tourism and runs the prestigious Deccan Odyssey -train that has carved a niche for itself among foreign travellers. Information on various tourist destinations exhibited at the Maharashtra Tourism stall included historical forts, historical caves like Ajanta, Ellora, Elephanta, tiger tourism, sea coasts, forests, world heritage sites, Kaas Plateau, holy places, and popular hill stations Lonavala, Mahabaleshwar, Chikhaldara and Matheran among others.
Business to Business meetings were held by Vinita and Khedkar in London with various organizations and tourism companies including Iceland Traveller's Yvonne Peach, SNAP Production's Sasha Aaru, Nicholas Montgomery of Eye Ambassador Travel Network,   Keith Jenkins, Alexander Collis of World Show Media, Archaeological journalist David Keige and Ruchit Uppal of Twitter that  revealed the keen interests among visitors to the stall and in the state.  Various officers from the Indian states including Jyoti Prakash Prajapati, Tourism Minister of Orrisa, Secretary Vishal Kumar Dev, Tourism Director Sachin Jadhav, and Rashmi Verma, Tourism Secretary of Delhi visited Maharashtra Tourism stall affirmed that cross state tourism giving rise to domestic tourism was equally important and had  formidable interests.
Vinita claimed that Maharashtra tourism received a boost at WTM, and communication made with more than fifty tourism companies, various organisations and media  was encouraging.
Glorifying the beauty of the state, its flora and fauna , Khedkar pointed out that Maharashtra was nestled between the Sahyadri mountains range on one side with the long coastline of 720 kilometres along the lush green Konkan region. The long stretch overlooking the Arabian Sea has offered a huge potential for Cruise tourism and development of six ports of Dabhol, Jaigad, Ratnagiri, Vijaydurg, Malvan and Vengurla would be potential tourist attractions.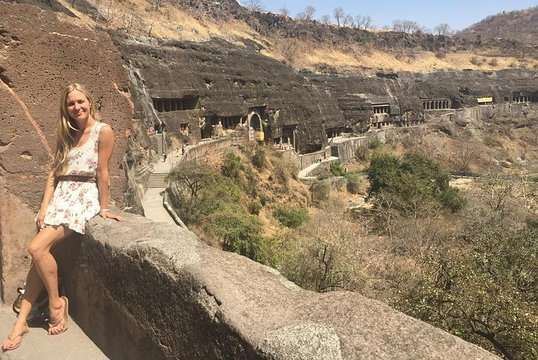 The Western Ghats and the Sahyadri mountain range offer hill stations and water reservoirs with semi-evergreen and deciduous forests. And, the Vidarbha region of Maharashtra, with its dense forests, is home to several wild life sanctuaries and nature parks. Khedekar was enthusiastic to point out that not just for wine production but Nasik was drawing crowds to the bird sanctuary at  Nandur Madhmeshwar that has been receiving global acclaim and recognition for the migratory birds especially in the season of October to February. Forts of Maharashtra have huge attraction too, he said. Pandit Nehru wrote Discovery of India at the Ahmednagar Fort that has historical significance in modern history which attracts historians among others.
Interestingly a foreign journalist pointed out that ''the architecture of Angkor wat Temple in Cambodia is world-famous tourist attraction  but the architecture of temples in Maharashtra and the aesthetic and artistic impressions  of Ajanta-Ellora caves were far superior and better than Angkor wat.''
Maharashtra Tourism policy 2016 states that the state has ambitious plan to achieve sector growth of 10% per annum and share of 15% in GSDP through tourism and tourism related activities. The policy further points out that fresh investments in the tourism sector to the tune of INR 30,000 crore by 2025 will be generated. The aim is to Create 1 million additional jobs in the tourism sector by 2025. Will these ambitious figures be achieved or not, time alone will tell?