Britain's Prime Minister Theresa May started a three-day visit to Japan aimed at sustaining economic ties between the two countries after Britain's exit from the European Union and strengthening military collaboration following North Korea's provocations….reports Asian Lite News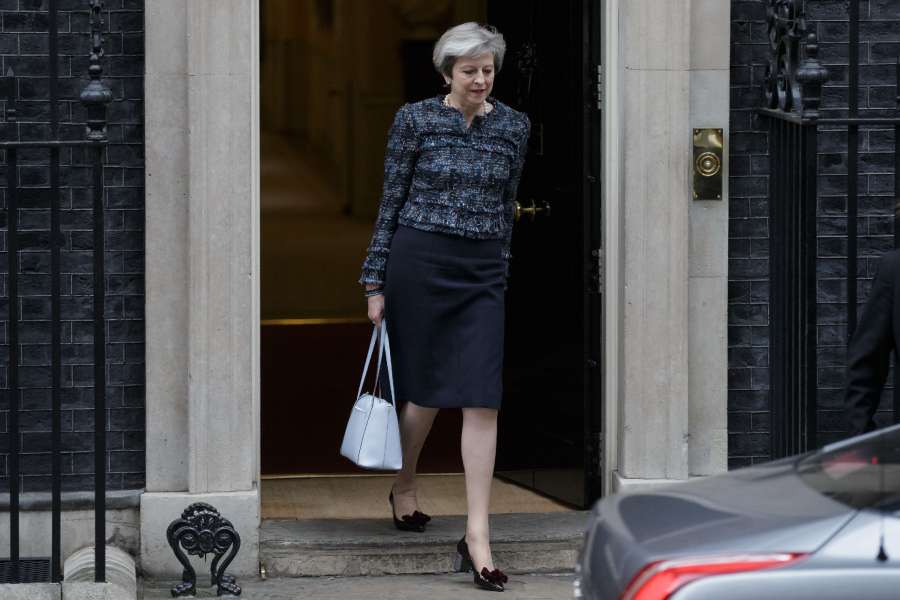 May will meet with the Japanese Prime Minister Shinzo Abe in Tokyo during her first official visit to the East Asian nation, Efe news reported.
May is expected to assure Abe in the upcoming meeting that Brexit will not have a negative impact on Japanese companies operating on British territory.
According to the Japanese media, both leaders are expected to sign a deal to strengthen economic cooperation and discuss future bilateral trade agreement, which could be negotiated once London formalizes its exit from the EU.
Approximately 1,000 Japanese companies operate in Britain, employing around 160,000 people, and Japan Business Federation Keidanren has expressed fears that Brexit will have a huge negative impact on their activities.
Mitsubishi UFJ, Nomura Securities and Daiwa Securities, three of the biggest Japanese financial companies, have announced plans of moving their European headquarters or some of the offices from London to cities like Amsterdam or Frankfurt.
Japan had made a series of requests to Britain regarding Brexit, including its continued membership in the customs union and the European single market, as well as a free entry of EU workers.
While Britain is engaging in the formal Brexit negotiations set to be complete by March 2019, Abe and the EU leaders are in the final stage of negotiating a free trade agreement, which could further complicate matters for May.
Apart from economy dominating the agenda, Abe and May are expected to discuss the latest weapons tests of North Korea, with the latest missile flying over Japanese territory on Tuesday that has fuelled tension in the region.
They are expected to issue a joint statement to boost partnership in defence, call for the new international sanctions on Pyongyang and ask China to increase pressure on North Korea, Japanese newspaper Nikkei reported.
May's agenda includes a tea ceremony in the eastern city of Kyoto on Wednesday, a visit to the naval base of Yokosuka on Thursday and an audience with Emperor Akihito on Friday.