Prime Minister Theresa May said there was "far too much tolerance" of extremism in the UK….reports Asian Lite News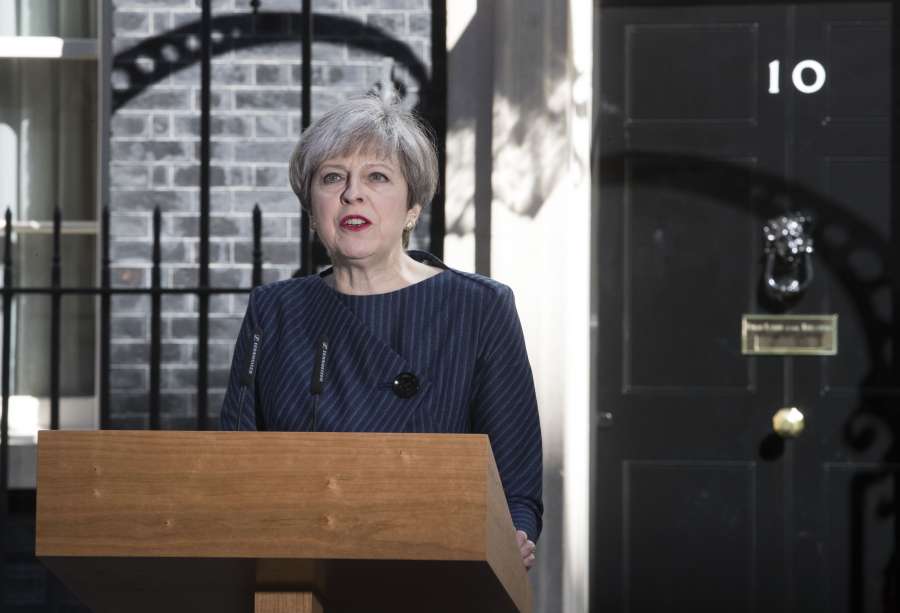 Prime Minister May said "difficult" and potentially "embarrassing" conversations were needed within the UK about dealing with the spread of extremism.
Speaking after chairing a meeting of the government's emergency committee Cobra, the prime minister said there is a need to work with international leaders to shut down areas of the internet used by terrorists to communicate.
Mrs May said there needs to be an international agreement to "regulate cyberspace" where extremists have "safe spaces".
"We cannot allow this ideology the safe space it needs to breed. Yet that is precisely what the internet, and the big companies that provide internet-based services provide," she said. "We are experiencing a new trend in the threat we face as terrorism breeds terrorism."
"While we have made significant progress in recent years, there is – to be frank – far too much tolerance of extremism in our country. So we need to become far more robust in identifying it and stamping it out across the public sector and across society. That will require some difficult, and often embarrassing, conversations. But the whole of our country needs to come together to take on this extremism, and we need to live our lives not in a series of separated, segregated communities, but as one truly United Kingdom."
---