Columnist Riccha Grrover in an interview with filmmaker Aditya Kripalani on his recent Netflix release of his second film "Totta Pataaka Item Maal" after his previous film "Tikli And Laxmi Bomb" was trending on Netflix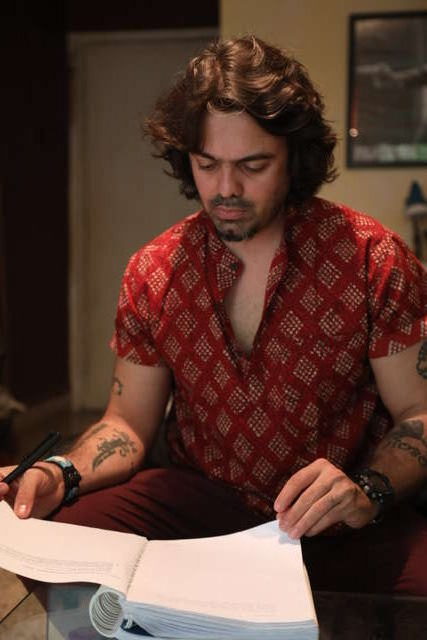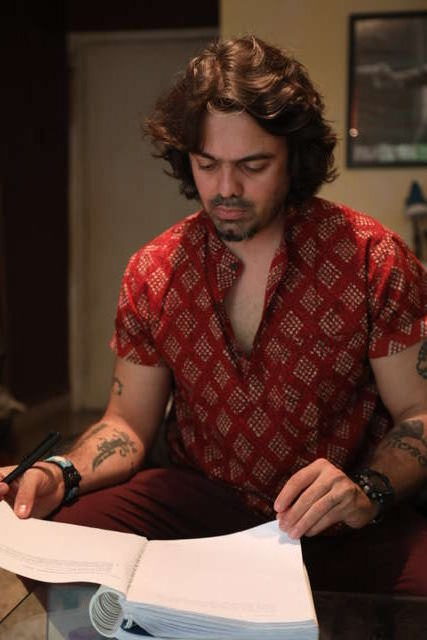 Singapore/ India based Kripalani is a script writing graduate from the Film and Television Institute of India. He Kripalani has been the Creative Head of IDream Production, the company that distributed Monsoon Wedding in India. He's been credited as the Script Consultant on multiple award-winning films like 'Tahaan', and 'Jogwa'.  Since 2008 he's written 3 bestselling novels, 'Back Seat', 'Front Seat' and 'Tikli and Laxmi Bomb'. His third novel, became his first feature film, which he wrote, directed and produced. Along with being screened at a lot of film festivals, the film has won many awards. Best Film award at the 9th Berlin Independent Film Festival, 2018; Best Film – Gender Equality award at the 20th UK Asian Film Festival, 2018 and Best feature at the New Jersey Indian & International Film festival, 2018 etc . Tikli and Laxmi Bomb also had its Premiere in Singapore in May 2018 and received an overwhelming response from the audience.
Mr Kripalani has also been a writer and Creative Director in advertising in India, Singapore & Malaysia with wins at Cannes, the Korean Ad Stars and the Malaysian Kancil awards over the years.
At the surface of this new film by Aditya the intention of this film is to get men to see, experience, and feel vicariously, what the everyday fear of rape feels like for women. It's also to make men realize that that women can also be as brutal, as heinous, as harsh, as violent, as crude even in India, despite their upbringing and conditioning. It is to get men to understand that every day in India, women choose not to be that way.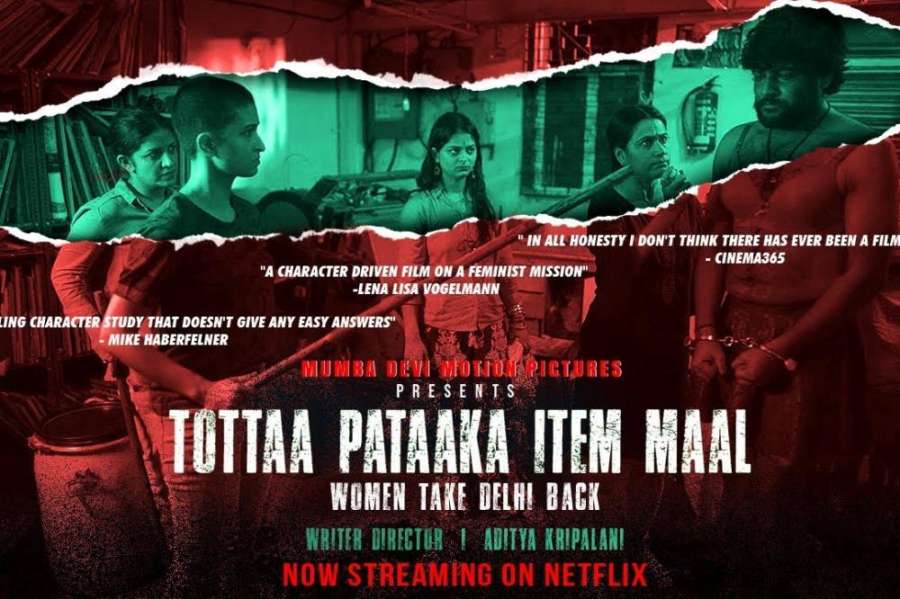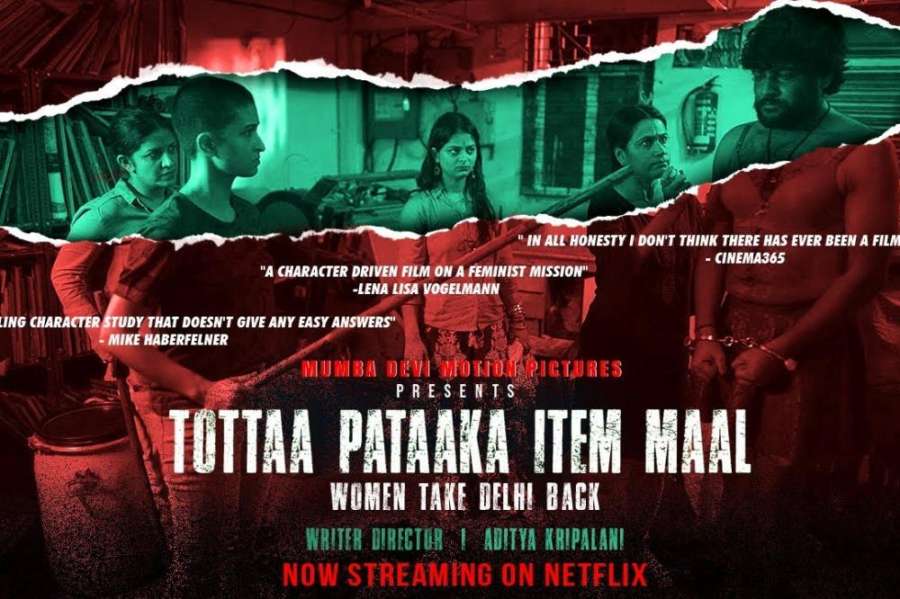 But at a larger level, the deeper intention of this film is to also begin a discussion on whether violence or doing the same thing back to the perpetrator will really be a solution to the current gender situation in India, or then, anywhere in the world. It also explores how similar we are as beings, despite being two different genders and how human nature supersedes gender too sometimes and in some ways.
The whole film is set on real locations. Nothing has been staged. If it's a home, then it's a real home in Delhi, if it's a printing press, it's a real, old, printing press location. The roads, the fights, everything are set on real locations in Delhi.  The tone of the film is realistic in the outside world, but slightly surreal in the special world of the printing press where the women keep their captor, who's the rowdy man from Delhi.
Delhi is known as the rape capital of India. Four women from various parts of the Capital, (which is a vast union territory aside from being a city), meet by chance in a 'Ladies Only' taxi ride. Getting into an altercation with a man who's teasing them, they end up choosing to make an example of him. They kidnap him, break him first physically, then mentally, keep him hostage, and bring him to the point of gang rape. Will they succeed in sending out a message to men all over India? Will they see the change they want? Will the darkness they chase, also make its own pact with them in the process? Tottaa Pataaka Item Maal, (The Incessant Fear of Rape), tries to explore these questions.
An exclusive tête-à-tête for Asian Lite International.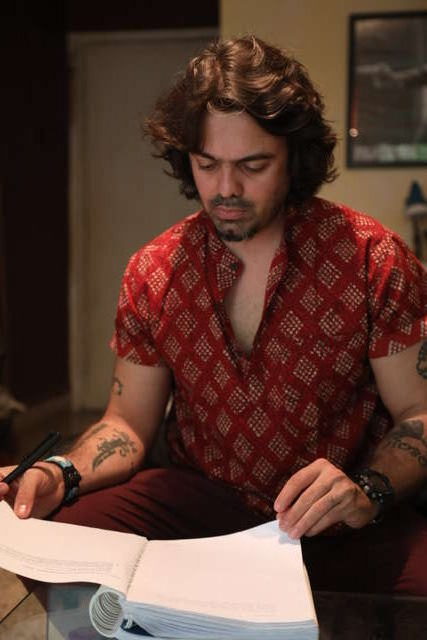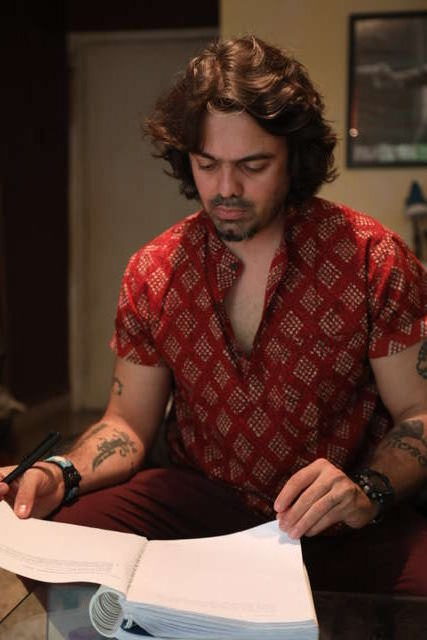 RICCHA GRROVER-How and when did you get into filmmaking professionally as a career? How's the journey been so far?
ADITYA KRIPALANI- About 3 years ago. The journey has been crazy. We've made 3 films. Of which two have been released worldwide. And one is now doing the rounds of festival. And we've had dream responses. Learnt so much. Still learning. It's been a lovely journey…
RG- What keeps you inspired to make the movies you make and what are the themes that are of interest to you to present through the medium of cinema?
AK-My writing gurus have given me two bits of advice. Write what is personal. And what scares you. And secondly, cinema is about going deep, not necessarily wide. The first one was by Anjum Rajabali. And the second bit of advice is from Ashwini Malik. So I write each year, a story that scares me to make it. The most. In that year. This keeps me inspired. Themes of inner struggles. Equality. Revolutions.
RG-How did you get into Netflix releases as a platform? What is the advantage of newer platforms like Netflix in increasing creativity outputs?
AK– I closely followed their process via an aggregator. Netflix has given filmmakers like me a life. I would've remained a novelist if not for Netflix. Because it allows you to have those conversations that the commercial theatrical format doesn't allow you to have, with society. Now you can talk about the shadow sides of human nature. Without thinking of a box office. You can talk about injustice without worrying about the powers that might be offended all the time.
RG-Tell us a bit about the plot of your recent release on Netflix "Totta Pataaka Item Maal"?
AK-4 women decide to make an example of one man and teach him what the every fear of rape feels like. It's a what if. A conversations starter as a film.
RG-What are your other projects that are in the pipeline?
AK– Devi Aur Hero is complete. Now doing the rounds of festivals. And Not Today is in pre- production-Our fourth feature film.
RG-What words of advice would you give aspiring film makers who wish to make meaningful cinema on what is it that ensures success?
AK-If you are clear about what success means to you, you have a better chance of getting there. For me success is to not grow in scale but just continue to make honest films. To continue to give voice to my own journey of questioning things and trying to understand them. So for me I'll be successful differently. For someone it's a home in bandra and a fancy car. No judgement. Just follow your own form of success.
This new film by Aditya was screened at the below festivals recently:
21st UK Asian Film Festival, UK – April 2019
17th Garden State Film Festival, New Jersey – March 2019
20th Kala Ghoda Film Festival, Mumbai – Feb 2019