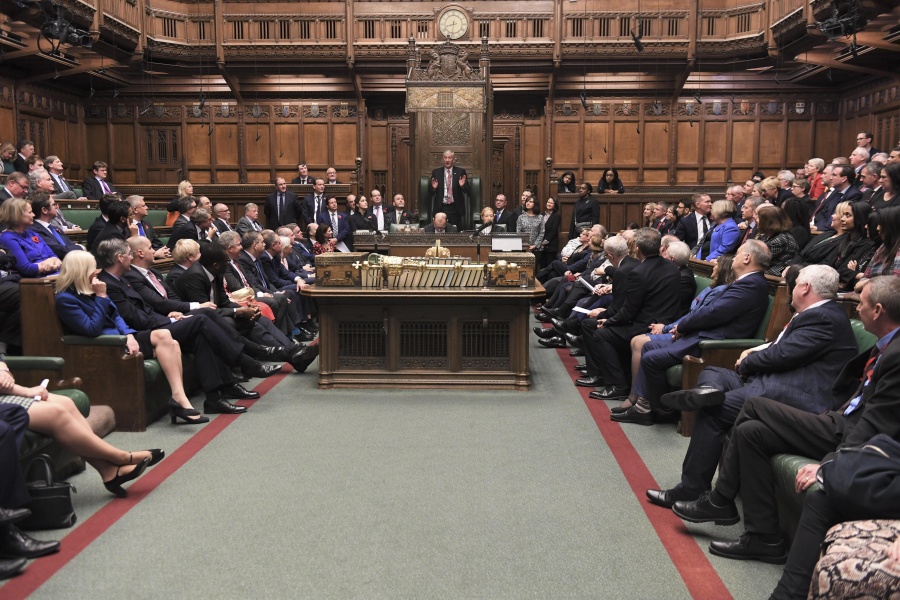 It was understood the House of Commons Commission, which is responsible for the administration and services of the Commons, is highly likely to nod through the plan, the BBC reported. It would mean that MPs could take part in question sessions and statements via video link after recess.
MPs would have to approve the changes next week.
The main proposal would see some proceedings take place through video link, and broadcast live. Parliament is due to return on April 21 to debate the coronavirus outbreak and other matters.
Earlier this week, Speaker Lindsay Hoyle said plans for a "virtual" Parliament were "progressing well".
Meanwhile, Conservative MP Stephen Crabb said a transition to a "virtual" Parliament "isn't so significant" as many MPs "are well used to working from home".
"We don't necessarily think this lockdown is going to end in the next few days or even few weeks," he told the BBC.
"So we don't want to let this period pass without the government really being questioned on very, very serious and challenging issues – and that's what we need to be able to do."
MPs are currently due to debate key Brexit legislation when they return, and the government needs to pass its Finance Bill, enacting measures in the Budget.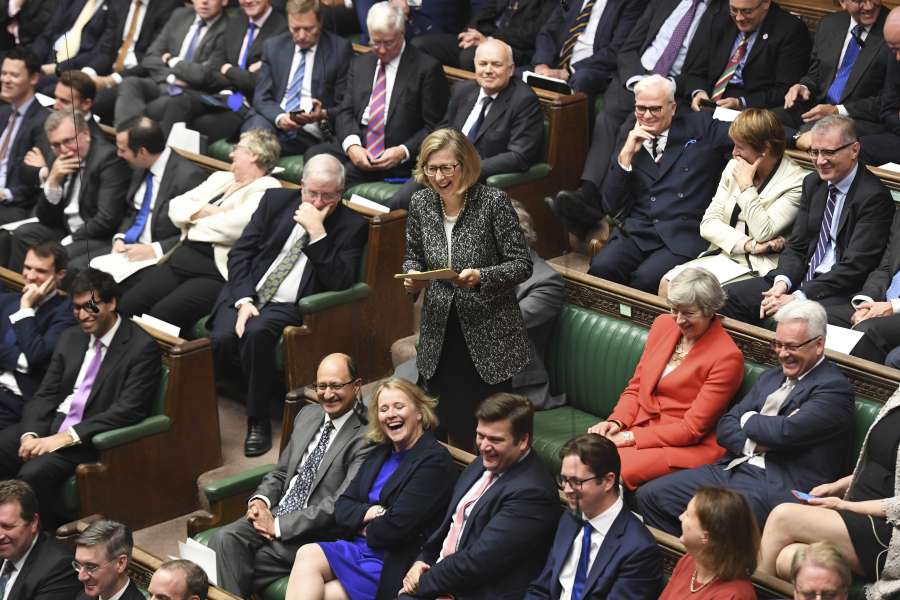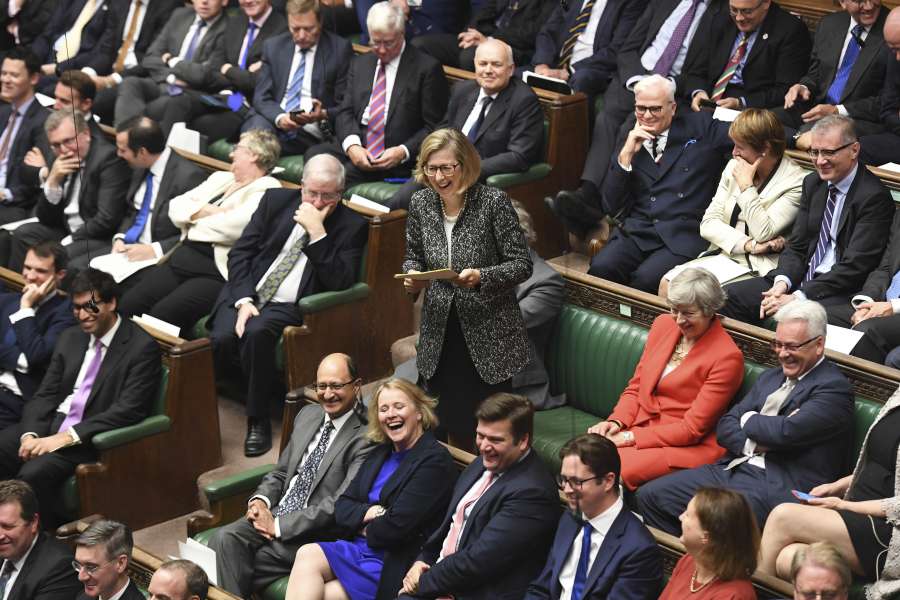 Fund for Schools
The UK has announced a £5 million additional funding to Education Cannot Wait (ECW), the global fund for education in emergencies, amid the ongoing COVID-19 pandemic.
The new funds will support ECW's rapid deployment of emergency education services for children and youth caught in crises and emergencies, Xinhua news agency quoted an official statement as saying on Monday.
"With this timely support, we can mitigate the impact and sustain protection through emergency or virtual education combined with health measures for students and teachers," said ECW Director Yasmine Sherif.
Seventy-five million children and youth, including 39 million girls, were already impacted by armed conflicts, forced displacement, natural disasters and protracted crises, and they now face a double crisis with the COVID-19 pandemic, according to the statement.
A rapid assessment by ECW paints an alarming picture of the massive impact the COVID-19 pandemic is having on already severely strained educational systems.
There was an acute shortage of distance learning tools and materials, many communities lack awareness and information and are failing to implement protective measures, teacher's salaries are going unpaid, families are being pushed further into hunger and poverty, school feeding programs are being disrupted, and children are being pushed to the side with limited opportunities to return to safe learning environments when the pandemic subsides, it added
Also Read – Mayor Unveils City Resilience Strategy