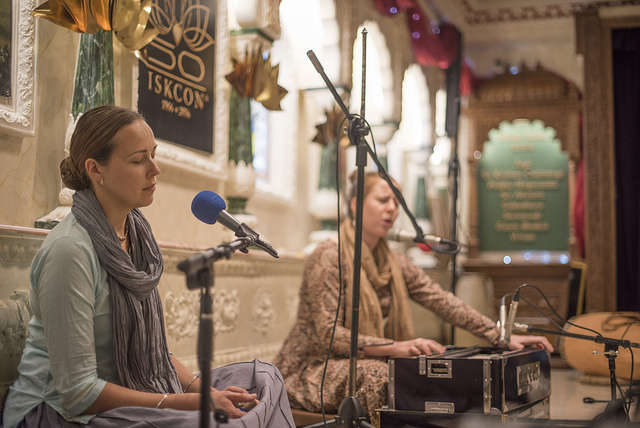 With the summer heat setting in, Soho's Radha-Krishna Temple will be hosting a musical weekend of light and joyful meditation. Its third London Mellows Annual Kirtan Weekend on Saturday 16th and Sunday 17th June will be one for all to enjoy..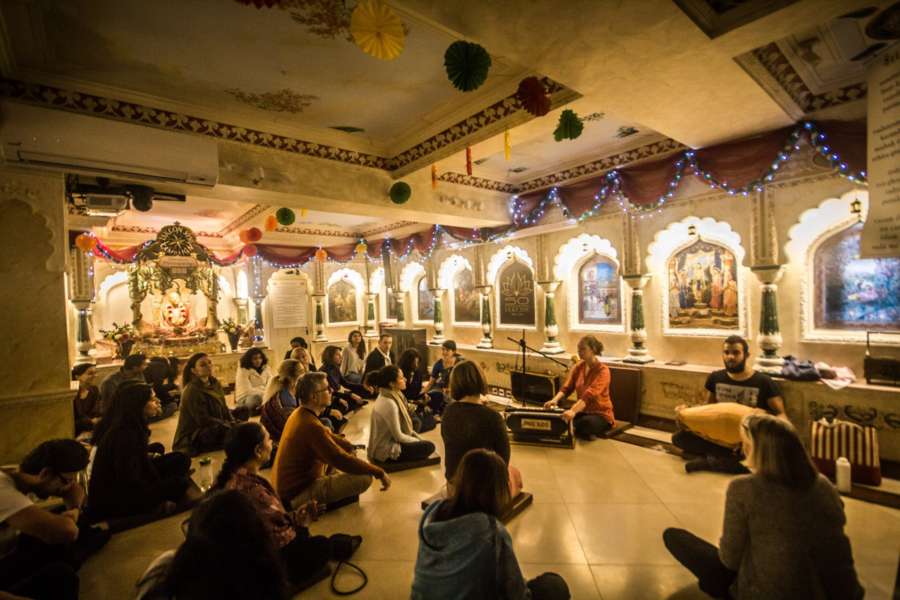 This is the largest annual 'kirtan' gathering in London, bringing together some of the best kirtan musicians and enthusiasts across the UK for 24 hours of musical delight across the weekend.
Kirtan is a feel-good call-and-response musical meditation. Its practice dates back to more than 5,000 years. It can be enjoyed by anyone with an open mind – you do not need to be a good singer, a practitioner of yoga, or a follower of any religion or set of beliefs to experience its transformational benefits.
The seeds of transcendental music in London can be traced back to the late 1960s when several Hare Krishna kirtaneers and practitioners who came to London from the US befriended the iconic George Harrison from The Beatles music band who helped them make the now ubiquitous Hare Krishna mantra well-known across the world and permanently changed the landscape of popular music history.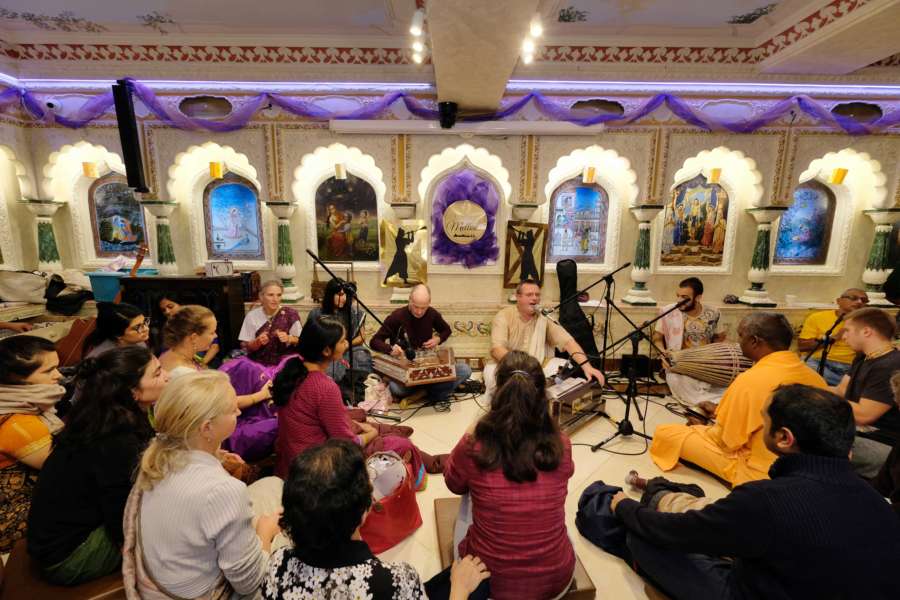 Speaking of the potential of kirtan for self-transformation at a recent kirtan event in London, Radhanath Swami, a monk in the Krishna-bhakti lineage said, "Yes, it's enjoyable. Yes, it soothes the mind from the anxieties and stress of life. Yes, it liberates us from so many confusions and so many unhappy situations. But beyond that, this kirtan has the potential of awakening our deepest potential – our very own spiritual essence. And then we can be an instrument of that essence, which is the greatest joy of life. Taking just feeds the fire of our longings, but when we learn to find satisfaction in being an instrument, in giving, then there is actual fulfillment. Kirtan inspires us, cleanses us and empowers us to uncover that treasure within."
If you have never been to a kirtan before, don't be shy! In the intimate setting of ISKCON-London Radha-Krishna Temple, Soho Street, join in for a very friendly, serene atmosphere. Drop in for half-an-hour or stay for the whole 12 hours on both days. The award-winning restaurant, Govinda's – the oldest vegetarian restaurant in London, serving a variety of succulent dishes is next door, making for an ecstatic summer outing.
The event is free and open to all with some of the UK's best kirtaneers and special guests joining in so feel free to come along with your family and friends.
For more details visit: www.iskcon.london/londonmellows
---