Advertisements


This week marked the launch of the highly-anticipated Asian Tech Style TV show 'Chilli Chilli Bang Bang'… reports Asian Lite News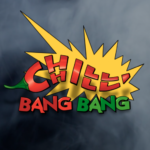 The official trailer released by Asian Restaurant Owners Network (ARON) promises a reality TV catering competition that's "packing heat, raising standards & breaking the status quo".
Never seen before in the British Asian industry, this fiery, action-packed preview follows four teams of competitive duos, battling to recreate two fine-dining courses designed by gastronomic genius, chef Anwar Miah.
Plus, in an exciting twist, all the cast and crew are unaware of the results! With only one mysterious individual calculating each judges score, the winning team will be announced live at this year's 2019 ARON awards following the premiere of the full episode.
Created by ARON Managing Director Rehan Uddin, owner of Torquay restaurant Bombay Express, Chilli Chilli Bang Bang is already creating a stir online, "I have really taken ARON into its own lane – driving towards new concepts, projects and technology; long gone are the floral carpets and velvet curtains of the industry, instead we welcome innovation, creativity and swagger!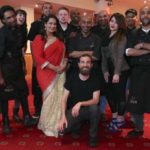 "Presented by celebrity chef Sarah Ali Choudhury, the first episode features, TV host Rumi Sharmin. Contesting Shalim Abs & Kwaz Ali, Nurun Alam & Razna Ali, Jack Dart & Romel Miah, Raja Ali & Rehan Uddin. With guest judge. Filmed & edited by Short Stop Video#PlanetARON #ARONthewayup #GenuineMerit #ARONawards
Check out the trailer and support your favourite team – the temperature's rising in British Asian cuisine!
https://www.facebook.com/asianrestaurantownersnetwork/videos/1714462605327605/