British Health Secretary Jeremy Hunt has said that the National Health Service (NHS) will recruit at least 21,000 staff, he biggest ever hiring program for an NHS service, to boost the country's mental health service as the current service are scrambling with under-funding….reports Asian Lite News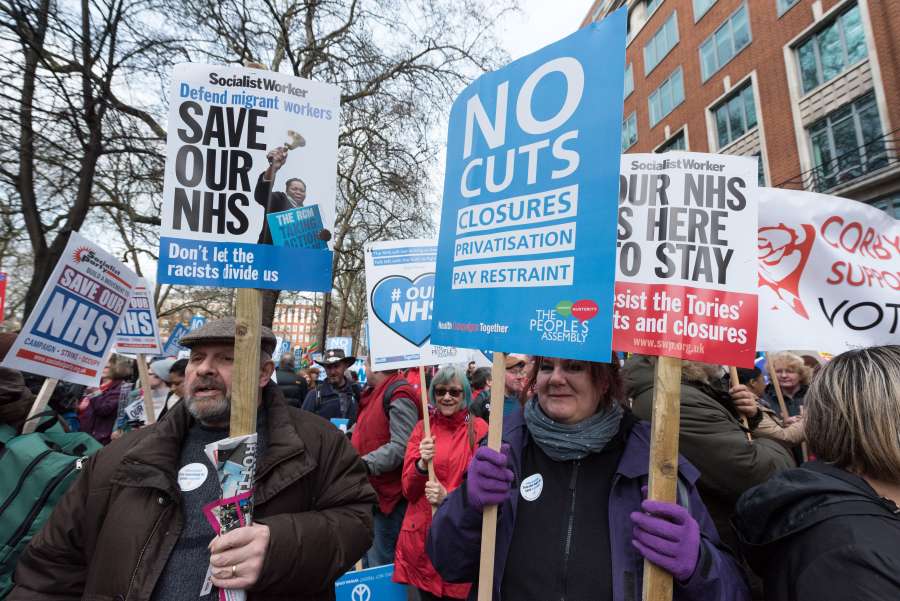 It represents the biggest ever hiring program for an NHS service, and comes after a pledge by Prime Minister Theresa May to improve health provision for people with mental health issues.
Often referred to as the "Cinderella" service within the NHS, campaigners have waged a long campaign over under-funding in mental health.
Hunt's plan, announced on Monday, would see 21,000 new posts created at a cost of more than $1.7 billion, Xinhua news agency reported.
It will include more nurses trained in mental health care, therapists, psychiatrists, peer support workers and other mental health professionals. There will also be a major drive to retrain and retain mental health staff, Hunt said.
The extra staff will enable the NHS to operate a round-the-clock mental health service, seven days a week, with the ability to offer treatment to an extra 1 million patients by 2021.
Included in the drive, the NHS would hire 2,000 more nurses, consultants and therapist posts in child and adolescent mental health services. There will also be 2,900 additional therapists and health professionals supporting adult talking therapies and 4,800 additional posts for nurses and therapists working in crisis care settings.
Hunt said: "We want people with mental health conditions to receive better treatment, and part of that means having the right NHS staff. We know we need to do much more to attract, retain and support the mental health workforce of the future. Today is the first step to address this historic imbalance in workforce planning."