The NHS to celebrate its 70th Anniversary in 2018. The state funded service was founded out of the noble ideals that good healthcare should be available to all, regardless of wealth.  The NHS has always been a 'poisoned chalice', yet a unique public service and an envy of the world….writes Buddhdev Pandya MBE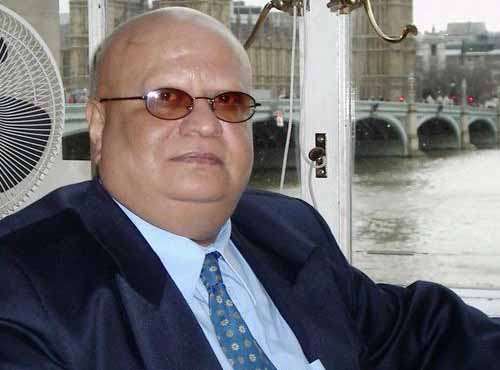 The NHS to celebrate its 70th Anniversary in 2018. The state funded service was founded out of a noble ideal that good healthcare should be available to all, regardless of wealth.  The NHS has always been a 'poisoned chalice' yet a unique public service, envy of the world. The service provision is in need of a thorough and comprehensive review that are politically neutral and able to review upon its historical experience and provide a pathway to adopt the new advances in science and technology while embracing the integration of the private sector to meet the growing demands on the NHS.
Buddhdev Pandya MBE says, "My preference would be for establishing a 'Royal Commission' more appropriate since it would provide a more cohesive approach".
Recently, The Secretary of State for Health The Rt Hon Jeremy Hunt MP has called for adoption of a ten-year strategy for the health service. This is a welcomed approached since temporary solutions based on 'knee-jerk' reactions successive governments have seemed to have added more confusion and failed in providing any sustainable resolution for improvement in the quality of patient care over the years.
Many recent reports have highlighted the need to take steps to avoid valuable resources being wasted to ensure better use for improving patient care. There is a common thread through the mismanagement of human resources as well as processes; both requiring innovative and lateral thinking.
There are serious concerns over the current delegated responsibilities through the NHS Trusts for their ability to plan and delivery services, capable to meeting the needs of the changing environment. Many aspects of the functional capacity of these bodies are under question for lacking sensitivity in efficiently recognising and tackling troubled hotspots and influencing processes to bring about long term amicable solution.
The NHS has also inherited a new dynamic of the contract culture since the integration of the Private Sector (Public and Private Sectors Partnerships). It has compounded challenges in many respects, involving monitoring processes and integration of services and related models. It has incubated a culture of uncertainty and fear among the workforce as they fear significant reduction of influence in planning services in their own areas of working. It has impacted on the moral of the front-line workers with its total accumulative effect of creating mismatches in service planning with the availability of the resources and, for that matter balancing the demands with availability of resources.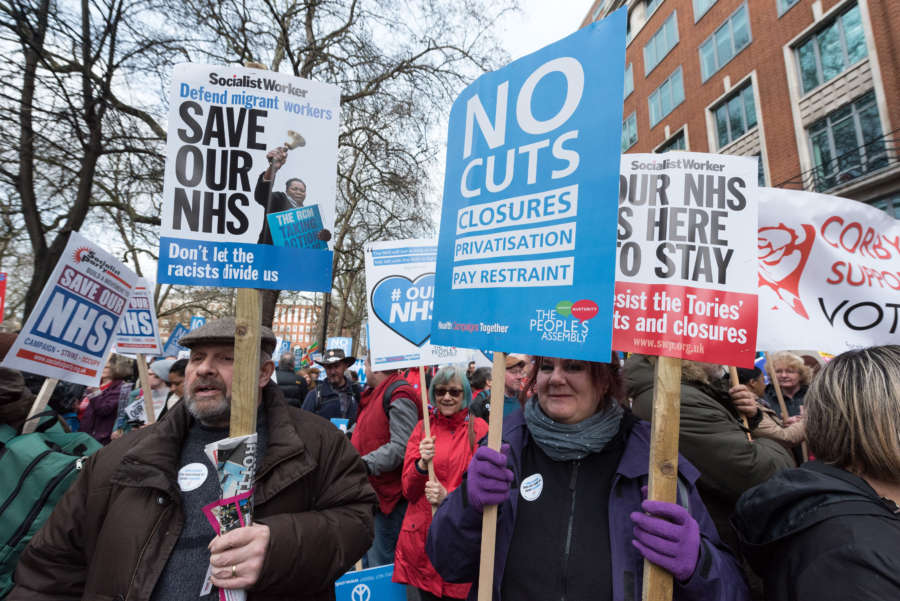 Many of the shortcoming have been inherited over decades as various governments have often tried sort term or popularity measurers. There was a significant absence of any coherent long-term view on the level of resources or changes in services required. The NHS is also likely to be a major public debate point in the coming years.
While I agree that the NHS may need further funds given the demands on the services, my thought is that merely pouring in funds may not be an ideal solution given the complexity of challenges. The fear is genuine that most possible increases are likely to be swelled up in bureaucracy where the clinicians are not in the driving seat!
The NHS is now facing shortages of specialist staff, GPs and other front-line workers. It confirms that workforce requirement needs to be a part of long term strategy, particularly when it is highly dependent on the migrant workers. It involves education, training, recruitment, retention and career progression and better harmonisation between these elements.
What requires is comprehensive and thorough review encompassing the past seven decades of service as much as to consider the impact of the new advance technology, integration of the private sector in relation to the growing demands on the NHS. There may be a case for reflecting on the service delivery structures, regulatory and monitoring regimes for improving accountability and transparency across the NHS.
My preference would be for establishing a 'Royal Commission' with more appropriate terms of reference to provide a more cohesive approach.  From Brexit negotiations to the projected numbers of people with diabetes alone there are more compelling reasons to reflect upon the fiscal implications with consideration that are politically neutral review of our health services. This is the best environment to prompt a rethink of the whole system and of how society needs to change. Here we have situation where the NHS has been subjected to a Political football; when People disagree even on whether it has a problem, let alone the possible solutions. A Royal Commission might be that peacemaker, an honest broker with many advantages include the ability to secure the vital cross-party support needed to embed lasting changes and to detoxify reforms that otherwise may be too politically dangerous to pursue.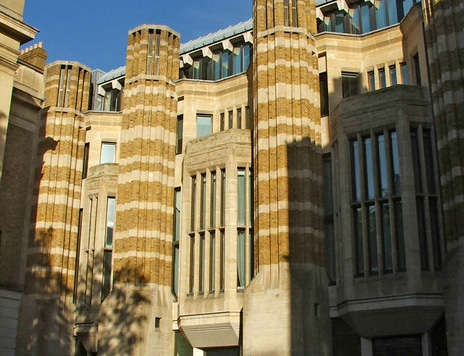 The Royal commissions are independent—governments cannot interfere once they have started—and therefore sit outside politics. They are also powerful and can compel people to produce documents and other evidence in their inquiries.
And we will need the power to ask difficult questions of experts from all sections of society. We must challenge what we think we know about the problems the NHS faces today. We must think beyond the structures and institutions of the previous century.
It would help converge focus in identifying more productive avenues based on wider input from the critics and political opponents as well as the frontline professionals. At least, their grievances, suggestions and recommendations would find a more structured path way to register concerns. There is a value in allowing engagement of all the stake holders in converging on an exercise to bring about some commons consensus of views on many aspects for suggesting improvement and possible reshaping of the NHS.
A Royal Commission is a major form of an ad-hoc formal public inquiry into a defined issue and available to the government to inquire into various issues. Commissions report findings in an advice and recommendations from are not legally binding but can form bases for a potential green paper for developing necessary legislation or amendments.
Perhaps, we all need is to form a view and bring this to the attention our Members of Parliament and to the Secretary of State for Health for their considerations.