NRI Institute in association with NRI Business Forum observed the NRI World Summit and Pride of India Awards 2017 to give recognition to People of Indian Origin living in India and Abroad for their outstanding achievements in the chosen field of activities and their contributions towards the development of India along with the country of their adoption at a star studded event held at Cholmondeley Room, House of Lords, London….A special report by Richa Grover for Asian Lite News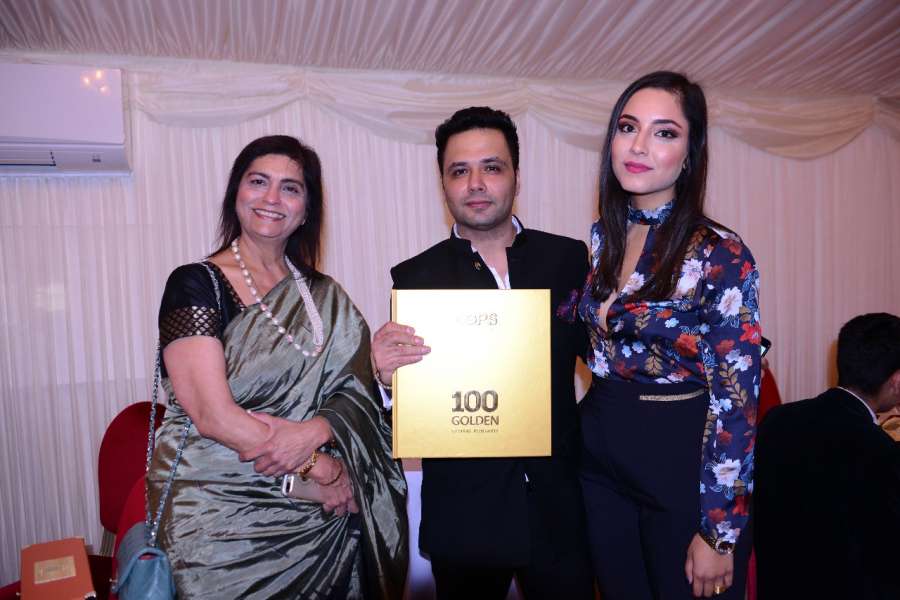 Lord Swraj Paul, Lord Diljeet Rana, Swami Chidanand SarawastiJi, Sadvi Bhagwati Saraswati Ji, G.P Hinduja graced the occasion. Lord Swraj Paul announced the beginning of "100 Global Punjabis", the Golden Book to be soon launched which will feature the eminent personalities from various milieus who have glorified the name of Punjab and India with their outstanding achievements and their work towards the upliftment of the nation.
Manu Jagmohan Singh, Secretary General, NRI Institute, earnestly welcomed the guests and took the legacy of his father, Late Sardar Jagmohan Singh ahead who established the Institute and came up with the idea of getting NRIs under one banner to honour their contributions and celebrate their accomplishments.
The gala event was enlightened with the presence of eminent guests like Lord SwrajPaul, Lord Rana, Pujya Swami ChidanandSarawatiJi, Sadvi Bhagwati Sarawasti Ji, Mr. G.P Hinduja (Co-Chairman of Hinduja Group), Mr. Ramesh Arora (Managing Director-The Montcalm Luxury Hotels London), DrKamelHothi OBE'S, Ms. Kay Kaur A Women Entrepreneur Blair Gulland, Raakhee Kapoor,Business Enterpreneur, Mr. Bal Samra (BBC)and several Lords, Spiritual Gurus and Business Enterpreneurs who made their kind presence and attended the grand event.
NRI Institute is a non-profit NGO, Registered body of Persons of Indian Origin, founded in the Year 1989, and it aims to provide a platform for the Indians living in India and abroad. The Institute highlights the achievements of NRIs and PIOs in their chosen field of activities.
---