If Pakistan is cocking the snook at America diplomatically and militarily, it is engaged in a controlled exercised to carry the domestic crowds. They are told that America is the biggest villain…reports Asian Lite News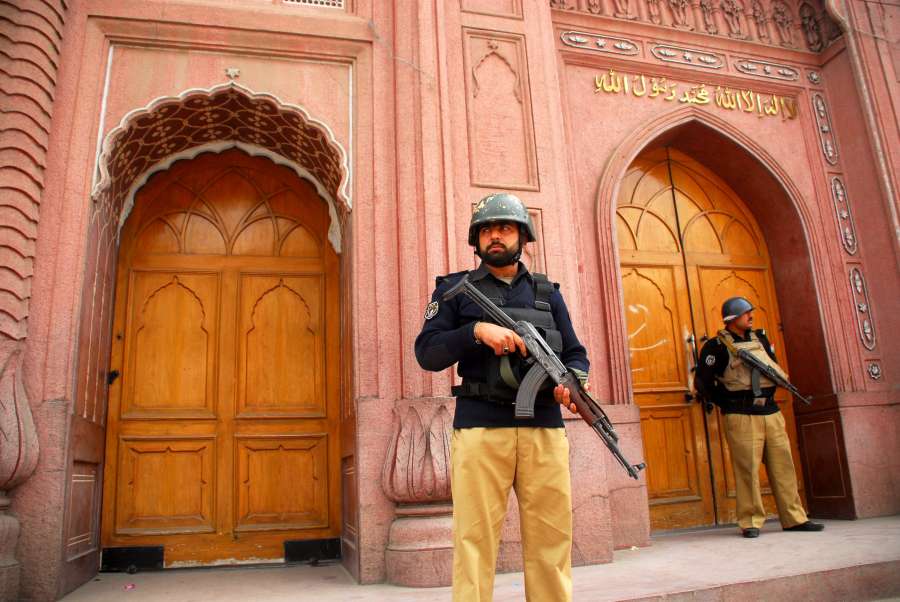 Forget all the blabber and bluster in Pakistan against the United States and the Donald Trump administration, the American noose is gradually tightening around its neck.
Anticipating that Pakistan would need its support to seek relief from IMF and World Bank to salvage its fledgling economy, the US House of Representatives on February 6 joined the Senate in seeking to end US economic aid to Pakistan while the Trump administration has already suspended military aid.
It is not that the US is about to completely abandon Pakistan, its perennial ally. But the legislative process is aimed at putting Pakistan under severe pressure, telling it to "do more" – the two words that Pakistan has come to hate – on curbing terrorism.
A bill introduced in the House said that non-defence aid to Pakistan should also end and the money set aside for this purpose should be invested in infrastructure projects in the United States. The movers say they are seeking the ban because Pakistan "provides military aid and intelligence" to terrorists, a charge Islamabad strongly denies. Pakistani officials say that the US administration blames their country to hide their failure in Afghanistan where they have failed to subdue an ever-increasing insurgency.
The legislation, introduced by Congressmen Mark Sanford from South Carolina and Thomas Massie from Kentucky, seeks to prohibit the US State Department and the US Agency for International Development (USAID) from sending American taxpayer money to Pakistan.
Instead, these funds will be redirected to the Highway Trust Fund, the account that pays for road infrastructure in the US.
This common-sense bill puts America first by reallocating tax dollars to roads and bridges at home instead of funnelling money overseas, Congressman Massie said.
"When the American people support other nations, our generosity shouldn't be used to reward terrorists with US taxpayer dollars," Congressman Sanford added.
"Couple this with the fact that the Highway Trust Fund will be $111 billion short by 2026, and it simply makes financial sense to repurpose these funds for our infrastructure," he said.
This "America first" angle is bound to appeal to the domestic audiences and Trump supporters and silence the critics who see Pakistan as a useful ally and fear that if denied aid, Pakistan may move close to China. It is being realized, rather slowly, that Pakistan is a deceptive customer and that it has already moved too close to China for American comfort.
If Pakistan is cocking the snook at America diplomatically and militarily, it is engaged in a controlled exercised to carry the domestic crowds. They are told that America is the biggest villain. If the protests are not spilling over to the streets it is because of a variety of reasons: Pakistan is watching cautiously how precisely and when America will move. It does not want to weaken the effort of its lobbyists in Washington with street denunciation of America. Next, the weak, interim government of Prime Minister Shahid Khaqqan Abbasi is election-bound and battling its numerous political foes. Next, the focus of ousted prime minister Nawaz Sharif, who hand-picked Abbasi and who still calls the shots in the government is focused on fighting the judiciary that is hounding him and indirectly, the army that is behind it all, trying to ensure that Nawaz's party, or at least Nawaz, is nowhere near power after the next election.
The move to stop US economic assistance to Pakistan is well-coordinated. It was initiated in the Senate where Senator Rand Paul introduced a companion legislation early last month.
Prior to that, the US House of Representatives had on July 15 last year adopted three legislative amendments seeking tougher conditions for reimbursement of defence funding to Pakistan.
The amendments, moved by Congressmen Dana Rohrabacher and Ted Poe and then adopted require Pakistan to make satisfactory progress in the fight against terrorism if it wants to continue receiving the US assistance. Both congressmen are known on Capitol Hill for their opposition to Pakistan and have also sponsored a resolution that seeks to declare the country a state sponsor of terrorism.
"We fail to protect the country and steward taxpayers' hard-earned money when we support countries that chant 'death to America and burn our flag'," Senator Pail argued last Tuesday.
"Let's bring that money home and use it to help rebuild our infrastructure instead of giving it to a nation that persecutes Christians and imprisons people such as the doctor that helped us get Osama bin Laden," he said.
The current debate in Congress on the rationale for continuing US assistance to Pakistan followed a New Year Day tweet from President Trump, who accused Pakistan of receiving more than $33 billion in 15 years but giving "nothing but lies and deceit" in return.
Four days after the tweet, he suspended US security aid to Pakistan, hoping that it would force Islamabad to support his strategy for defeating the Taliban.
Analysing the current US-Pak impasse, Touqir Hussain, a former Pakistani diplomat turned US-based academic, poses an interesting question: "we should at least try to understand why it is that Washington thinks Pakistan was cooperating with it only for aid and its withdrawal could force a policy change."
Without saying it in so many words, Hussain debunks Pakistan's 'victim' plea vis a vis the US. He says, "The central problem with the Pak-US relationship is that it has always lacked a strategic consensus. Each side was using the other to advance interests of its own that impacted negatively on the interests of its partner. Both benefited from their alliance but not without a cost. There being no strategic reason for a long-term commitment to Pakistan, the US exited as soon as the need for Pakistan was met, and punished it for policies that went against US interests."
Tracing the long history of US-Pak ties, he writes in Dawn (February 7, 2018): "Much damage was done during the time of presidents Zia and Musharraf. Zia was desperate for Washington's embrace as he needed legitimacy and economic aid, and his constituency, the army, sought military assistance. The US connection ended up fulfilling exactly the objectives he had in mind. After a decade of isolation, sanctions and threats, Washington returned to Pakistan in 2001. It made a correct assessment that Pakistan's leadership, isolated and lacking legitimacy like Zia before, would be keen to get aligned with the US for the rewards that come with it. And Pakistan was shortchanged yet again.
"In time, the Pakistani leadership too came to play the same game with Washington. That is why not long after their post 9/11 re-engagement the relationship started fraying as the attempts by the two sides to take advantage of each other made it difficult even for the transactional relationship to work."
But then, after having made a few succinct points, Hussain succumbs to the 'patriotic' urge and, seemingly unmindful of the heavy dependence upon the US for Pakistan's economy,   grandly visualizes Pakistani "talking from position of strength" with the US and not making aid the central point of its relationship.
"If the focus remains on aid, the bilateral conversation will continue to be to Pakistan's disadvantage. Pakistan needs to isolate the aid factor from the dialogue. Then it can speak from a position of strength, with all the leverage on intelligence and security cooperation, ground and air lines of communication, and other support to the Afghan war effort. The aim should be to make ties interests-based not aid-driven. Is aid more important than national interests? Pakistan is getting there but not quite," Hussain concludes.
It is clear that the flawed Pakistani policy towards the US is generating flawed ideas and analyses.