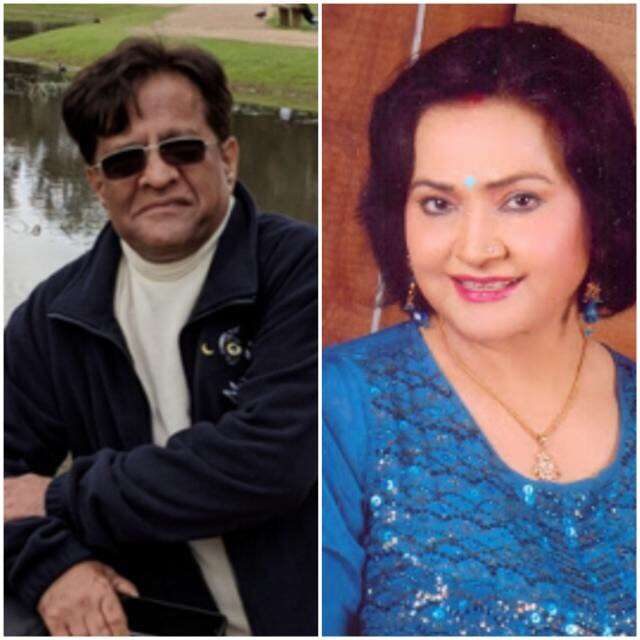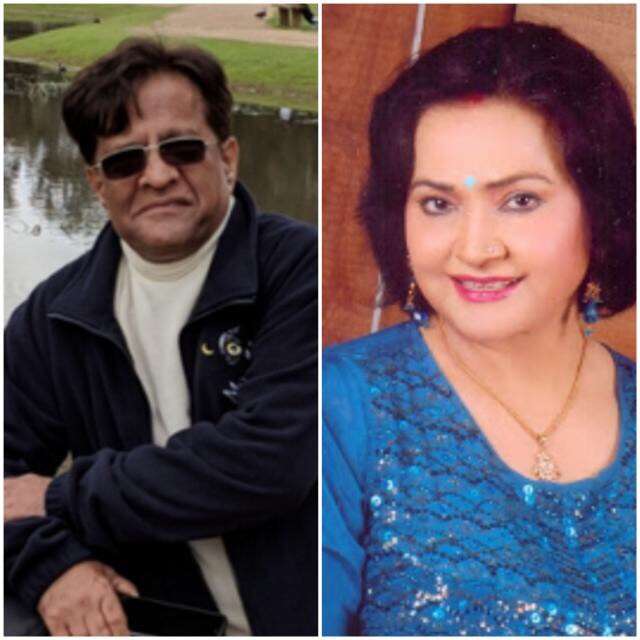 The SAJDA (South Asian Performing Arts festival) is organising 'Tribute to Bollywood', presenting two internationally acclaimed artistes from India – Pushpa Varma and Prakash Jakatdar….reports Aditi Jain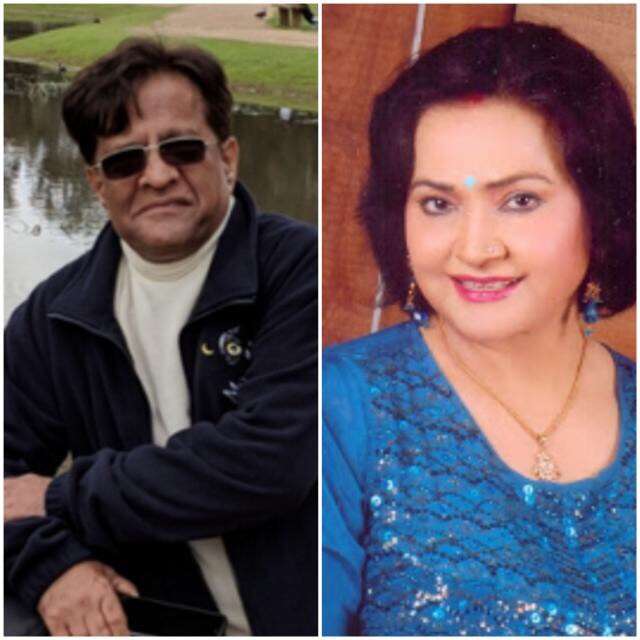 The SAJDA (South Asian Performing Arts festival) is organising an event titled the 'Tribute to Bollywood', presenting two internationally acclaimed artistes from India – Pushpa Varma and Prakash Jakatdar. This event will mark the conclusion of season 1 of the SAJDA festival. Both are eminent personalities who have made significant contributions to Bollywood in their own ways. They are multi-faceted personalities who embody different genres of Bollywood.
Pushpa Varma's show 'Bollywood ki Baatein' will be held in Manchester on Friday evening 23 August at the prestigious Timperley Sports Club. At the same venue in Manchester on 14 September Prakash Jakatdar's show 'Living the legacy of whistling and Harmonica' will take place and he performs in London on 15th September at premier dining restaurant Kho Kho.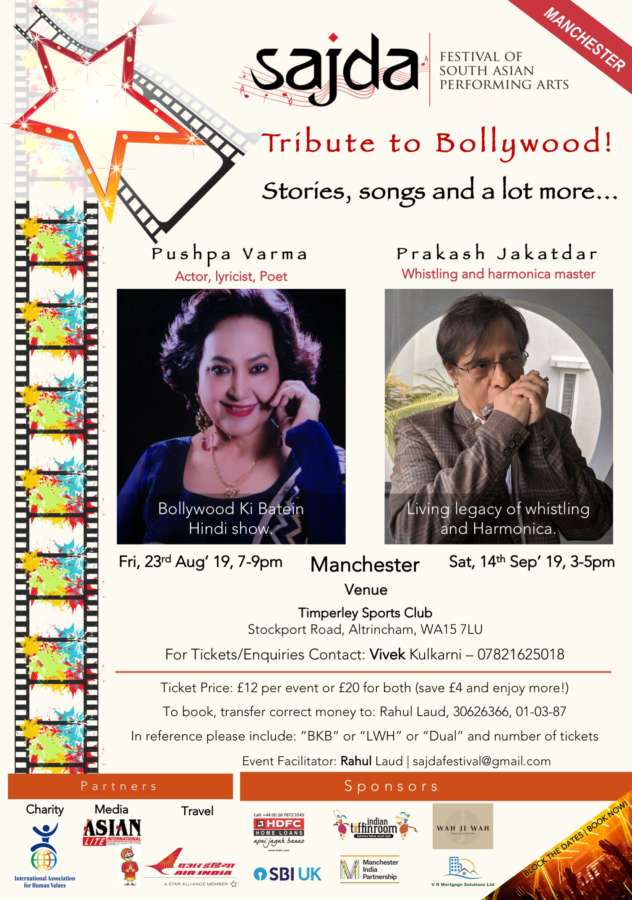 Pushpa Varma who is renowned character actor with over 25 years of Bollywood experience, a known Hindi poet and lyricist will share her journey – ''Bollywood Ki Batein '' and sing some of her latest written and composed songs going viral on YouTube. Pushpa will share her acting experiences with superstars Amitabh Bacchan, late Vinod Khanna, Salman Khan, Govinda and the younger new lot of stars in Bollywood. Her experience with Bhojpuri cinema is very rich. A tete a tete, live poetry and a live audiovisual presentation with her songs will mesmerise Bollywood fans. The audience would also engage in a question and answer session with her to dig deep into the latest Bollywood gossip.
Prakash Jakatdar is an internationally acclaimed Harmonica (mouth organ) and Whistling champion. He will take you down the memory lane in the golden era of the 60s, 70s and 80s when Melody was King. He will also perform popular Bollywood songs and share his experiences meeting top Music arrangers in Bollywood. Prakash will enthral the audience with his specialised segment of Impact of Hollywood On Bollywood. ''Art forms like Harmonica and whistling are dying out while instruments such as the keyboard are taking over,'' laments Prakash. .
Sticking to the SAJDA theme of bowing down and paying tribute to different genres of art, both these events intend to promote and preserve the legacy of timeless Bollywood movies, artists and their music. As the curator Rahul Laud puts it, "Pushpa and Prakash incorporate various shades and talents of an artist so they can pay SAJDA to different Bollywood genres".
Preserving the legacy of Bollywood has become more important now than ever. Indian cinema plays a crucial role in constructing Indian identity and preserving Indian cultural values abroad in an increasingly globalised society. It enables the Indian diaspora living abroad to maintain their cultural identity and preserve their 'Indianness'. The ideals of Indian society are reflected in Bollywood movies – the importance of family, community, celebration, music and dance are preserved in almost all movies. While Bollywood films such as Dilwale Dulhaniya Lejayenge, Dil to Pagal Hai, Taal and Kal ho na ho achieved huge success in Indian markets, they also became high grossers in the UK and US markets.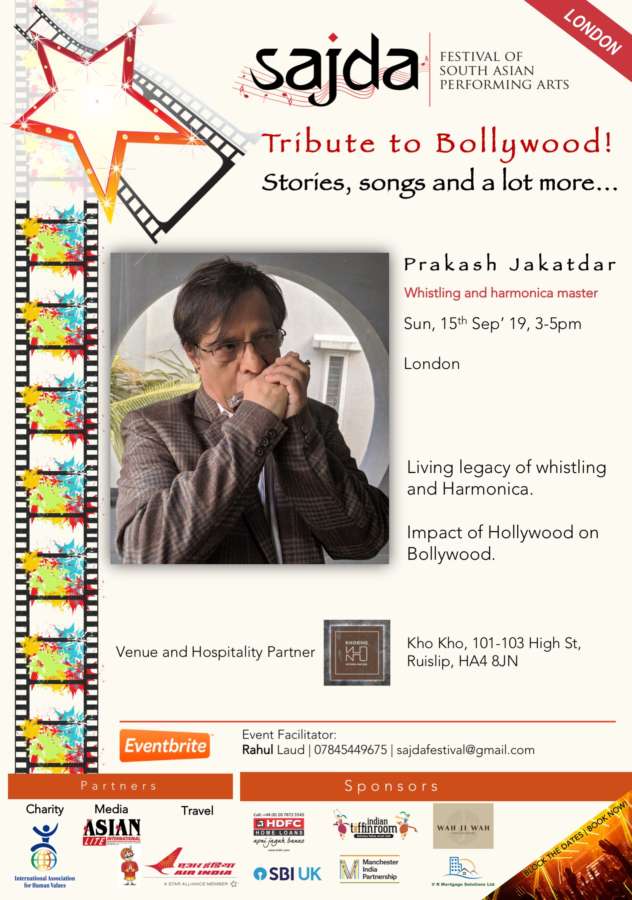 Part of the proceeds from the SAJDA Festival will be directed towards International Association of Human Values. IAHV is an NGO whose projects transform the lives of people affected by disasters, conflict, trauma and stress, and children who would not otherwise be in education.
The events are supported by Partners and sponsors: Air India, Manchester India Partnership, State Bank of India, HDFC Home Loans, Indian Tiffin Room, VR Mortgage Solutions Ltd, Kho Kho restaurant and Asian Lite.
Those interested to reserve seats in Manchester can contact Vivek Kulkarni at sajdafestival@gmail.com or call 07845449675
And London follow the Eventbrite link  https://www.eventbrite.com/e/tribute-to-bollywood-with-prakash-jakatdar-1509-tickets-65775874411
---