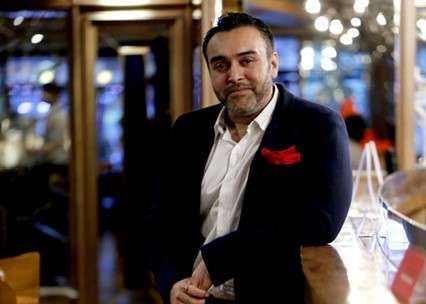 Asian Lite Columnist Riccha Grrover in an interview with Mr Zorawar Kalra who is regarded as 'The Prince of Indian Cuisine'. He is the Founder & Managing Director of the brand- new Farzi Cafe Restaurant in London. An exclusive feature for Asian Lite International.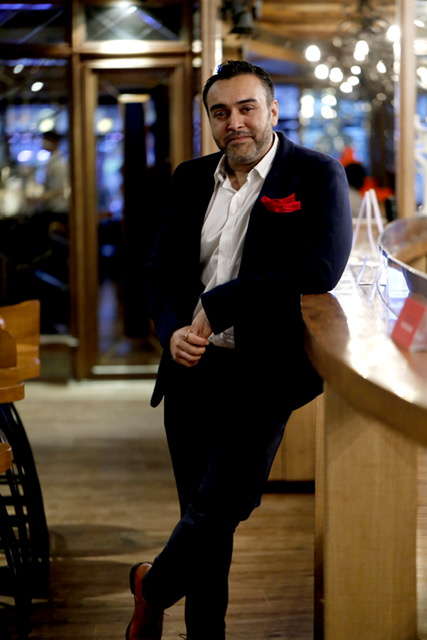 Zorawar Kalra, MBA from Boston's Bentley University and son of Jiggs Kalra, the pioneering food columnist and author, gastronome and food consultant known as the "Czar of Indian Cuisine", for him food was always at the centre of family life whilst he was growing up. Armed with his business education and first hand family socialisation, Zorawar's first entrepreneurial venture was launched in 2006, followed by a number of extremely successful casual and fine dining restaurants. Six years later, born out of a belief that every effort should be made to elevate the position of Indian cuisine across the globe, Zorawar founded the umbrella brand Massive Restaurants.
Under its umbrella are revolutionary, trendsetting, critically acclaimed, multi-award winning and iconic brands. Nearly two million diners visit Massive Restaurants' outlets each year. The next logical step for Zorawar was for his company to expand globally. Farzi Café in Dubai was instrumental in altering The Gulf's dining dynamic and preconceived ideas about Indian food, a feat that is now being repeated in London.
Zorawar won Restaurateur of the Year at the GQ Men of the Year Awards 2017 and has been recognised amongst the 50 Most Influential Young Indians by GQ India for three consecutive years – 2017, 2016 and 2015. In 2016 he was listed among the 40 Under 40 – India's Hottest Young Business Leaders – by The Economic Times.He was also a judge on the fifth season of MasterChef India in 2016.
Columnist Riccha Grrover caught up with the oh-so-passionate-about-food-style-and-quality that his restaurants serve, Zorawar Kalra said that Farzi Cafe's London  menu is not the type of fare you would find at your average Indian fine dining restaurant. But then Farzi Café is about as unaverage as they come, he said candidly.
RG-Tell us about your already established brand Farzi Café and how and when and why did you think of entering in the London culinary space?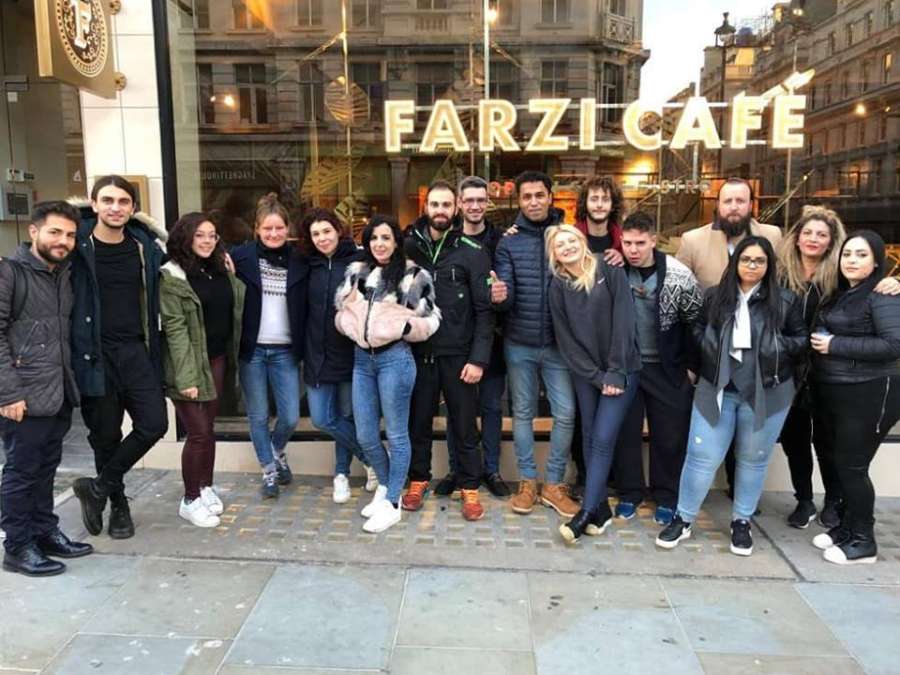 ZK- Farzi café is a very progressive, avant garde restaurant. It takes global influences and gives them an Indian twist. The food is going to be very progressive, modern yet be very familiar in terms of flavours so when you see something it might not look like what you are expecting it to look like but it will taste very familiar especially if you have tried that particular original dish before.London is the ultimate cultural and cuisine hotspot. It is a potpourri of flavours and people, Indian food is already loved and it has always been my dream to open in London because I find that the people have an adventurous palate that is highly sophisticated, well-travelled and it's in love with the Indian food and Avant garde cuisine and that's what Farzi Café is all about. We want to take the Indian food to the next level, we want a level of newness and progression to be incorporated into the cuisine and that's what Farzi Café does and that's what we are excited about. That's why we came to London because we love serving Londoners.
RG- How would you say that Farzi Café will be different from all the other Indian restaurants in central London in terms of what unique food experience it offers?
ZK- It takes Indian food to the next level, it uses avant garde techniques, it introduces a level of playfulness into the food, and it uses cutting edge culinary technologies. What sets it apart from others is the fact that we have done a very modern and avant garde take on the food. It is very innovative and cutting edge, some amazing technologies have been incorporated in the food as well as the cocktails. The cocktails also have fantastic menu designed by some of the world's best bartenders. We are using cutting edge equipment's such as sonic homogenizers that use soundwaves to mix cocktails, rotary evaporators and custom bespoke crockery and glassware have been made specifically for this restaurant. The food menu incorporates incredible ingredients, global influences and super cutting edge culinary techniques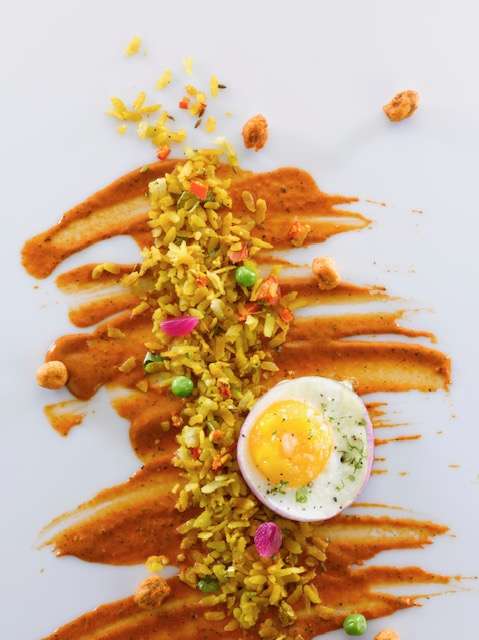 RG- What are the top five dishes you would recommend a first time diner to try or try from? How would you describe the food at Farzi Café in 3 words? 
ZK- The Shwarma Biryani
Dal chawal arancini
Butter roast beef marrow seasonal crisps
The Rasmalai marshmallow
Venison irrachi pepper fry Malabari parantha
Farzi food can be described as exciting, bold and playful.
RG- What is your vision for Farzi Café in London and any other expansion projects in the pipeline in other parts of UK yet?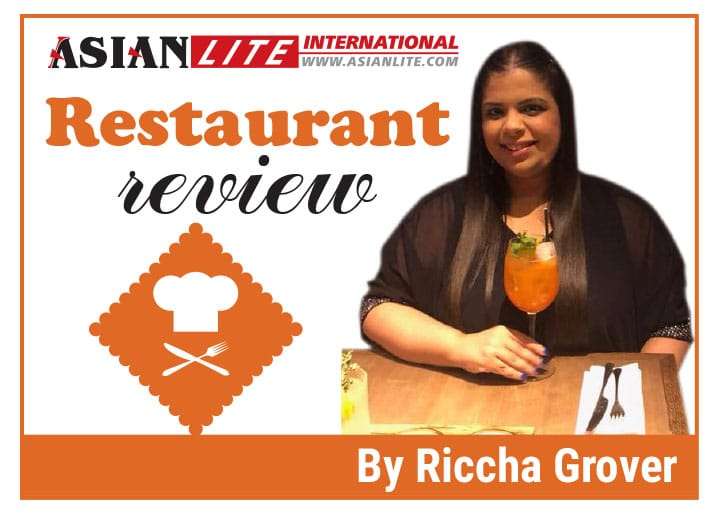 ZK- We might be getting some of our other brands. The plan for Farzi Café in London is to first see how this one goes. There are no immediate plans to open a second branch, we are going to make sure this is successful, loved by the people of London and we make a product that develops a strong base of fans.
RG- Do you have a seasonal menu too at Farzi Cafe or is it always a fixed ala carte menu? Where does your menu take its inspiration from? 
ZK- It's a fixed menu, there is a tasting menu as well available which is the tasting of the entire Farzi experience, which is like a synopsis of the entire Farzi experience. There is also exciting lunch menu options and the menu will change every six months.The menu takes its inspiration from Global food but incorporates an Indian twist to it. We find inspiration from street foods, from as far away as South East Asia to British classics that has been given the farzified treatment.
RG- Tell us about the decor, interiors, drinks selection, music and the overall vibe you have created- how does it compliment the meal experience at Farzi Café?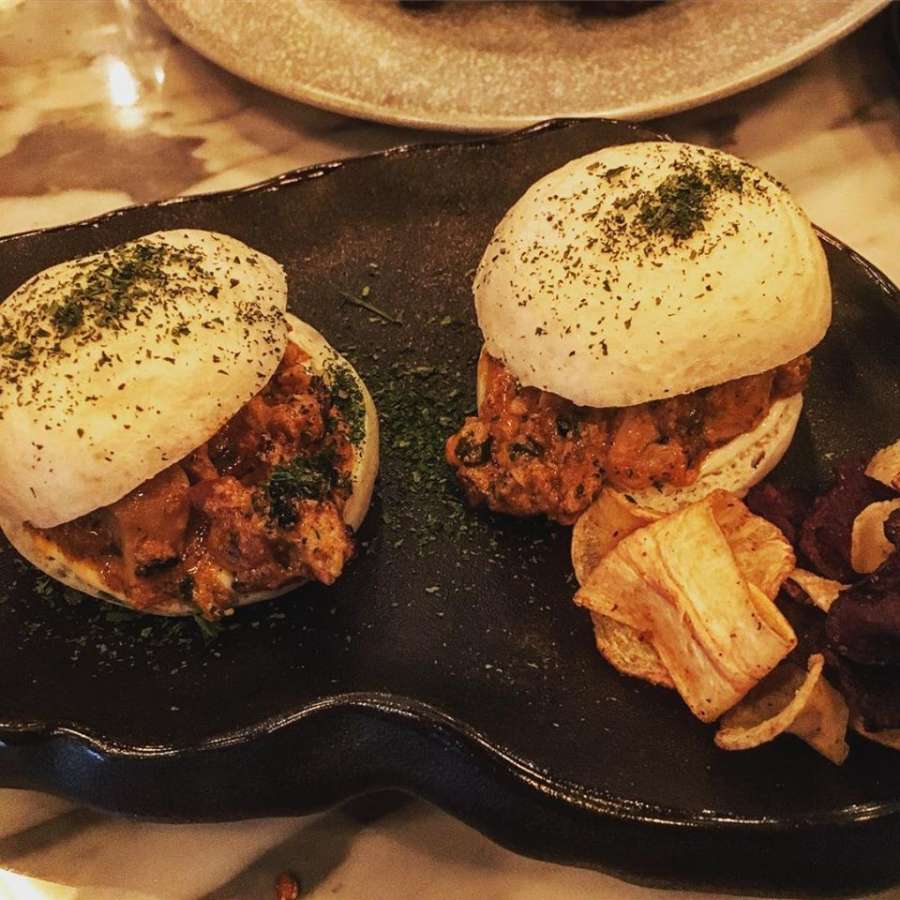 ZK- The design is very luxurious. a very good design team has spent months in designing the look and feel of the restaurant, the quality of material in furniture is bespoke and handpicked.
There is a lot of time and energy that has gone into making the place warm ,inviting and comfortable. The music is a combination of relaxed and high energy as the night goes on but also it's a place where one can have a good conversation and focus on what's being served on the table. Later on at night on weekends the energy becomes a little higher and more palpable and the bar becomes an active hotspot.
All of these elements are part of a whole and together they create the fun Farzi experience. The goal is to focus on what's being served on the table and through the bar but also to create a very luxurious and inviting environment that is comforting and warm that makes our patrons want to keep coming back.
RG- Do you think experimental, molecular, deconstructed, fusion food trend is on the rise and the market cuts across age groups or is there a particular age segment of diners that gets attracted to Farzi Café kind of brand? 
ZK- Farzi Café is all about post molecular and post-modern food. We have gone past the typical molecular gastronomical mould and we have tried to incorporate even more cutting edge and even more next gen. It is truly Indian food version 2.0. We think there is no age barrier because the flavour is still very familiar. The techniques used, the textures, the ingredients, are all new but the final product is something that people that are new to Indian food as well as old aficionados will equally enjoy across all ages.
RG- Tell us about some of your ups and downs in the journey as a restauranteur. What keeps you motivated and what's been your mantra of success? What advice would you give budding restauranteurs?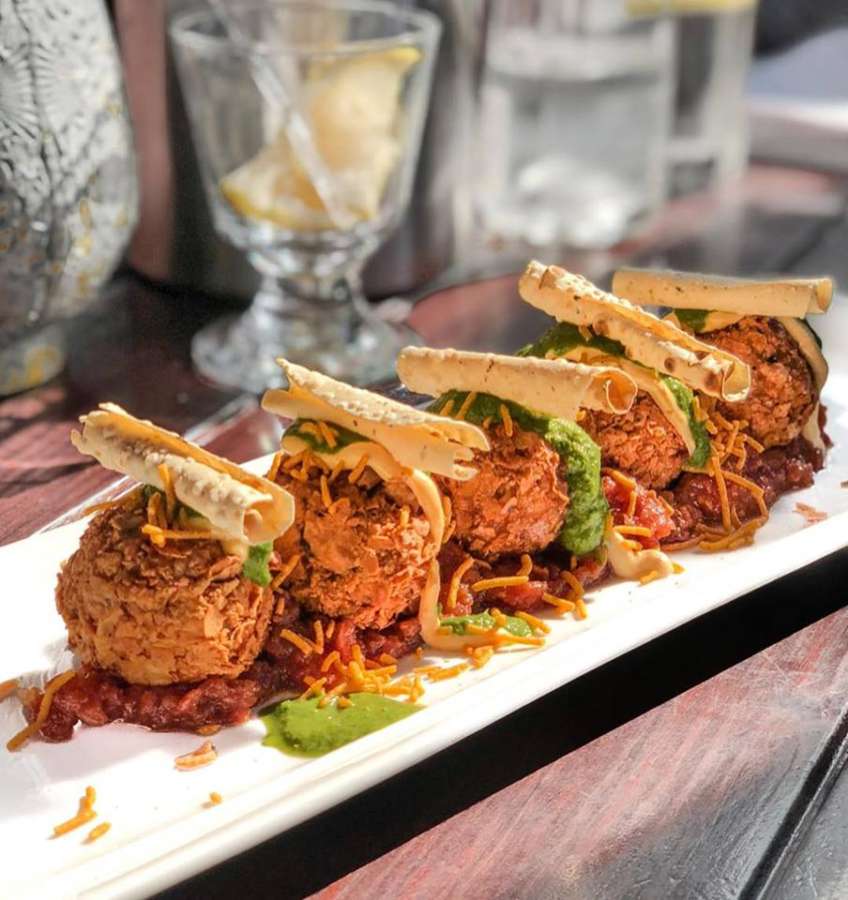 ZK- There are always ups and downs in anyone's journey but if you truly enjoy something and are passionate about it, then the journey is far more fun than even perhaps the destination. Some of the highs have been able to take Indian cuisine global and put in on the global palate.Some of the lows could also be sometimes where some good colleagues have perhaps left for other areas but the best part is most of the team that leaves us usually wants to come back to us very quickly. The thing that keeps me motivated is my sense of responsibility towards Indian Food. I want to put it on the global palate and map, I want to make sure that it is recognized as one of the most dominant and amazing cuisines in the world which I firmly believe that it is and that's what keeps me going every day and keeps me highly motivated. The only advice I would give to budding restauranteurs is to figure out what would you do for free and then figure out a way to make money out of it. Make sure that you are passionate about it, do not get into the business for glamour and other things because that's a passing thing. It's very important to get into the business for very right reasons, it's very important to make sure that you have a clear cut business idea behind your restaurant concept.
Undoubtedly the meal experience at Farzi Cafe was a sensory adventure of the traditional fused with the futuristic. For the first time traditional Indian and global classics are transformed to this extent by cutting edge molecular techniques, with a healthy serving of flair, panache and style on the side. Truly a culinary offering for one and all with a discerning palate and a penchant for food outings as an experience.
A brand hugely popular in India and Dubai, now London has welcomed its very own Farzi Café at Number 8 Haymarket. Destined to forever alter the capital's dining dynamic – and preconceived ideas about Indian food – Farzi Café London will be overseen by the award-winning chef Saurabh Udinia. One of India's most acclaimed young talents, he has brought experimental Indian cuisine to the city for the first time, with the help of molecular gastronomy, state-of-the art equipment and food theatre unlike any seen before.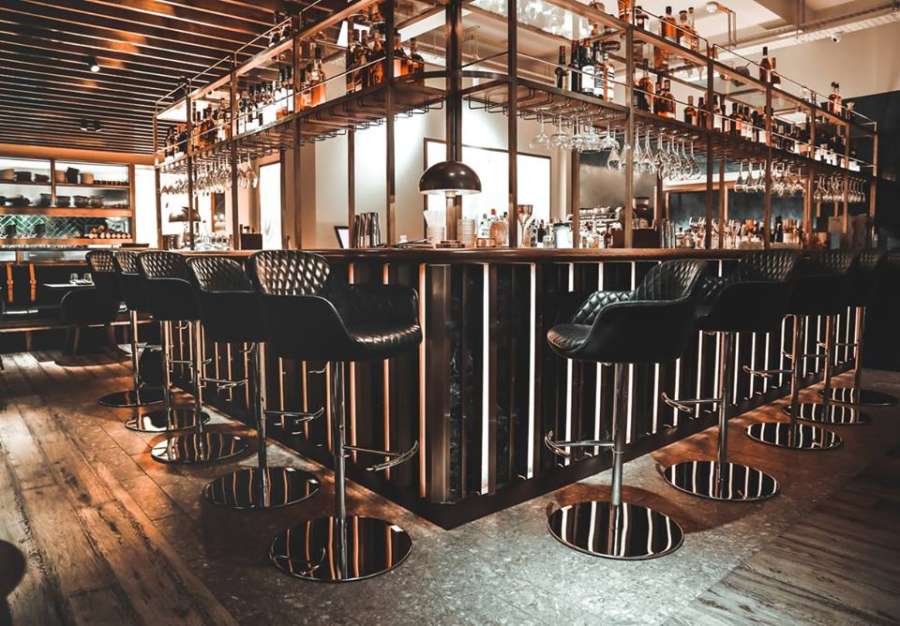 As well as being at the forefront of experiential cuisine, Farzi Café London has joined forces with Dare Hospitality to offer a post-modern, laboratory-style bar serving a range of unique concoctions playfully inspired by India's ancient Hindu past. Each cocktail on The Vedika Menu (Sanskrit for "restoring knowledge") has been created using the very latest equipment including centrifugal machines and a sonic homogeniser. The result is a collection of drinks – among them the Harmonised Mithuna, a heady mix of dark rum, pecan orgeat, toasted sesame oil, ashwagandha, jasmine, holy basil tincture, clarified lime and sugarcane crystals – the like of which the capital has never seen before. Alongside the cocktails, a democratic selection of small producer wines, with select fine vintages available by glass using the Coravin system, will be served at the perfect temperature from the in-house EuroCave. Rounding off this incredible offering are beers from the celebrated Indian craft brewery, White Rhino.
The presentation of all these dishes – and indeed everything on the menu is of course an impressive element of Farzi Café, but it is not until you have tasted these unique creations that the whole experience is complete. Go Try!
---