The World Telugu Federation and Sri Kala Sudha have jointly organised Sankranti celebrations at Srinath Bagh in Chennai during which London-based dancer Ragasudha Vinjamuri was conferred Natyakala Sudha award and was felicitated with a citation.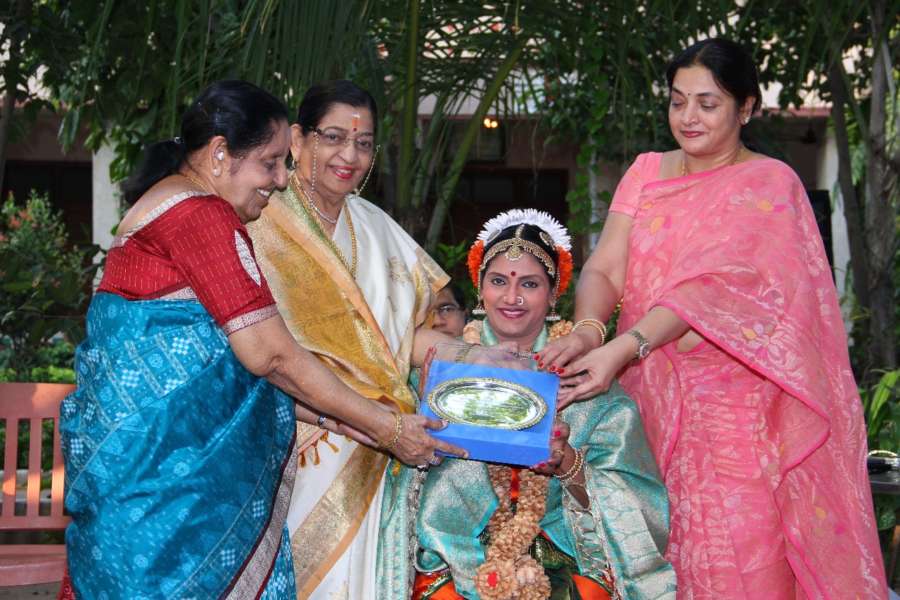 The award was conferred by none other than veteran singer Padma Bhushan Gana Saraswati P. Susheela who ruled the South Indian Film and music industry for an impressive six decades. Ragasudha was hailed for her intense contributions to Indian art, culture and heritage in the UK, and applauded for entering into Limca Book of Records 2018 for the same.
Present on the occasion were Kuchibhotla Anand, Founder of Silicon Andhra and Mana Badi- which was also mentioned by hon'ble President of India in his speech at the concluding session of World Telugu Sabhalu in Hyderabad recently, joined by Sanjeeva Appadu from Mauritius who was also recognised and awarded on the occasion, Phani Madhav Kasturi, the famous Ventriloquist, Sri Haridas who is the founder of Vaishnava College, Mrunalini Sadananda, Founder of Kala Mandapam, Washington DC and G. Lakshmi, Head of Pinakini, Gandhi Ashram, Nellore. About 200 members have attended the event organised in an open-air Brindavan set-up.