Rainbow Raagas is an Asian music band based in Manchester that brings together phenomenal talents to entertain audience with the magic of live orchestra. Language is no barrier to music and the band has performed in many Indian languages including Hindi, Tamil and Malayalam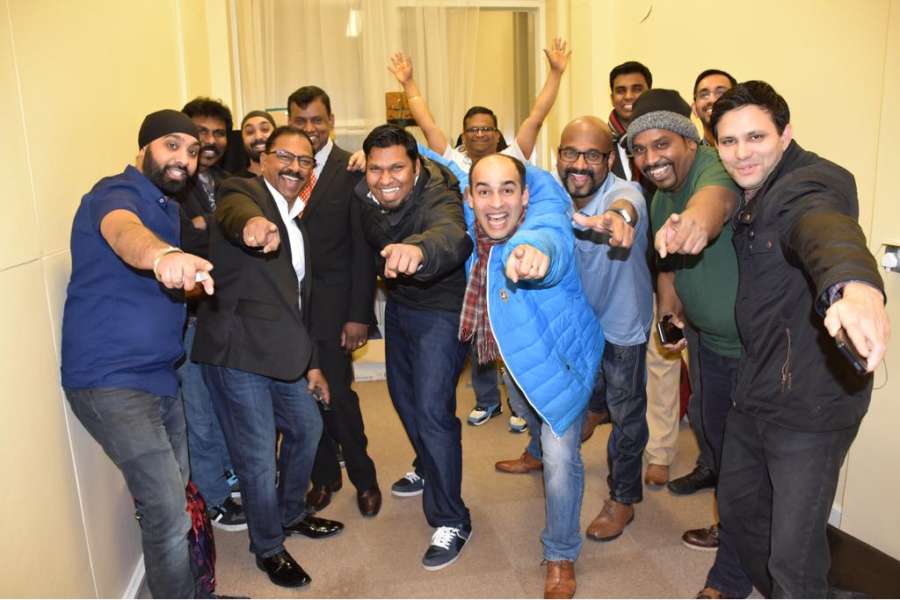 Sai Spice leading Indian restaurant in Manchester and Rainbow Ragas UK's powerful musical band have teamed up to present a melodious evening Dil Se – A Valentine Day Special  of Bollywood music.  To enthral the audience, Sa Re Ga ma Pa musical reality show finalist Kaushik Shukla will fly down from Bangalore to Manchester and belt out some popular film songs at the Vermillion  in Manchester on 
10th February
 between 
6.00 pm – 10 . 00 pm.
 .   At the same venue for those who love Tamil between 
12 noon to 4 .00 pm
 based on the same theme a seperate show is organised.
Love is the theme for the day and there is a beautiful line up of romantic numbers to entertain the family, state the organisers. There will be a great fusion of old nostalgic tunes and modern tracks to entertain all.
Rainbow Raagas is an Asian music band based in Manchester that brings together phenomenal talents to entertain audience with the magic of live orchestra. Language is no barrier to music and the band has performed in many Indian languages including Hindi, Tamil and Malayalam.
Charles Jones , Rainbow Raga organiser said " The unique feature about this band is that the members have professional roles in medical, technical and IT fields but the passion for music motivates them to put in an enormous effort to rehearse and produce a fantastic high quality musical show."
Like The Valentine show every Rainbow Raga event is themed .
Online tickets available for the event.