RIKA from London has been given the big thumbs up by judges at the TeenStar auditions. Along with other impressive acts, RIKA has made it through to the Regional Finals of the UK's only singing and dancing competition exclusively for teens and pre-teens….reports Asian Lite News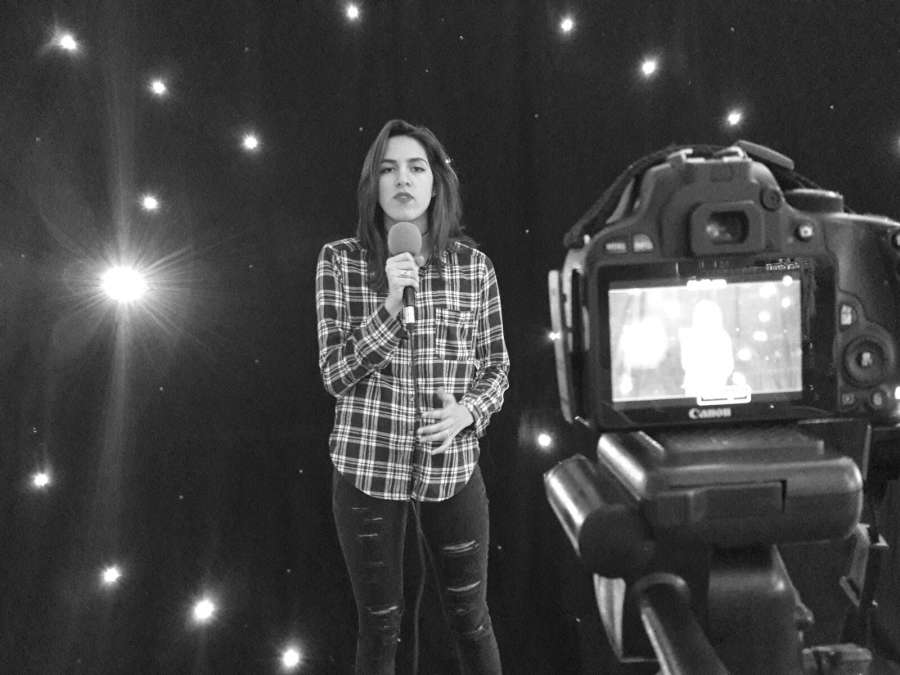 Chandrika Darbari popularly known as RIKA is a rising young Brit-Asian singer and songwriter. She shot to fame with her newly released music video, 'Peace for Syria'which went viral on YouTube with over 800,000 views within a week of upload. Now with her selection to the Regional Finals of UK's TeenStar, she will now be performing in a live showcase in the competition.
TeenStar is an exciting national singing and dancing competition searching for the UK's best teen and pre-teen singers, singer/songwriters, rappers, dancers and dance groups of all genres and styles. TeenStar is brought to you by Future Music, the company behind the discovery of artists such as Jacob Banks, Warner Music's Birdy and Union J's Jaymi Hensley. For the first time, ever, the competition has now opened its doors to dancers too! With even more talent entering the competition, the TeenStar competition is an exciting opportunity for teens and pre-teens across the UK.
One contestant who has evidently caught the judge's eye is local talent RIKA, who is now in the running to follow in the footsteps of previous winners Luke Friend and Emily Middlemase and hundreds of auditionees queued patiently on the day for their turn to impress the judges. Those who made it through the audition stage will now take part in a live Regional head-to-head battle alongside the best talent in their area. They'll be performing in front of hundreds of audience members and a professional judging panel to win a place at the National Grand Final.
Chris Grayston, Events Coordinator for TeenStar comments "We are looking to find an act that has something unique to offer, another Birdy or Luke Friend that can go all the way, with both the ability to deliver a strong live performance but also potential to become a professional recording artist or dance act. Now with the addition of dance acts, these shows are going to be so exciting to watch and judge!There is so much talent out there I'm sure we can find that star again!"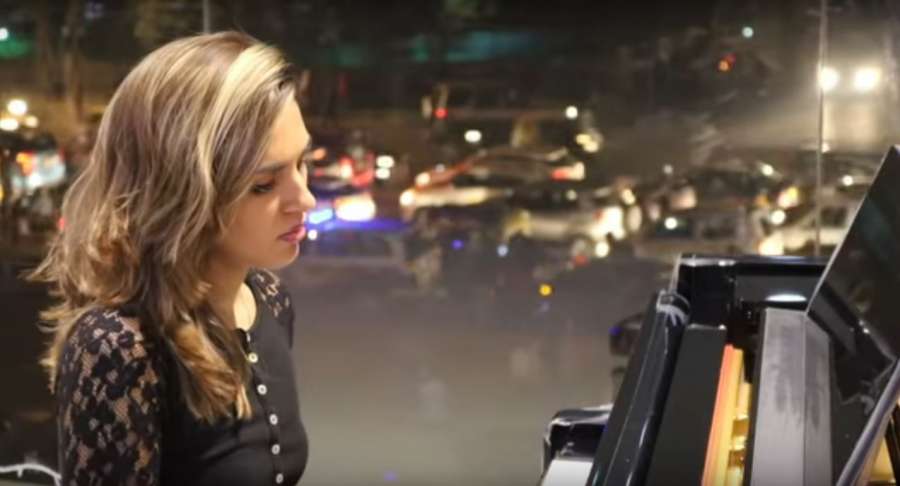 The competition is divided into age categories – 'Late Teens' (16-19), 'Mid Teens' (13-15) and a special category searching for the stars of tomorrow, the Pre-Teens! All types of singers and dancers are invited to enter TeenStar. All entrants are aiming to make it to that prestigious Grand Final where the spotlight will be shone on them and they'll have the chance to win some huge prizes such as; recording an album, shooting a music video, scholarships to the Flawless Dance School, sponsorship from Squad Dance wear and more.
The latter stages of the competition will also provide acts with the opportunity to impress many guests from record labels, agencies and the entertainment industry as well as judges from BBC Introducing, national radio and regional press. Past judges for Future Music competitions include Radio 1's Annie Nightingale MBE, KISS FM's Charlie Hedges and four time Ivor Novello award winner Mark Hill, also known as one half of the Artful Dodger, plus A&R reps from Sony, Warner and Syco Entertainment.
Birdy's career has gone from strength-to-strength since winning a Future Music Competition in 2008, after securing a deal with Warner Music and watching her debut album achieve Gold status in the UK and platinum status throughout Europe, and receiving a 2014 BRIT award nomination. Hopefully the TeenStar 2017 winner can go on to gain a similar success.
For more information go to the website www.teenstarcompetition.co.uk,or better still come down and support your local talent performing! You can purchase tickets from the website www.teenstarcompetition.co.uk, as well as on the door subject to availability or from RIKA.
PROFILE: RIKA
Chandrika Darbari popularly known as RIKA is a rising young Brit-Asian singer and songwriter. She shot to fame with her newly released music video, 'Peace for Syria'which went viral on YouTube with over 800,000 views within a week of upload. The music video was conceptualised with an aim to support the children of Syria and to promote peace in partnership with UNICEF (The United Nations International Children's Fund). With heart-rending lyrics and her melodious voice, Rika has mesmerised her listeners with her musical talent.
Brilliant in studies with 9 A-A* grades, Rika is currently pursuing her passion in music at the East London Arts and Music College (ELAM) in London. She is also training in music under the world renowned Vocal Coach, Dr. Voice.
With a beautiful voice and ravishing personality, Rika is an upcoming musical sensation. Currently Rika is working on her next music video with popular Brit-Asian music star 'Tasha Tah' under the banner of B4U Network.
Rika is 16 years old and lives with her family in North-west London.