Londoners urged to help Mayor's rough sleeping campaign hit £100k. Donations of £100,000 could provide: Decent clothes for 10,000 people coming in off the streets, things needed to set up home, like pots, pans and bed linen for 4,000 people, help for 2,000 people to gain the skills or qualifications they need to sustain a life away from the streets….reports Asian Lite News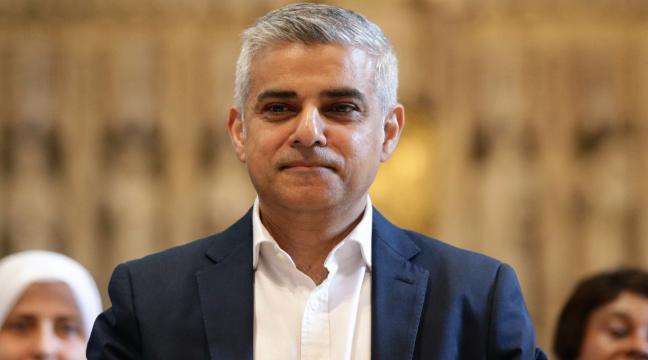 A campaign launched this winter by the Mayor of London has raised over £85,000 in its first six weeks to help make sure no one needs to sleep rough on the streets of the capital – and the Mayor is urging Londoners to keep donating and help him reach £100,000.
The Mayor launched the 'No one needs to sleep rough in London' campaign in December to show Londoners how their help could complement services funded by City Hall to support people sleeping rough in the capital. The campaign promotes StreetLink – a simple app through which Londoners can help direct services towards people sleeping rough -and the London Homeless Charities Group, a coalition of 18 leading homeless charities offering a single donation point.
The fundraising drive has raised £85,000 so far in its first six weeks through 1,727 donations. The Mayor is urging Londoners to keep the momentum going throughout January and February to pass the £100,000 mark and raise as much money as possible to help those that need it most.
The money will be split equally between the 18 charities and could help thousands of people sleeping rough.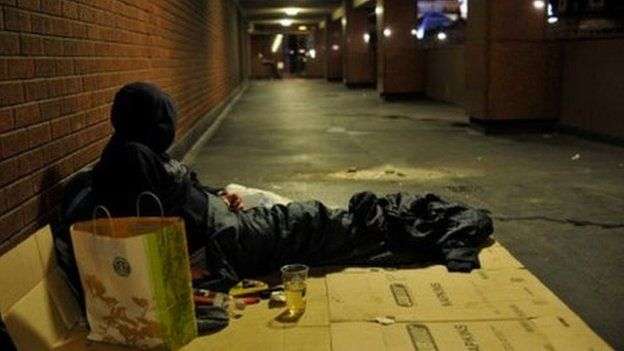 The campaign shows Londoners how they can direct outreach services towards people found sleeping rough, by using StreetLink – an app which sends an alert to the relevant local council or support service to go out and offer help. Since the campaign launch, over 2,000 referrals to StreetLink have been made in London – double the number from the same time last year.
The Mayor of London, Sadiq Khan, said: "It's been amazing to see so many Londoners responding to our campaign and showing how passionately they care about helping people off our streets. It's phenomenal that we have raised over £85,000 in such a short space of time, and I urge Londoners to keep giving so we can hit and surpass our £100,000 target. With more than 8,000 people sleeping rough on our streets, there is always more we can all do and I hope we can keep the momentum up and donations going throughout January and February, which are often even colder than December.
"I'm also pleased Londoners have been using StreetLink with more than 2,000 referrals since we launched our campaign, meaning councils and support services are better able to help people sleeping rough off the streets.
"I am committed to using my powers as Mayor to their fullest extent and to continue investing record levels of funding to tackle this issue head on as just one person sleeping rough is one too many."
Polly Neate, chief executive of Shelter, said: "It's nothing short of an outrage that thousands of Londoners end up sleeping on the streets through the gruelling conditions we've recently seen.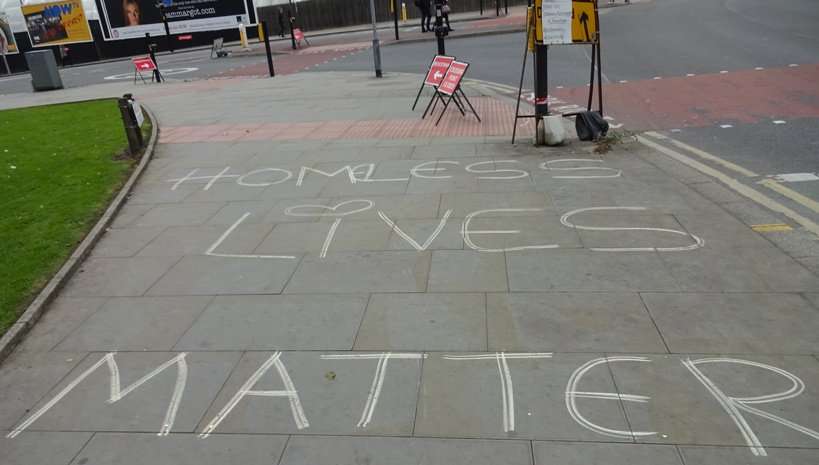 "That's why we're truly grateful that so many people have donated to the London Charities Homeless Group over the Christmas period. But as we progress through the new year, we must remember thousands of rough sleepers are still facing many months of bitter cold, rain and hopelessness on our streets.
"We hope the public will continue to donate generously over the coming months so our hard work can go much further towards helping people off the streets and giving them the support they need to rebuild their lives.
Thames Reach's Chief Executive Jeremy Swain said: "We are overwhelmed by the generous response of Londoners to the Mayor's campaign. Thames Reach's outreach teams are extremely heartened by this show of public support and the money raised will help many rough sleepers make the transition from a bleak shop doorway to temporary accommodation and from there we can help people develop the living skills and form the support networks that will mean they need never return to the streets."
The Mayor is asking people to donate to the London Charities Homeless Group via a GoFundMe page set up by the coalition. Details can be found here: www.london.gov.uk/help-rough-sleepers.
---