A tribute in song, lyric and word was paid to Sree Sree Thakur Anukulchandra by Satsang UK, highlighting the Guru's ideology in education, politics and social reformation….A special report by Asian Lite's Deputy Editor Ragasudha Vinjamuri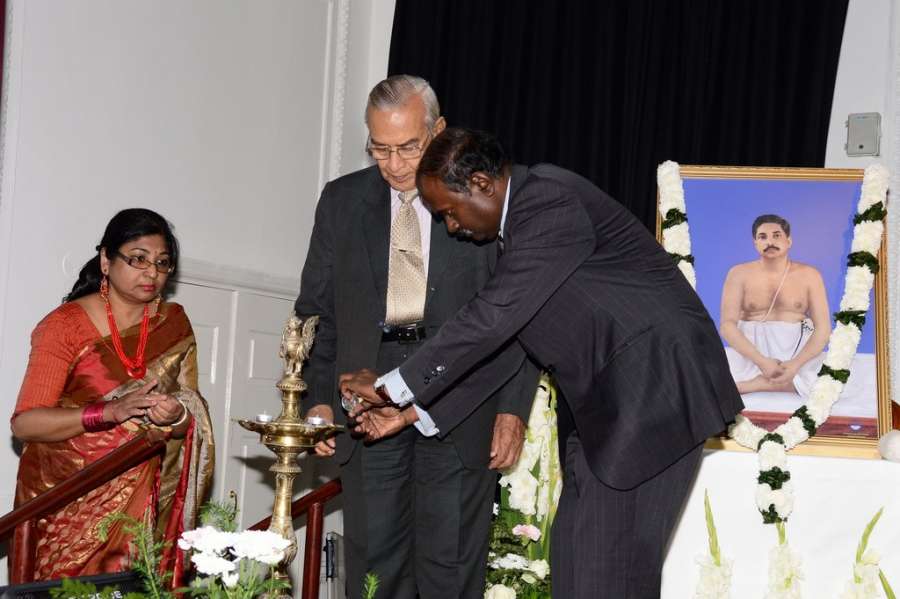 After an introductory note by Alka Thakur, the lighting of the lamp was carried out by Minister A.S Rajan and Professor Damodar Thakur. Yogesh Joshi of SPR Satsang presents a soul-stirring inaugural song.
Rendering keynote address, Minister for Coordination A.S. Rajan highlights why meditation is necessary. He speaks about challenges faced by children and adults in various situations, and emphasises stress as being the biggest challenge. "Inner strength is essential to face the challenges" he adds.
"We get educated about various skills and abilities. However, one is not taught about how to interact with oneself. In our multi-faceted roles as father, boss, brother, husband, are we spending time with ourselves? Materialism and spirituality go hand in hand, like two wings of the bird. What is manifested outside is what you think inside. Yoga helps us to further strengthen ourselves".
He further spoke on FOMO- fear of missing out which makes the youngsters check social media regularly and JOMO- the joy of missing out which involves undertaking a journey looking into oneself changing the worldview. "Personal challenges can be easily handled if one takes up meditation, it enables seeing the world in a new light" he concludes.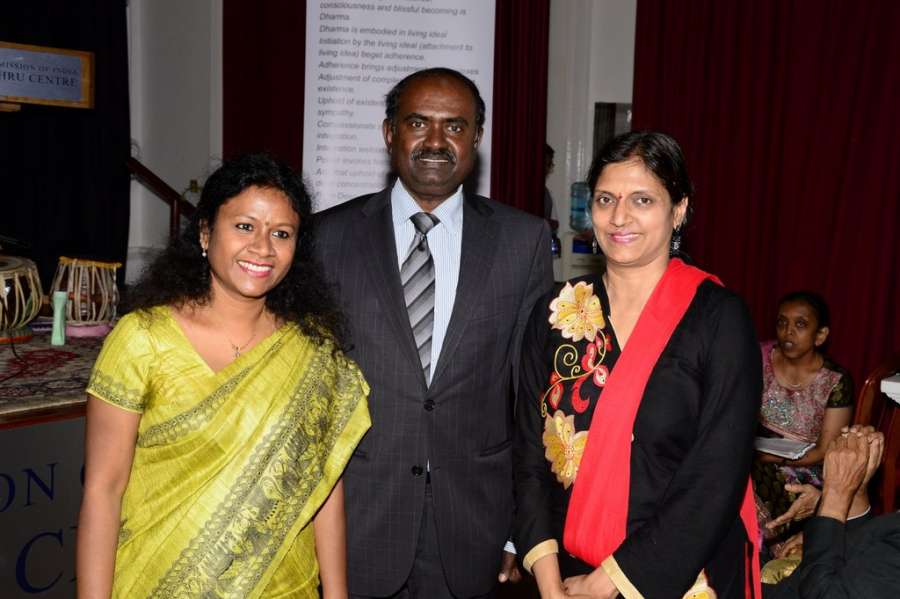 Dr Anand Gupta renders Maharshi Devendranath Tagore's (Rabindranath Tagore's father) Sanskrit composition in Rag Desh. Rajarshi Roy from SPR Satsang speaks on the role of meditation in poverty alleviation and economics as per Guru Thakur's ideology and Arindam Dhar, a PhD scholar from the University of Dundee speaks on politics and Thakur's ideology. Notable singer Debjani Dutta presents a beautiful rendition accompanied by her team of musicians.
Nihar Mishra speaks on education in the light of Thakur's ideology while Rajani Samantara makes his speech on Ideal Centric Life. The finale was the electrifying speech by eminent writer and speaker Prof. Damodar Thakur, who highlights Guru Anukulchandra as a great social reformer. Prof. Damodar's explanation of Formation, Deformation and Reformation was interesting.
Vote of Thanks was rendered by Naba Kumar Paul, Naval Officer at the High Commission of India.