Former Pakistani Prime Minister Nawaz Sharif's grandsons have been arrested in London for allegedly punching a demonstrator during a scuffle outside their house here, the Metropolitan Police said… reports Asian lite News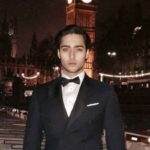 According to Dawn online, initial reports said that the Pakistan Muslim League-Nawaz's (PML-N) opponents had gathered outside the Avenfield residence where a protester was believed to have hurled abuses at Sharif's grandsons Junaid Safdar and Zakaria Hussain, prompting them to lose their cool.
Maryam Nawaz's son Junaid Safdar claimed that the protesters who have been camping outside the Avenfield House, a luxury apartment scheme, since a few days had spit on and tried to attack him and threw an umbrella as well.
Later, in a tweet, Maryam Nawaz said the "Pakistan Tehreek-e-Insaf workers stationed outside London flat shouted (expletive) every time they saw Junaid".
"Anyone would have reacted," she said.
In a video obtained by Geo News, one protester can be seen trying to attack the two young Sharifs, with Junaid Safdar bowing out and saving himself in time. A verbal fight ensues again but, in the meantime, the British police arrive.
Authorities said they detained the junior Safdar for punching a young man (physical assault) and confirmed that Hussain Nawaz's son Zakariya had also been arrested. The injured man belonged to Pakistan, police said.
In an earlier incident, a trolley was also hurled at the door to the Sharifs' apartment.
Separately, Sharif and his daughter flew off to Pakistan, a week after an accountability court sentenced them to 10 and seven years in jail in the Avenfield properties corruption case.