Advertisement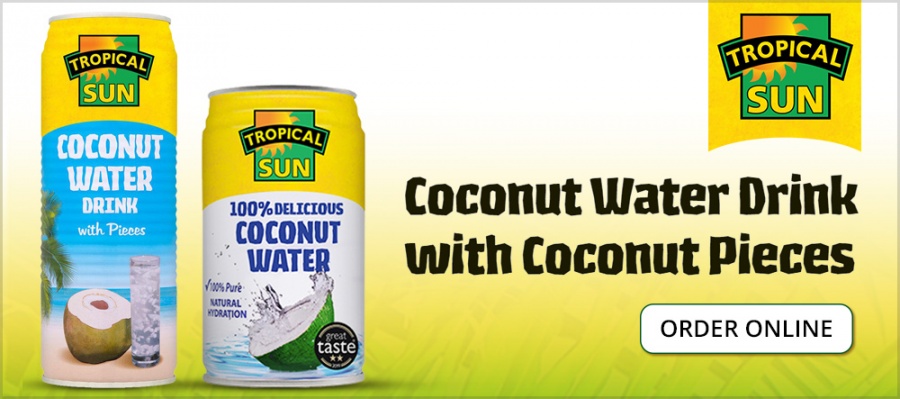 Just one day after a terror attack in London, the Sikh community defies the "day of gloom predictions" to celebrate the success of Londoners and raise thousands of fund for Combat Stress, the Veterans Mental Health Charity….reports Kaliph Anaz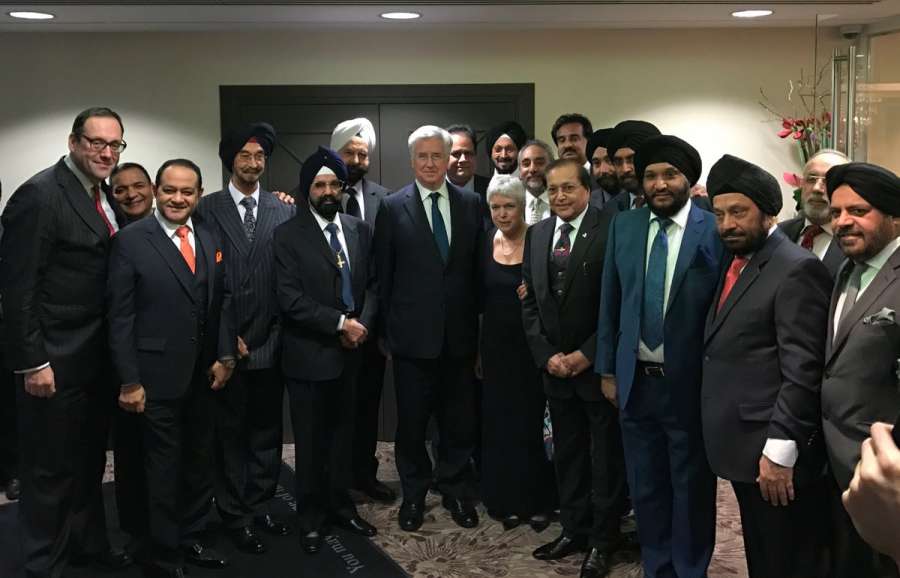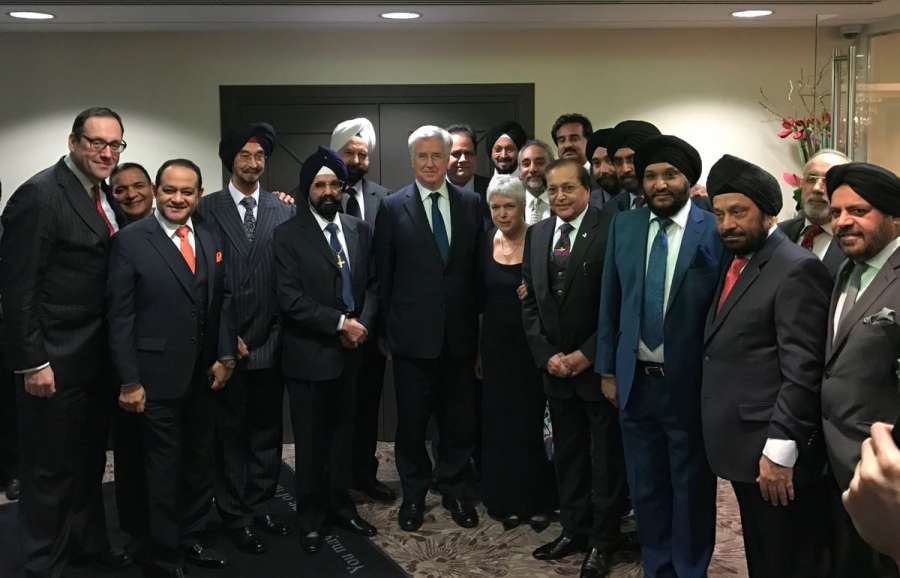 The city was under attack. But the defiant Londoners refused to cowed down to the threats of terrorists affecting the normal life. The Sikh community in London hosted one of the largest event in the post-attack London at the Lancaster Hotel near Hyde Park on Thursday.
The event, organised by the British Sikh Association, under the chairmanship of Dr Rami Ranger CBE, was attended by British Defence Minister Michael Fallon, Indian High Commissioner YK Sinha, Gopi Hinduja, Virendra Sharma MP besides an array of army commanders and political big wigs. The event paid silent tribute to PC Keith Palmer and the victims of terror attack.
The British Sikh Association President Mr Amarjit S Dassan welcomed the gathering. Manish Tiwari, MD of media agency Here & 365 Ltd, said, the Indian community will support all the initiative of the government to defeat terrorists and terrorism.
"The over subscribed event is a full indication of Indian communities defiance in the days of difficulties," he added. "The presence of High Commissioner Sinha along with Defence Minister Mr Fallon shows our support to Britain at a crucial phase."
Londoners will never be cowed by terrorism
Earlier, London Mayor Sadiq Khan, Home Secretary Amber Rudd, London Mayor  and Acting Met Commissioner Craig Mackey among thousands lit candles at Trafalgar Square to declare the spirit of London.
"I want to express my gratitude on behalf of all Londoners to the police and emergency services who have shown tremendous bravery in exceptionally difficult circumstances," Khan said in a statement. "Londoners should be aware that there will be additional armed and unarmed police officers on our streets from tonight in order to keep Londoners and all those visiting our city safe.
"I want to reassure all Londoners and all our visitors not to be alarmed – our city remains one of the safest in the world. London is the greatest city in the world and we stand together in the face of those who seek to harm us and destroy our way of life. We always have, and we always will.
Londoners will never be cowed by terrorism
Full report and more pics soon on www.asianlite.com