English actor Simon Pegg described his fight with alcoholism and depression as "awful and terrible", but he hopes his struggle will help and give strength to people fighting similar demons… reports Asian Lite News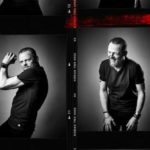 He says it is essential for people dealing with such issues to "find a community", and that is why he decided to come out in the open about it.
"It is important for people who experience that kind of issue to find a community and to understand that a lot of (people face similar issues). It was just a decision which I made," Pegg told IANS in an interview during the "Mission: Impossible Fallout" global junket here.
"I feel I have spoken about it enough now and everything that I have said is online to be read. So, I hope they find some comfort in that," added the actor.
In a recent interview with The Guardian, Pegg opened up about his battles with alcoholism and depression, saying "it was awful, terrible. It owned me". The actor also admitted that he was "lost, unhappy, and an alcoholic" while shooting for "Mission: Impossible 3".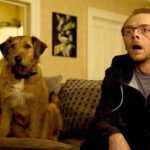 On how the franchise helped him overcome the addiction, Pegg told IANS: "It is not just the franchise that helped me out of it. It just co-coincided with a certain period of my life. But having something to focus on was really good.
"The diversion and a way to re-focus when you are having any kind of emotional issues… Whatever you do — whether it is your job or a hobby or something to concentrate on and kind of give you a new lease of life. This kind of film is great as it gives you a focus on getting fit and training for new skills."
The actor and comedian became a part of the "Mission Impossible" world as a lab technician Benji Dunn, but has graduated to a field agent accompanying Ethan Hunt, essayed by Tom Cruise, on his dangerous missions.
He adds a tinge of comic element amid all the action sequences and thrilling fight scenes, and this makes him a fan favourite.
Pegg says Benji's evolution in the film franchise is parallel to his own "entry into this kind of filmmaking".
"When I did 'Mission: Impossible 3', I had never been in this sort of Hollywood film before. And then as Benji has grown, I have got more and more used to the path and fabric of these kind of films. So, as an actor I think my journey is similar to Benji's."
Pegg has projects like "Shaun of the Dead", "Big Nothing", "Star Trek", "Ice Age: Dawn of the Dinosaurs", "Paul" and "Absolutely Anything" to his credit.
The actor, who will be back as Benji in the forthcoming "Mission: Impossible Fallout", feels lucky about everything in his life.
Looking back at his journey in the industry, he said: "I just feel lucky to be where I am. I feel lucky to be alive and feel lucky to be doing a job that I love. I always say to my child that if you find a thing you love doing the most, then try and do that for a living and I have been lucky enough to do that."
At present, he is looking forward to "Mission: Impossible Fallout". The Paramount Pictures movie will be distributed in India by Viacom18 Motion Pictures. It is set to release in India on July 27 in English, Hindi, Tamil and Telugu.
For Pegg, the franchise stands for trust and inter-personal relationships.
"This film, for Ethan, is about almost his inability to not put his friends first and desire to look after the needs of many… It is about making a choice. So, I think it says a lot about friendship," he said.
(Sugandha Rawal was in Paris at the invitation of Viacom18 Motion Pictures. She can be contacted at sugandha.r@ians.in)