Manchester became the capital of Indian dance, music and culture recently as the Bharatiya Vidya Bhavan Manchester celebrated its Silver Jubilee year in a grand style. Beautifully dressed guests at a fully packed venue mingled with VIP dignitaries who had come from all over the region, at a Welcome Reception.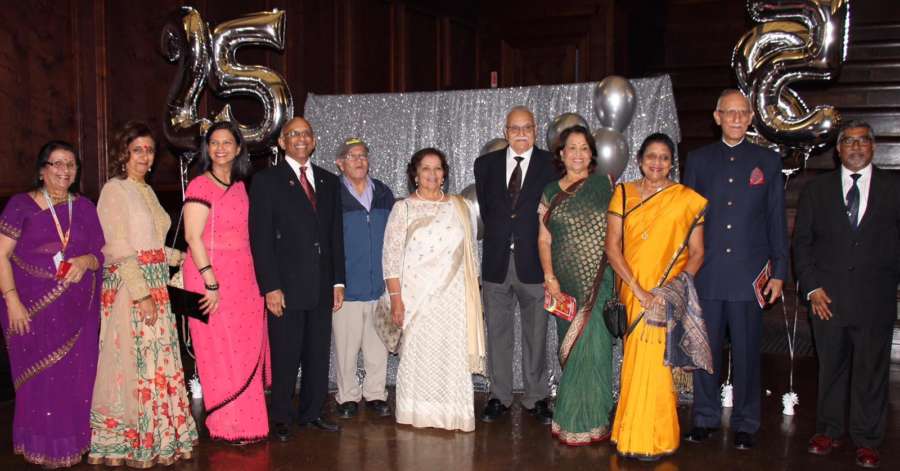 Guests were then treated to an outstanding Indian Cultural Show that included classical music, songs, Bharatnatyam dances, folk dances and Bollywood dances.
A warm tribute was paid to the founder member of Bharatiya Vidya Bhavan by Bharatkumar Sisodia, a trustee. He said "Bhavan's success is the result of one man's vision and dream, and that man was Mr Mukundbhai Jobanputra. With Mukundbhai's hard work and initiative, Bhavan was established and inaugurated by the High Commissioner of India Dr Singhvi in 1993. Mukundbhai served Bhavan as Chairman and Trustee, working days and nights ceaselessly for Bhavan's progress. The organisation that started off with just four students and one teacher today is offering a large range of classes in Indian dance, music, languages, yoga and philosophy with having over 150 students enrolled with Bhavan"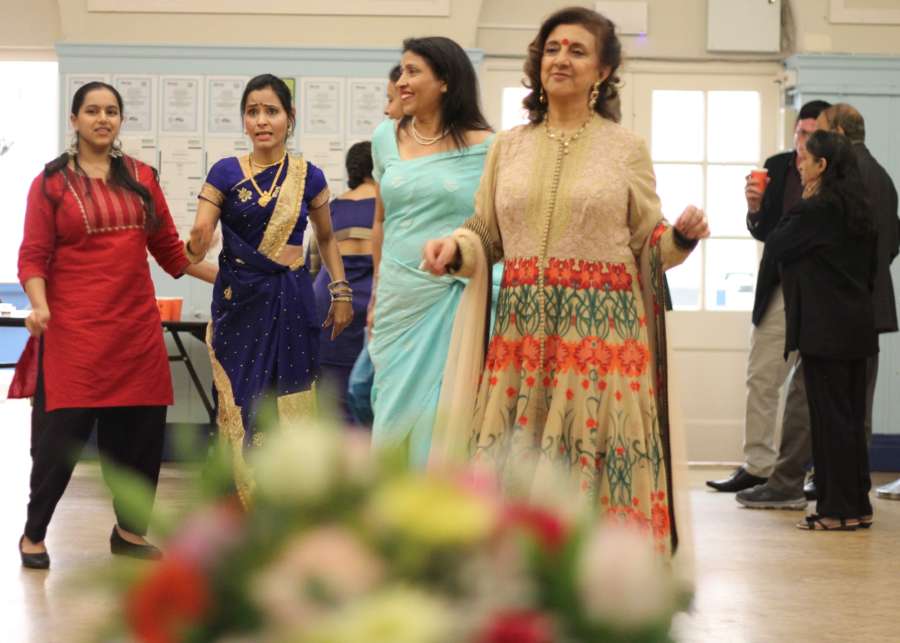 He further said "Unfortunately Mukundbhai is no longer with us as he sadly passed away in May earlier this year."  Mukundbhai's wife Mrs Urmilaben Jobanputra received a special honour in appreciation of the huge contribution made by Mukundbhai.
Also honoured were some of the members who had played a key role in building the foundation of Bhavan. They included Dr K Korlipara, Dr Bhanumathi, Mr Ramesh Somalia, Mrs Anu Gupta and Dr Vasudev.
Sandeep Jobanputra, son of Mukundbhai, said: "There was something magical about the way my Father interacted with people. In 1993 he co-found Bharatiya Vidya Bhavan in Manchester. Over the last 25 years it has grown to be a powerhouse of Indian cultural education in the North West. Now every Saturday, over 150 students learn Sanskrit, Hindi, Gujarati, Indian dance, yoga and culture at the Manchester Grammar School where Bhavan operates from. On behalf of my Dad, I want to thank all the trustees, committee members, teachers, volunteers and students who have made Bhavan Manchester the organisation it is today."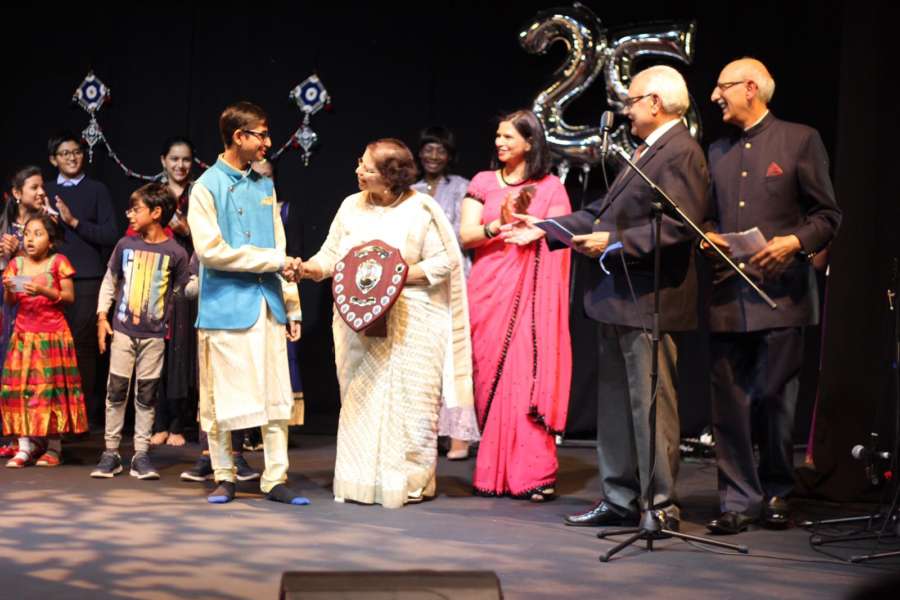 The three students Sarthak Jadhav, Oviya Chandralingham and Saatwik Aggarwal who were short listed for the Best Student of the Year Award the "Jobanputra Trophy", spoke about their enriching experience with Bhavan. Mr Pravinbhai Joshi, a Trustee had the honour of announcing the year's winner for the "Jobanputra Trophy" as Sarthak Jadhav.
The colourful cultural show was followed by a delicious Indian dinner. The Keynote speaker at dinner, Dr Dheeraj Prakash Joshi from the Consulate General of India, highly appreciated Bhavan's work in the North. He said "It is incredible to see what Bhavan has achieved over the 25 years through selfless services rendered by all its active members. It must have been a great challenge but Bhavan has managed it so well. I was delighted to see such high standard of dances, music and in particular I was impressed to see a little boy Saatwik Aggarwal aged only five speaking so sweetly in Hindi, which he learnt at Bhavan's classes." On behalf of the government of India, Dr Joshi expressed his heartiest congratulations and full unreserved support for Bhavan.
"Bhavan also paid a warm tribute and honoured the following active members for the immense contribution they made over the yesrs for the community : Alka Rauniar, Avni Vyas, Chetana Bhatt-Shah, Malan Kaushal, Bhakti Kotecha, Rajendra Hindocha, Amit Chawhan, Neerja Sethi, Kamlesh Rajput, Pravin Joshi, and Bharat Sisodia. "
The evening reached its climax with a concert given by an award-winning internationally renowned singer and a Bollywood playback singer Jennifer Franklin Lail.
---