In a first ever Diwali was celebrated at London eye with the traditional 'Rangoli' lights beaming through the wheel. The Indian festival celebrated by millions across the globe was dedicated to the victims of the terror attack and Grenfell Tower fire….writes Anilesh Kumar for Asian Lite News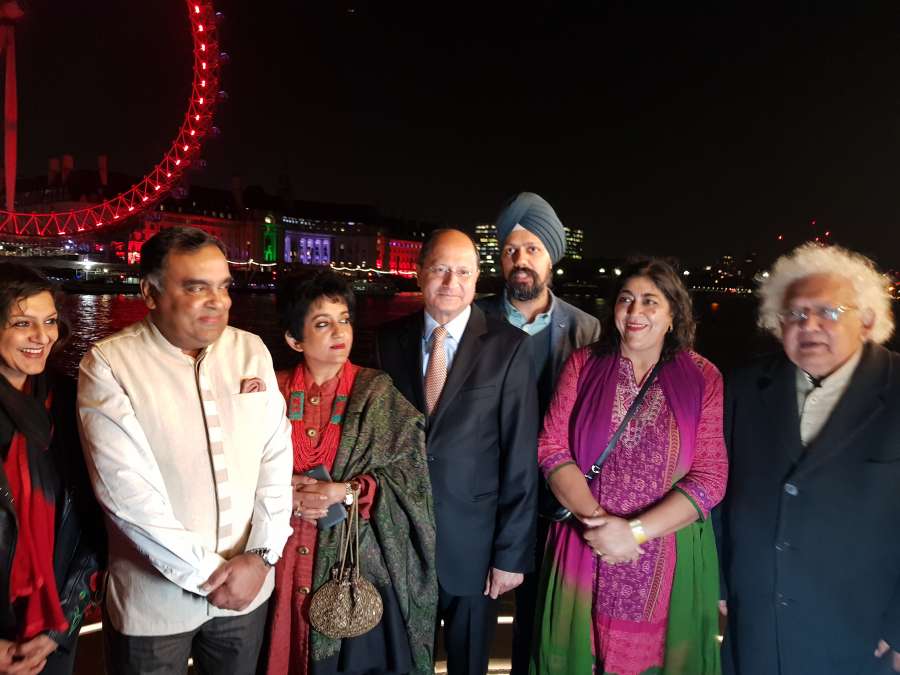 Several high profile guests including the Indian High Commissioner YK Sinha, the MP for North  West Cambridgeshire Shailesh Vara, Lord Popat, comedian Meera Syal, former Eastenders star Nitin Ganatra, singer Juggy D, Lord Meghnad Desai, renowned filmmaker Gurinder Chadha were present at the ceremony.
Talking to Asian Lite, Mr Sinha said: " I am so happy that in London and all over the UK its (Diwali)being celebrated with such enthusiasm. And this year the lighting up of the iconic London eye is welcomed by different communities because it stands for peace, harmony and prosperity."
Diwali means a series of lights which symbolises the victory of light over darkness.
"I think Diwali is very relevant particularly the difficult times we are living in at the moment. We had difficulties in London and across the world. The celebration of Diwali here (in London) reflects the modern Britain that we live in where a festival from a different country has become very much a part of our society," said Shailesh Vara, MP for North West Cambridgeshire.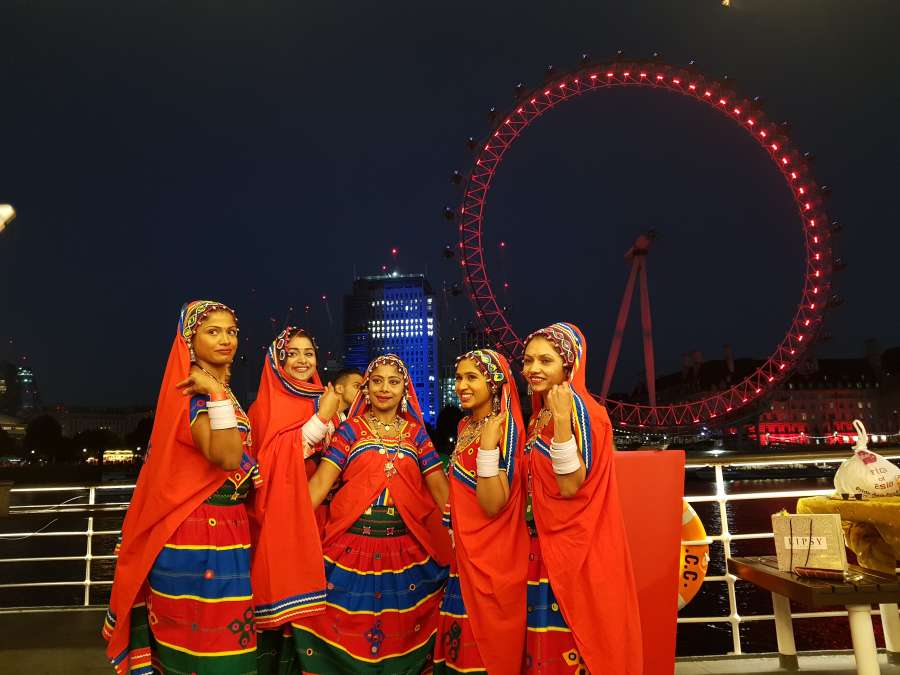 Lord Popat, the first Gujrati to represent Conservative Party in the Upper House, sees India-UK relation 'going strength to strenght' from here. He hailed the Indian community for 'integrating' in the British society and working towards the prosperity of the country.
The event began with lighting 'diyas' and worshipping Lord Ganesha. People dressed up in traditional Indian clothes made the event look desi.
Prateek Dattani, the former FICCI director heaped praises to the 'contribution of the Indian community to the rich life of London'. He said that a celebration like this also boosts both the social and economic fabric.
Sunny Jouhal, General Manager of the Coca-Cola London Eye, said: "As an iconic landmark of this diverse, multicultural city we are proud to add our own lights to this special event."
Excited with the response from the people, Pranav Bhanot, event coordinator said "we believe it is important to dedicate the festival which marks the victory of good over evil to the victims of recent challenging events. Nevertheless, the festival should also celebrate the strength, resilience and bravery of the British public.