Advertisements


Bedford communities join worldwide celebrations of 550th birth anniversary of Sikh founder Guru Nanak Dev Ji …. reports Asian Lite News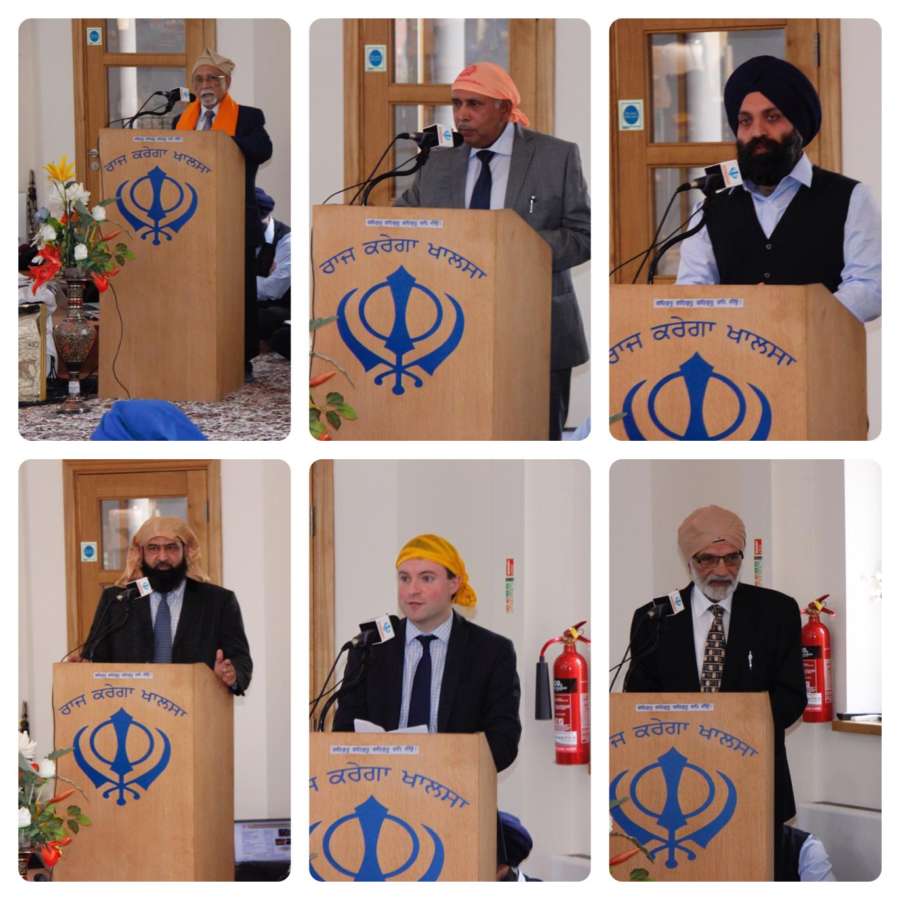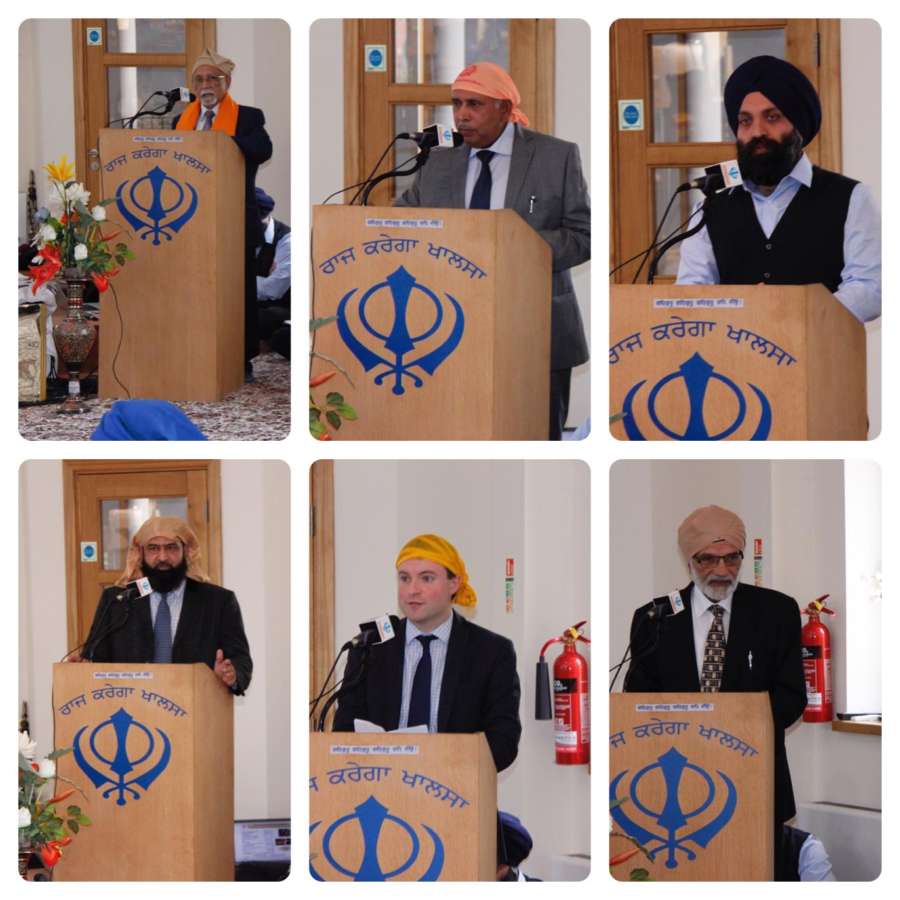 SEVA Trust UK in coordination with Guru Nanak Gurdwara of Bedford, one of the latest Sikh Temples of East of England organised an exhibition, multi-faith talks and Turban awareness session at the Sikh Temple in Queens Park, Bedford. This was supported by Bedfordshire's leading community, voluntary, charity and interfaith organisations and groups.
A photo exhibition on the life and teachings of Guru Nanak was organised in collaboration with the Indian High Commission which was on display for 3 days.
Social Education Voluntary Association (SEVA) Trust UK is a Bedford (UK) based international charity was established in Nov 2016. It is a registered charity in England as well as in India and is working in Bedfordshire and India on Education, Environment and Health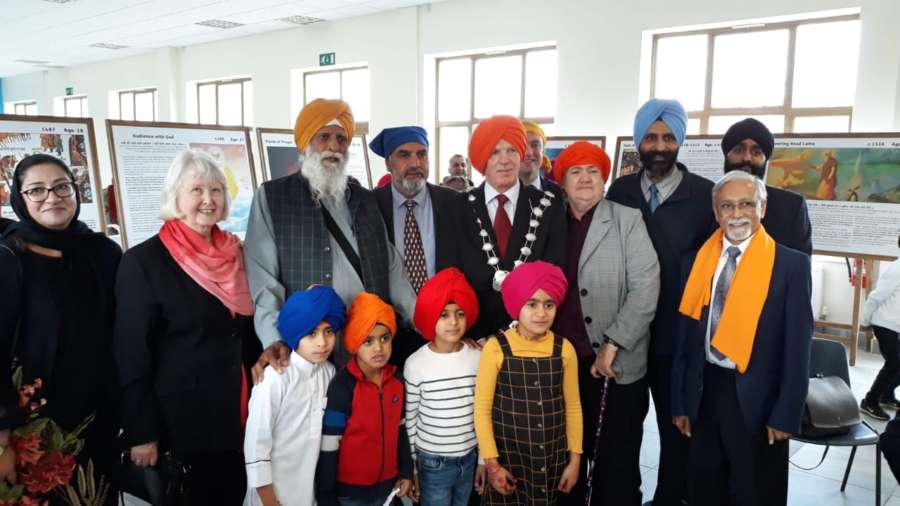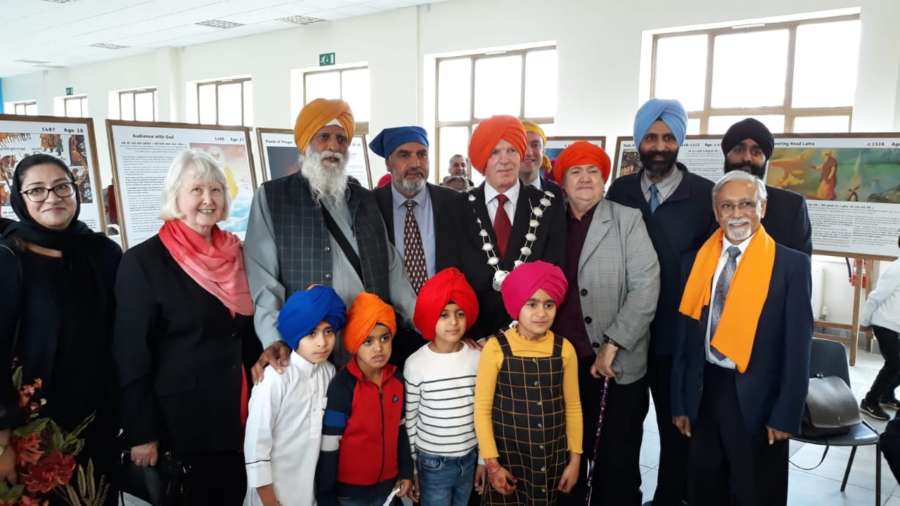 The exhibition was inaugurated on the 18th October by the Deputy Lieutenant of Bedfordshire Prof. Garch Randhawa, MP for Bedford Yasin Mohammed, Borough Councillors and community and faith-group leaders. The exhibition highlighted the life and philosophy of Guru Nanak and the relevance of his teachings to the modern world and for all communities.
Prof Randhawa said 'It is an honour to represent HM Lord Lieutenant Helen Nellis on this special occasion. The exhibition represents the messages of Guru Nanak about equality, diversity and community cohesion, and I would like to congratulate  SEVA Trust UK, Guru Nanak Gurdwara and the Indian High Commission for this wonderful effort.'
India's Deputy High Commissioner to UK, Charnjeet Singh, Mayor of Kempston Cllr Carl Meader. Cllr Henry Venn (representing Mayor of Bedford) and speakers from all faith gropes joined in for the Sunday events that included talks on Guru Nanak, presentation on the history of the turban and importance and significance of the Sikh turban. The event was concluded with a colourful turban tying session and attendees tried a turban of their choice of colour and all received a free turban.
Deputy High Commissioner said 'Guru Nanak's teachings are universal and these celebrations help to share and highlight the teachings among the wider communities.'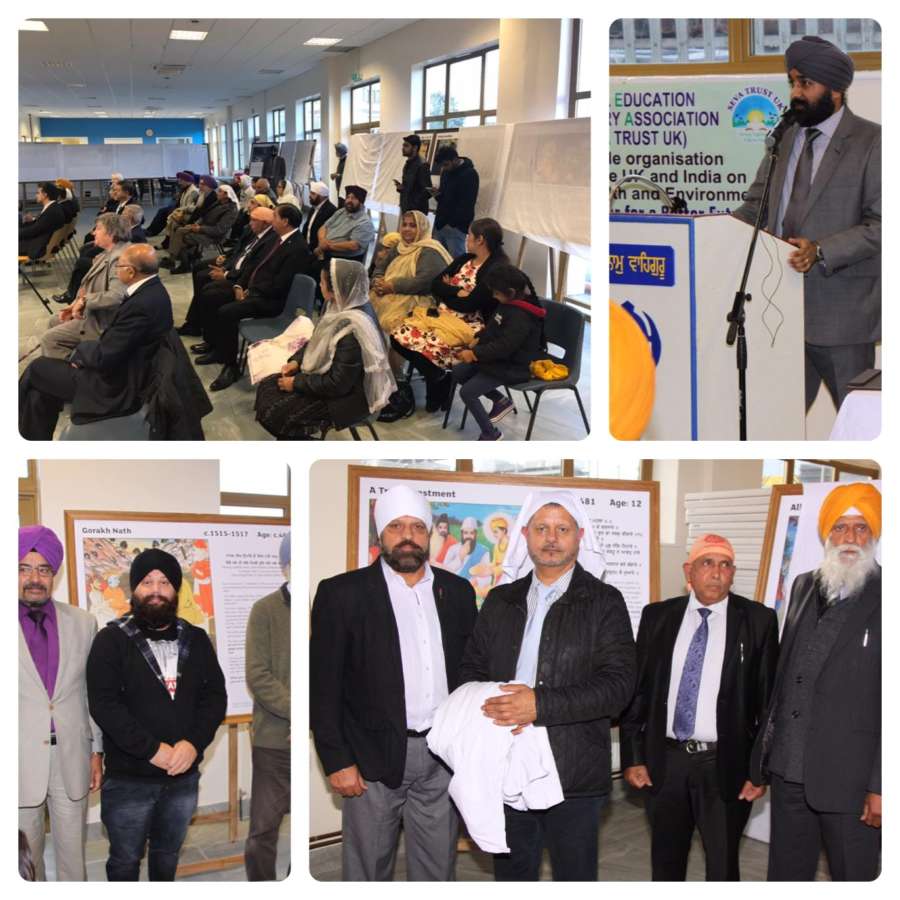 Kempston Mayor Cllr Carl Meader, who opened the turban awareness session said 'Before today I was not aware about the real important of Sikh turban. This session helped me and many of us present today from non-Sikh backgrounds to fully understand the history and significant of Sikh turban. I would like to congratulate the organisers for this commendable effort and I am looking forward to joining in for the turban tying session and eager to see how I look in a turban!'
On this occasion Chairman SEVA Trust UK, Charan Sekhon said 'This was a historic event in Bedford that brought all communities together. We would like to thank members from Gurdwaras, Churches, Temples, Mosques & all community, voluntary and charities group representatives & business leaders of Bedfordshire for attending this event & supporting us. We are so pleased that over 500 people of all ages and families attended this event and the turban tying event attracted a huge interest with all guests enjoyed the turban tying session. Sikhs are very hardworking and peace loving community, It's unfortunate that we are still subject to hate crime and racist attacks and we believe education is the only way to highlight the reason why Sikhs wear turbans and sharing  Guru Nanak's message of respecting all faiths, supporting all communities through Seva (selfless service), peace and prompting  community cohesion'.