BBC's new epic drama based on Vikram Seth's A Suitable Boy premiered in BBC One and now available on BBCiplayer … reports Asian Lite News, the leading newspaper from London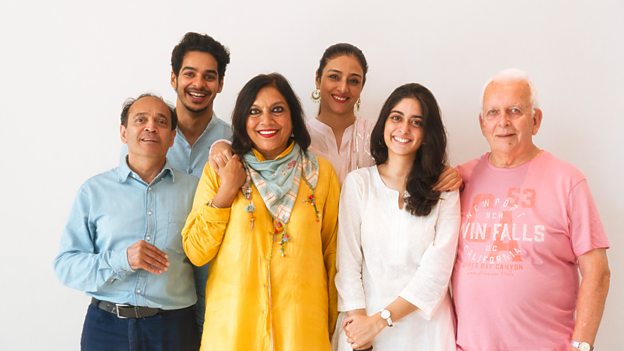 Daily Mail says the new BBC drama is Spice and splendour …It's like an Indian Dynasty. Mail's Christopher Stevens gave Five Star to Mira Nair directed classic.
Produced by Lookout Point (War And Peace, Les Misérables, Gentleman Jack), A Suitable Boy is a six-part drama adapted by Andrew Davies (Pride And Prejudice, War And Peace, Les Misérables) and directed by internationally acclaimed film director Mira Nair (Monsoon Wedding, The Namesake, Queen of Katwe) in her television series debut.
University student Lata (Tanya Maniktala), 19, seems to have her life already mapped out thanks to old traditions and an overbearing mother who wants to find her a suitable husband. Torn between romance and responsibility and inspired by rebellious writers and daring new ideas, Lata is determined to decide her own future in a newly independent India, boldly breaking free of its past.
Connected to Lata through their siblings' marriage, wayward Maan (Ishaan Khatter) wants every drop of excitement from life. However, when he becomes infatuated with the glamorous courtesan Saaeda Bai (Tabu), the consequences could be catastrophic…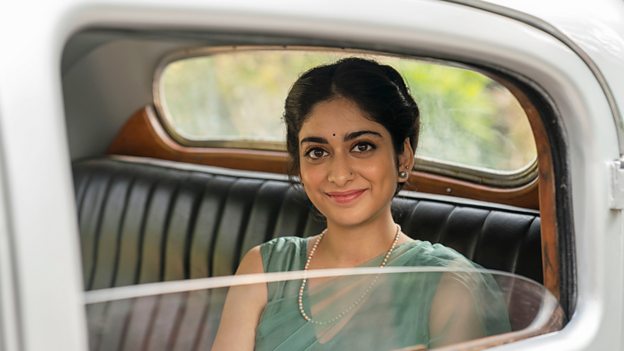 Shot exclusively on stunning locations in India last year, A Suitable Boy is being internationally distributed by BBC Studios.
"As human beings, we all go through similar experiences and we have our journeys," said Tabu, who p;lays the role of courtesan Saaeda Bai in the BBC drama. "We have societies that define us and that we are a product of. We have love and we have separation – so it feels like A Suitable Boy could have been a story of today. These characters could very well exist today in any part of the world, in any country.
"I think also because emotions, people and feelings are the same around the world, we will all keep making these journeys. People will be able to emotionally identify and relate to this story in so many ways."
Reagarding her character, Tabu said: She's an emotionally rich person because of the life she has led, and because she has allowed herself to experience a gamut of emotions. She's carrying forward the lineage of her mother and her grandmother to her great grandmother, who lived in this world with music, beauty, love and romance. She is broken but also very strong and resilient – trying to lead her life in the best way possible. She wants a good life for her sister.
"I feel like the British audience will be able to relate to the characters. What parents want is happiness for their children, which was true both back then and now," said Tanya Maniktala who plays the role of Lata in the BBC drama when asked about the relevance of an Indian epic to the British audience.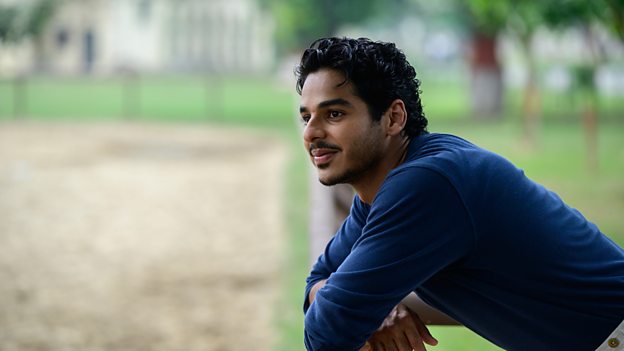 "Every day on set feels like a dream – from the cars, to the sets and the costumes," said Tanya regarding her experience at the set. " I can't believe that this has actually happened. I feel so humbled and grateful for this wonderful opportunity. I can't believe this is my life. There are so many people around me who encourage me and give me that boost of confidence whenever I feel low. I'm honestly so grateful for it all."
"A Suitable Boy is essentially about the journey of India coming into its own, along with the personal journey of these characters, mainly Lata and Maan," said Ishaan Khatter, who essays the role of Maan. " I would say the journeys are like two sides of a coin and every now and then they come together, but they never really cross paths.
Regarding his character Ishaan said: Maan Kapoor is a young man growing up in post-independence India and his father is a Government Minister, which doesn't really interest him! He doesn't have any political ambitions or so it seems, and he's often called immature. However he's a very passionate young man and someone who is functioning on his own rhythm.
"He doesn't care much for convention or the correct way of doing things. Maan is understanding, very empathic and sees a lot of merit in enjoying life to the full. However, he doesn't understand the ways of the world. He has a rocky journey through the show."
Characters:
Lata Mehra
Determined to do things her own way, Lata embodies the modern and newly independent India in which she is coming of age.
Resisting her mother's attempts to find her a husband, Lata is torn between family duty and the possibilities of love and desire.
Maan Kapoor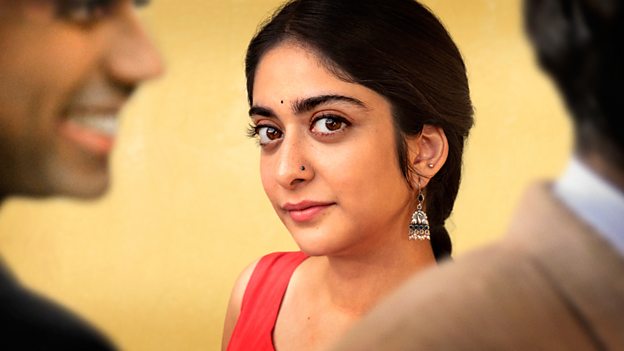 Wayward Maan has little sense of responsibility, but the ability to charm everybody he meets, much to the despair of his politician father. His romance with beautiful courtesan Saeeda Bai shows Maan determined to enjoy life – regardless of the consequences.
Mrs Rupa Mehra
Mrs Rupa Mehra is determined to find her daughter a husband. Lata is not as cooperative as her elder sister Savita, and it will take all of Mrs Rupa Mehra's irrepressible energy, charm and determination to find her younger daughter a worthy match.
Kabir Durrani
Kabir is a handsome student and the star cricket player of Brahmpur University. After a chance meeting in a bookshop, Kabir and Lata begin a romance, despite the religious barriers they face.
Amit Chatterji
The eldest sibling in Calcutta's sophisticated and eccentric Chatterji family, Amit has abandoned his legal career to become a writer.
A witty conversationalist, he forms an easy bond with Lata when he meets her at a family party. Slow to act on his feelings, and with her mother against the match, competition for Lata's hand in marriage mounts against Amit.
Haresh Khanna
Self-starter Haresh studied shoe manufacture in England and now as two goals in his sights: a top career in the footwear industry and a match with Lata. Self-assured and a bit of a flashy dresser, not everyone in the family is hopeful for his success.
Mahesh Kapoor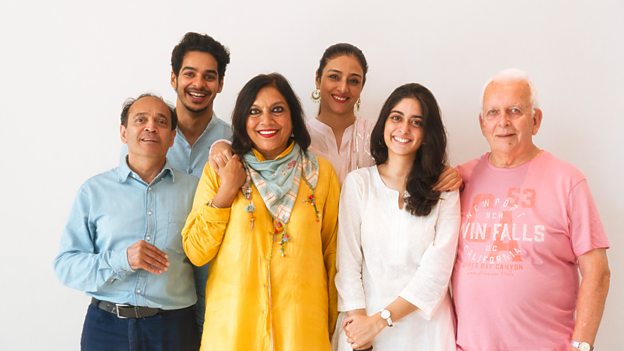 Mahesh Kapoor is a veteran politician who is marked by the years he spent in jail under British rule. Determined not to let anything unbalance his political career at a crucial moment, he grows increasingly frustrated by the actions of his rebellious younger son, Maan.
Saeeda Bai
Courtesan Saeeda Bai has inherited her late mother's gifted musicianship and captivating beauty. Experienced in entertaining wealthy men with both, Saeeda is surprised when her flirtation with a younger man develops into something deeper.
Production Credits
Director and Executive Producer – Mira Nair
Screenwriter and Executive Producer – Andrew Davies
Executive Producer – Vikram Seth
Executive Producer for Lookout Point – Faith Penhale
Executive Producer for Lookout Point – Laura Lankester
Executive Producer for Lookout Point – Will Johnston
Executive Producer and Producer -Lydia Dean Pilcher
Executive Producer and Producer – Aradhana Seth
Executive Producer for the BBC – Mona Qureshi
Pictured: Amit Chatterji (Mikhail Sen), Lata Mehra (Tanya Maniktala), Haresh Khanna (Namit Das)
Characters in A Suitable Boy:
The four main families in the novel are: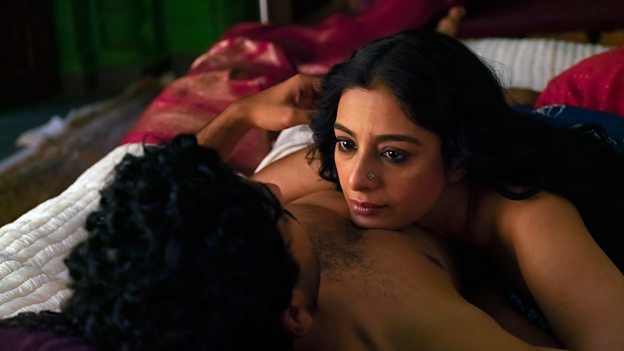 The Mehras
Mrs. Rupa Mehra, a mother searching for a suitable boy for her youngest daughter
Raghubir Mehra, her deceased husband
Arun, Mrs. Mehra's oldest son (married to Meenakshi Chatterji)
Aparna, daughter of Arun and Meenakshi
Varun
Savita (married to Pran Kapoor)
Uma Kapoor, daughter of Savita and Pran
Lata, whose arranged marriage forms the basis of the main plot
The Kapoors
Mr. Mahesh Kapoor (state Minister of Revenue) and Mrs. Mahesh Kapoor
Veena (married to Kedarnath Tandon)
Bhaskar Tandon, son of Veena and Kedarnath
Pran (married to Savita Mehra)
Maan
The Khans
The Nawab Sahib of Baitar
Zainab, his daughter
Hassan and Abbas, her sons
Imtiaz, a doctor
Firoz, a lawyer
Ustad Majeed Khan, a famed musician, relation to the family not specified
Begum Abida Khan, politician (sister-in-law of the Nawab Sahib)
The Chatterjis
Mr. Justice Chatterji and Mrs. Chatterji
Amit, eldest son and internationally acclaimed poet and author. A prominent love interest of Lata
Meenakshi (married to Arun Mehra)
Dipankar
Kakoli
Tapan
Other prominent characters
Dr Durrani, mathematician at the university that Kabir and Lata attend
Kabir Durrani, a love interest of Lata and a central hub of one of the main themes of the novel. Kabir is a highly successful player on the university cricket team. Lata and Kabir have a brief, intense courtship, the ramifications of which echo through the rest of the novel.
Hashim Durrani, Kabir's brother
Haresh Khanna, an enterprising and determined shoe-businessman, who is also a love interest of the heroine
Nehru
Malati, best friend of Lata
Mrs Tandon
Kedarnath Tandon (married to Veena Kapoor)
Saeeda Bai, courtesan and musician
Tasneem, sister of Saeeda Bai
Bibbo, a servant at Saeeda Bai's house
Rasheed, a student at Brahmpur University; Tasneem's Urdu teacher
Ishaq, sarangi player
S S Sharma, Chief Minister
Agarwal, Home Minister
Priya, his daughter (married to Ram Vilas Goyal)
Simran, a Sikh woman and former love interest of Haresh Khanna
Kalpana Gaur, a friend of the Mehra family
Billy Irani, the friend of Arun Mehra, later has an affair with Meenakshi
Shireen, his fiancee
Bishwanath Bhaduri
Abdus Salam
Raja of Marh
Rajkumar of Marh, his son
Dr Bilgrami
Professor Mishra, an English professor
Dr Ila Chattopadhay, an English professor
Hans, an Austrian diplomat
The Guppi, inhabitant of Salimpur
Netaji, Rasheed's uncle
Sahgal
Makhijani, indulgent poet
Sandeep Lahiri
Waris, a servant at the Baitar Fort and competes with Mahesh Kapoor in the General Election
The Munshi, in charge of the Baitar Fort
Jagat Ram, a shoemaker
Badrinath
Dr Kishen Chand Seth
Professor Nowrojee, who runs the university literary club attended by Kabir and Lata
Sunil Patwardhan, a mathematician at Brahmpur University
Parvati, Mrs Rupa Mehra's stepmother