'Surmayee Shaam' delights Hindi music lovers as an evening of Hindi film songs by NHS doctors and local talent enthralled audience in Doncaster….reports Asian Lite News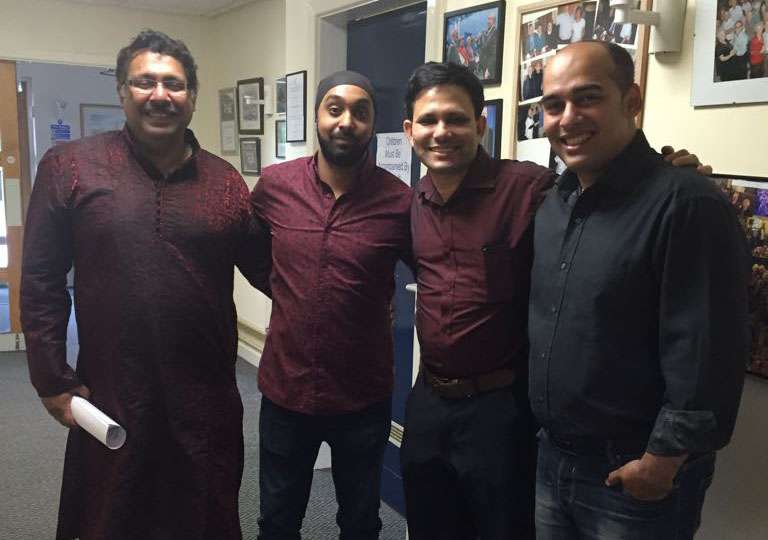 The Hindu Cultural organisation Doncaster organised a musical evening presented by the Saaz & Aawaaj group, UK. This concert was organised by  a band of musicians & singers that included three eminent NHS Doctors.
The lead singer (female) was Dr Asmita Dixit, a GP & Rheumatologist and the male singer was Dr Srinivas Rao, a Consultant  Histopathologist. The show was scripted and Co-ordinated by Dr Mukul Acharya, an ENT Surgeon, who played the keyboards and the harmonium and who was also the co-anchor.
Hamit Walia delighted the audience with his Drums and Tabla playing skills!  Ricky on Dholak, with Mukhesh Kannan on the Keyboard accoampnied the singers .
In his baritone voice Dr Anand Dixit, Stroke Consultant hosted the show in the beginning of both the halves.
The first half had Raga based songs from Raga Yaman, Bhairavi and Raga Malagunjee and the second half had some new songs with some soulful melodies.
Asmita Dixit opened the show with a medley of songs that included "Meri awwaj hee pehechaa hai" and mesmerised the audience with her euphonic voice and pukka sur!
Srinivas Rao regaled the audience with his Hemant da and Bhupinder singh songs.  He displayed his versatility by singing old Mukesh Kumar songs followed by Kishore da and Manna Dey numbers and then some foot tapping Punjabi and Daler Mehendi numbers with ease and style!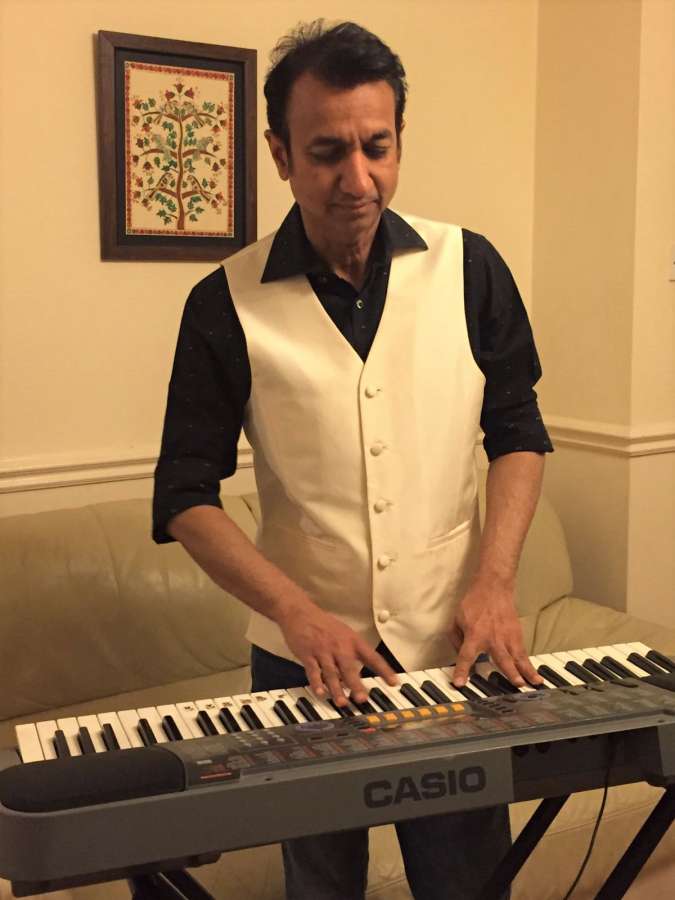 Asmita Dixit rendered some memorable songs like Ghar aajaa ghir aaye, Nain so nain, followed by a qawwali  (Nigahen milane ko)with her Mother Mrs Manda Deshpande who surprised the audience with her talented singing ad youthful exuberance!
Mukul entertained with his sublime harmonium playing skills.
Asmita Dixit then switched gears to sing a medley of 70s club singers in her inimitable  style and then surprised the audience with her soulful rendition of Sonu Nigam songs like Tanhaayee and Abhi mujh mein kahee, followed by a Shreya Ghoshal songs medley presentation!
There were some memorable duets by Asmita, Mrs Deshpande and Sinivas and a male duet by Mukul Acharya  with Srinivas.
The show ended with Kajara re Chikni Chameli songs that brought the audience to their feet, on the dance floor!
Mrs Aswathi Shankar was the perfect host for the show with the rest of the committee of HCD. The audience was very  discerning and encouraging who were enthralled by the immense talent.
---