Advertisement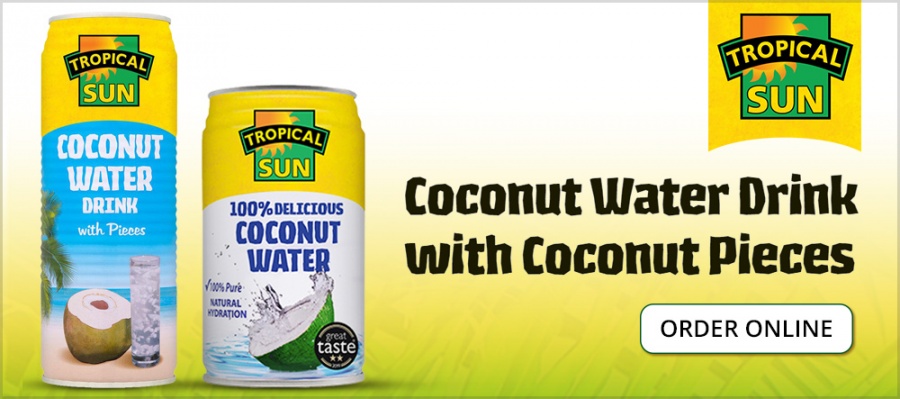 As India celebrates 70 years of independence, Mashi theatre look further back in history, a time of magic, mysticism and storytelling. Tales of Birbal brings fables handed down generation to generation across the Indian sub-continent to stages across the UK for families of all backgrounds….reports Asian Lite News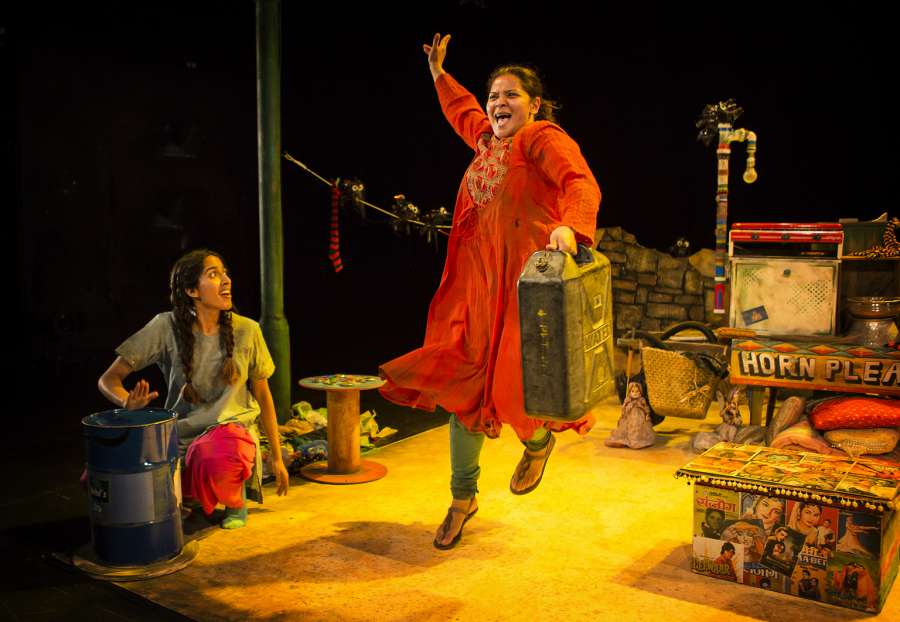 Mashi and Bhanji are travelling story-tellers, living hand-to-mouth with just a wooden cart, trinkets they have collected on their travels, and a family of mischievous crows for company. Stopping one day for lunch, they recreate mythical tales of the great Mughal King Akbar and his wise companion, Birbal. How can a man survive a night in a freezing lake? How many crows are there in a kingdom? Only Birbal knows! Using humour, puppetry, music and the occasional fake beard, Mashi and Bhanji bring to vivid life these famous tales that have been treasured for generations.
Mashi Theatre was established in 2013 to present high quality diverse work within the performing arts, particularly for young people. A 'Mashi' in the Asian culture meaning 'aunt' not necessarily a blood relative; a playmaker, confidante, keeper of stories and teller of tales.
Artistic director Trina Haldarmoved into theatre following a short career in science/engineering, via First Stage, Live and Direct, Design Direct, DirectorsLab (Chicago) & ASSITEJ (Berlin), The Optimists (China Plate, Establishing networks and Producing skills) and Step Change (National Theatre) and most recently she attended The Clore Short Course. Trina is a respected expert in the field of diversity in the arts with a young people's focus and has spoken on numerous panels across the UK. As a director credits include productions at Curve Theatre, Nottingham Playhouse, Tara Arts, Soho Theatre and recently Prithvi Theatre in Mumbai. Internationally, Trina has links with Affro Reggae (Rio, Brazil) and TeRākau Theatre (Wellington, New Zealand) and more recently was awarded the International Artists Development Fund to create work with Thespo Theatre in Mumbai and establish connections with organisations across India. Trina is on the board of experimental children's theatre company Theatre-Rites.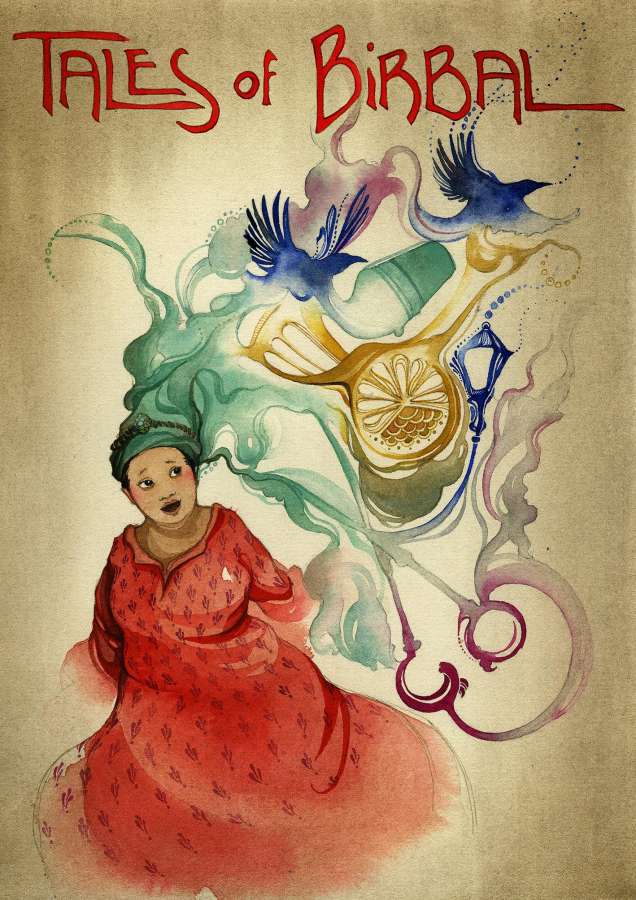 Composer Arun Ghosh is a clarinettist, composer and music educator. Awarded 'JazzInstrumentalist of the Year' at the 2014 Parliamentary Jazz Awards, Ghosh is arenowned innovator of the modern IndoJazz style. He has released three albums:Northern Namaste, Primal Odyssey, and A South Asian Suite. His latest record, ButWhere Are You Really From? is being released in October 2017.Since his professional debut in 2002, composing the score for Storm by LemnSissayat contact, Manchester, Ghosh has composed and sound-designed over seventytheatre and dance productions, including work with: Royal Exchange Theatre,Watford Palace, Salisbury Playhouse, Bolton Octagon, Library Theatre, and Unicorn,as well as regular compositions for Tamasha, Kali, Cardboard Citizens and NationalYouth Theatre. Ghosh recently made his debut at The Globe as MD, composer andlive musician in Lions and Tigers. His current shows are Finding Nana (NewPerspectives) and remounts of Child Of The Divide (Polka) and Tales of Birbal(Mashi).Repertoire includes a live score of Lotte Reiniger's The Adventures of PrinceAchmed, Spitalfields Suite, and electronic dance score, A Handful Of Dust.Artist residencies: Jazz Electives, Symphony Hall, Birmingham; Spitalfields Music;Spark Children's Festival; Alchemy Festival, Southbank; The Albany, Deptford.In association with British Council, Ghosh has run international music residencies inMorocco, Kuwait, UAE, Ukraine, Kenya and China.
Writer SayanKent comes from London and lives in Coventry. Her comedy My Big Fat Cowpat Wedding (Kali/Black Country Touring) proved a huge hit last autumn when it toured up and down the country to village halls far and wide. Other plays include Endless Light (Southwark Playhouse), two short plays for 'Women Redressed', Skin (Park Theatre) and Jessica (Arcola), Another Paradise, (Edinburgh/tour – shortlisted for the John Whiting Award), The Contract (Joint winner of the Capital New Writing Festival), The Predator (Open Door@The Rep, reading), Like Happy Stuff (Short play in Kali Theatre's '12' at Tristan Bates), Shared Memories Monologues 1 and 2 (Curve Leicester and Arcola), Antigone's Sister (Birmingham Rep, Young Rep), Invisible (2010/2011 mac Birmingham), Killing Wasps, (Soho Theatre, reading), The Good Companions (New Vic Stoke, Belgrade Coventry, Wolsey Ipswich, Keswick), Silas Marner, Mother Goose, Dick Whittington, Aladdin (Belgrade, Coventry). She is a member of West Midlands writing Collective BoldText Playwrights. Sayan is also a composer and has written a wide range of music and songs for over 30 productions, she trained at Rose Bruford College of Speech and Drama (Community Theatre Arts) and the University of Birmingham (Playwriting Sudies, Mphil).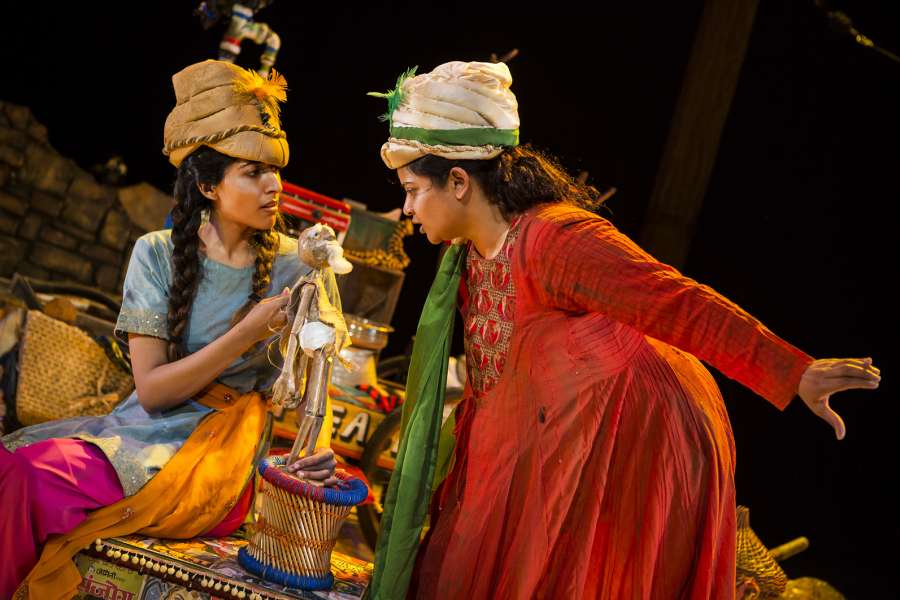 Running Time: 50 minutes | Suitable for ages 6+
Company Information
Written by Sayan Kent                                                 Directed by Trina Haldar
Designed by Sue Pyecroft                                             Music by Arun Ghosh
Puppetry Direction by Sue Pyecroft
Cast
Simran Kular and Shipra Jain Khanna
Listings information
8 Oct                           Key Theatre, Peterborough
Embankment Road, Peterborough, Cambridgeshire PE1 1EF
3.30 and 5.30, £8.50
www.vivacity-peterborough.com | 01733 207 239
9 – 10 Oct                    a school in Derby or Nottingham (details TBC in Sept)
11 Oct                         South Holland Centre, Spalding
23 Market Pl, Spalding PE11 1SS
10.15 and 1.15, £6.50
www.southhollandcentre.co.uk | 01775 764777
12 Oct                         Riverhead Theatre, Louth(NB: schools performance only)
Victoria Road, Louth, Lincolnshire LN11 0BX
www.louthplaygoers.com | 01507 600350
14 Oct                         Derby Theatre
Theatre Walk, Derby DE1 2NF
1.00 and 3.00, £10/£7
www.derbytheatre.co.uk | 01332 593939
15 Oct                         Patrick Centre, Birmingham Hippodrome
Birmingham Hippodrome, Hurst St, Birmingham B5 4TB
11.00 and 2.00, £10/£8/£5
www.birminghamhippodrome.com/about-us/the-patrick-centre | 0844 338 5000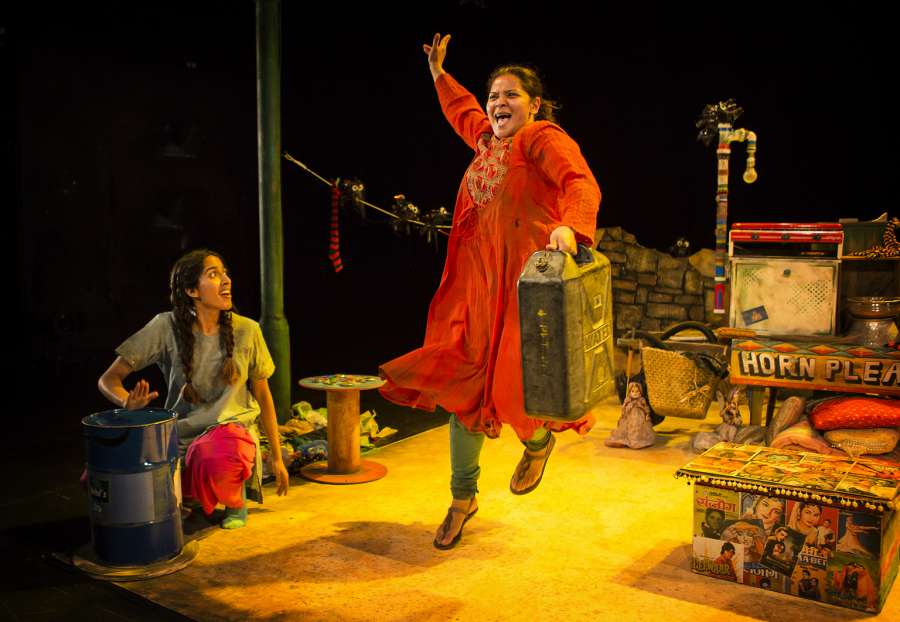 16 Oct                         a school in booked by Birmingham Hippodrome (details TBC in Sept).
17 Oct                         Melton Mowbray Library
Wilton Road, Melton Library, LE13 0UJ
11, £4/£3
0116 305 3646 or tickets from the library.
17 Oct                         Oakham Library
Catmos St, Oakham LE15 6HW
5.00, £4/£3
Book in person at the library, or by telephone 01572 722 918
18 Oct                         Oadbury Library
10 The Parade, Oadby, Leicester LE2 5BF
10.30, £4/£3
Book in person at the library, or by telephone 0116 299 5494
18 Oct                         Highfields Library
98 Melbourne Rd, Leicester LE2 0DS
3.30, £4/£3
Book in person at the library, call 0116 299 5494
19 Oct                         Nottingham Central Library (NB: schools performance only)
Angel Row, Nottingham NG1 6HP
10.30
19 Oct                         Beeston Library, Nottingham
Foster Ave, Beeston, Nottingham NG9 1AE
4pm, £5/£3
Book in person at the Library, call 0115 925 5168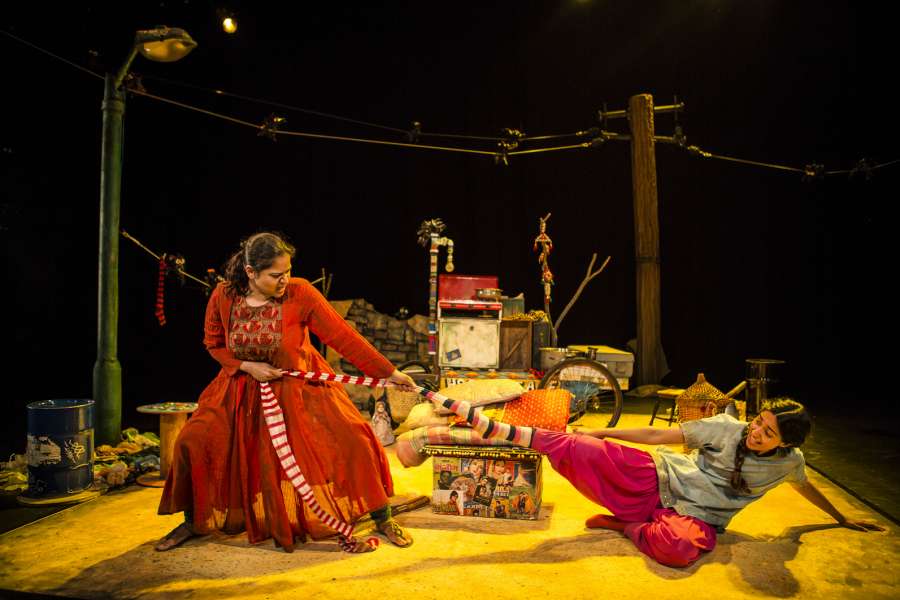 21 Oct                         Mulberry and Bigland Green Centre, London
Cannon St Rd, Whitechapel, London E1 2LG
11.00 and 2.30, prices TBC
Tickets on sale soon at http://mbgc.co.uk/
22 Oct                         Cambridge Junction
Clifton Way, Cambridge, CB1 7GX
11.30 and 2.30, £10/£6
www.junction.co.uk | 01223 511511
Performances below are part of the Big Imaginations Festival
25 Oct                         Touchstones, Rochdale
The Esplanade, Rochdale OL16 1AQ
2pm, free
https://link4life.org/ | 0300 303 8633
26 Oct                         Burnley Youth Theatre
Queen's Park Rd, Burnley BB10 3LB
10.00 and 1.00, £8/£4
http://burnleyyouththeatre.org | 01282 458655
27 Oct                         Unity Theatre, Liverpool
1 Hope Place, Liverpool L1 9BG
2.30, £8/£6
www.unitytheatreliverpool.co.uk | 0844 8732888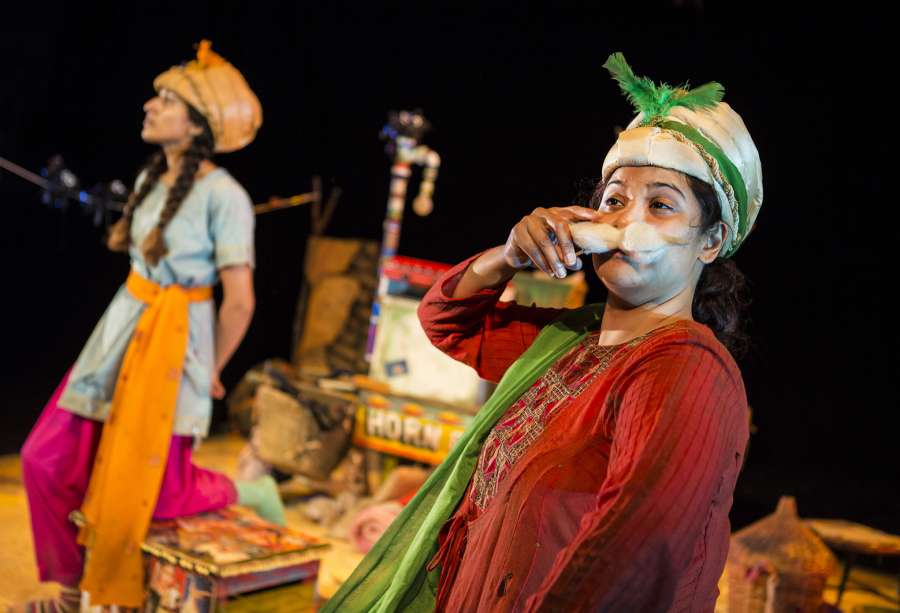 28 Oct                         Spot On, Lancashire: Kingsfold Library, Penwortham
HawksburyDr, Penwortham, Preston PR1 9EJ
3.00, £6/£4
To book drop into the library or email Kingsfold.library@lancashire.gov.uk
30 Oct                         The Astley Cheetham Gallery, Stalybridge
Trinity St, Stalybridge SK15 2BN
11.30 and 2.00, £3
http://www.tameside.gov.uk/theatre
31 Oct                         Theatre Delicatessen, Sheffield
202 Eyre Street, Sheffield S1 4QZ
11.00 and 2.00, prices TBC
www.theatredelicatessen.co.uk | 0114 278 6500
1 Nov                          The Dukes, Lancaster
Moor Lane, Lancaster LA1 1QE
11 and 1.30, £6.80
www.dukes-lancaster.org | 01524 598500
2 Nov                          The Bureau, Blackburn
25 Victoria St, Blackburn BB1 6DW
2.00, £7/£5
bureaublackburn.co.uk | To book call Kerris on 07845 964802 or email kerris@bureaublackburn.co.uk
3 Nov                          CRTA: Tarvin Community Centre, Cheshire
Meadow Cl, Tarvin, Chester CH3 8LY
6.00, £6/£4
www.tarvincommunitycentre.org | 01829 741962
4 Nov                          Z-arts, Manchester
335 Stretford Road, Hulme M15 5ZA
11.00 and 2.30, £8/£6
www.z-arts.org | 0161 2326089
5 Nov                          The Boo, Rossendale
Bacup Road, Waterfoot, Rossendale, Lancashire BB4 7HB
3pm
www.horseandbamboo.org | 01706 220241