Advertisement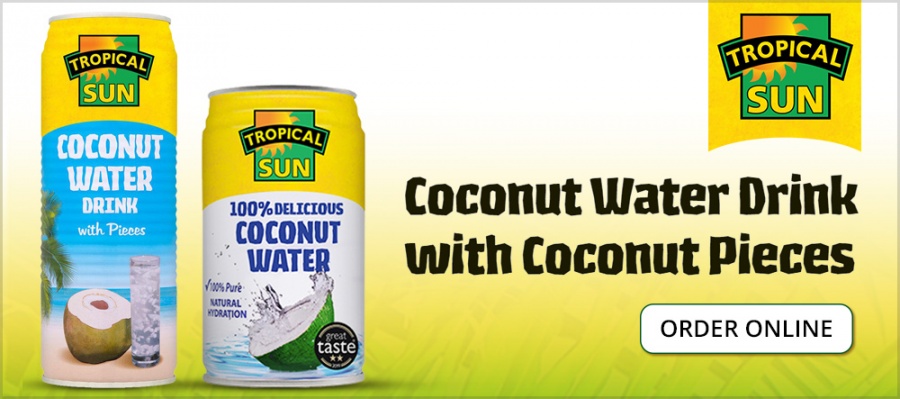 Kavita Shyam meets the rising star of British politics – Lakshmi Kaul.  She has donned many hats in her career, the founder and executive member- Kashmiri Pandits Cultural Society, spearheads Spic Macay UK, and works at the office of Bob Blackmen, MP of Harrow East. Tracing her lineage to Kashmir, she has been working with the Kashmiri diaspora and many other units spreading awareness of their heritage and roots, thus creating awareness in the British parliament and local public alike. We chat up with the fearless lady on her journey so far, how she has made a difference to her connection with Kashmir, her work-personal life balance and much more…
1 Your oldest memories of Kashmir?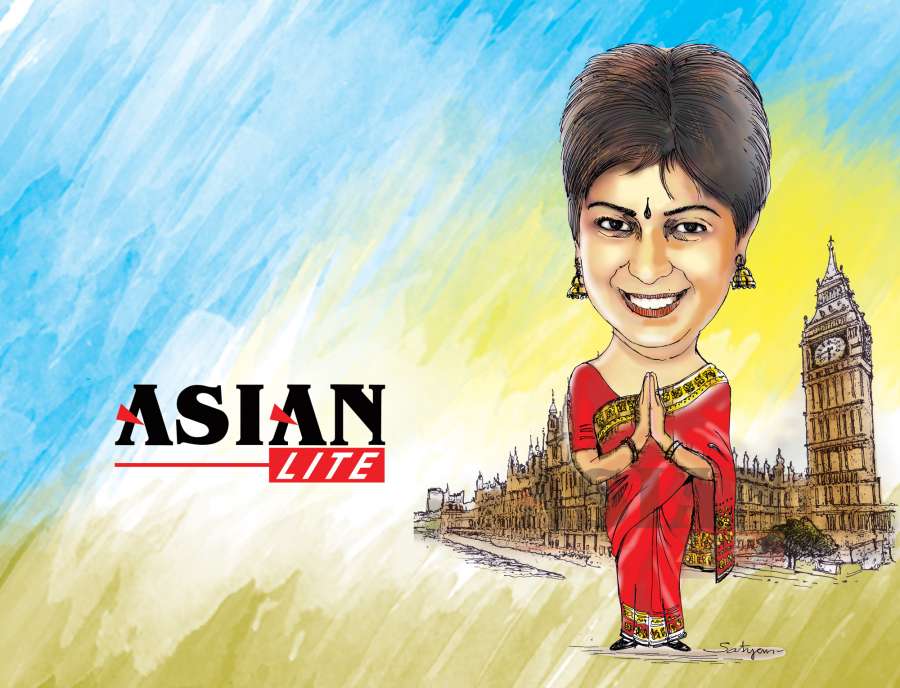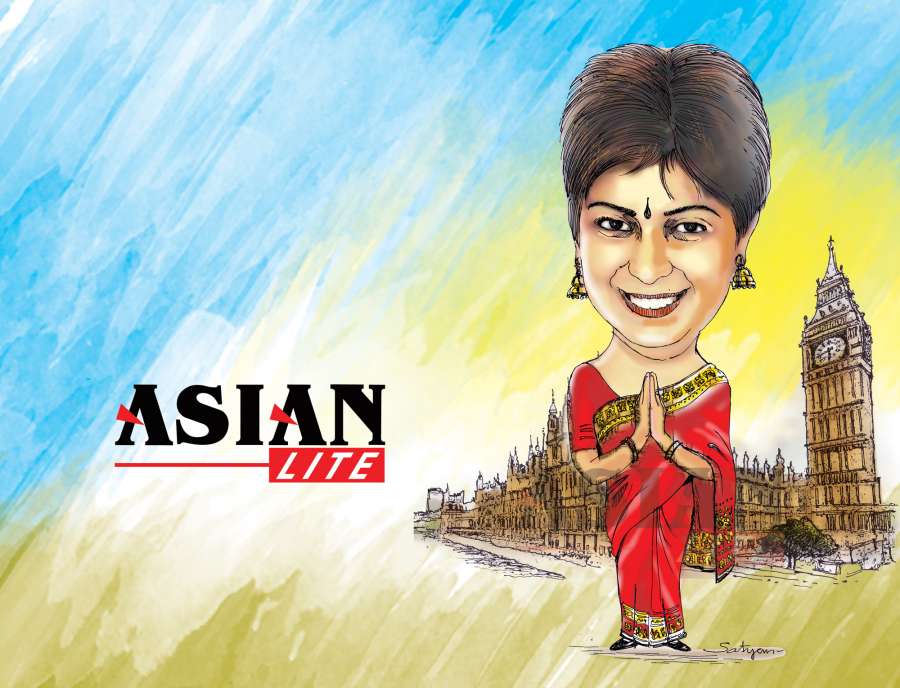 I was around 9 years old when my father was posted to Srinagar in Jammu & Kashmir. This was the year 1988 and my first time living in Kashmir. I hated it. I had no friends. Did not enjoy schooling. Years later now I realise this was the beginning of the insurgency in the state that led to the forced exodus of my entire community. I noticed that the two young boys who worked for our landlords suddenly disappeared for a few months. They were our only company in and around the house – once they returned they had changed! They hardly smiled or interacted with us and did not play even; just kept to themselves. This memory of Kashmir will never ever leave me.
2) What inspired you to choose this line & continues to motivate, influence you?   
I did my Bachelors' in Journalism and my Masters' in Human Rights. I have always been a campaigner, an activist espousing various causes around identity, language and individuality. Perhaps my own family history encouraged and inspired me to a large extent. My late grandfather, who I never really met was a philanthropist and did a lot for others. Hearing about him inspired me and led me to define a greater purpose to my being.
Any obstacles or challenges in this journey?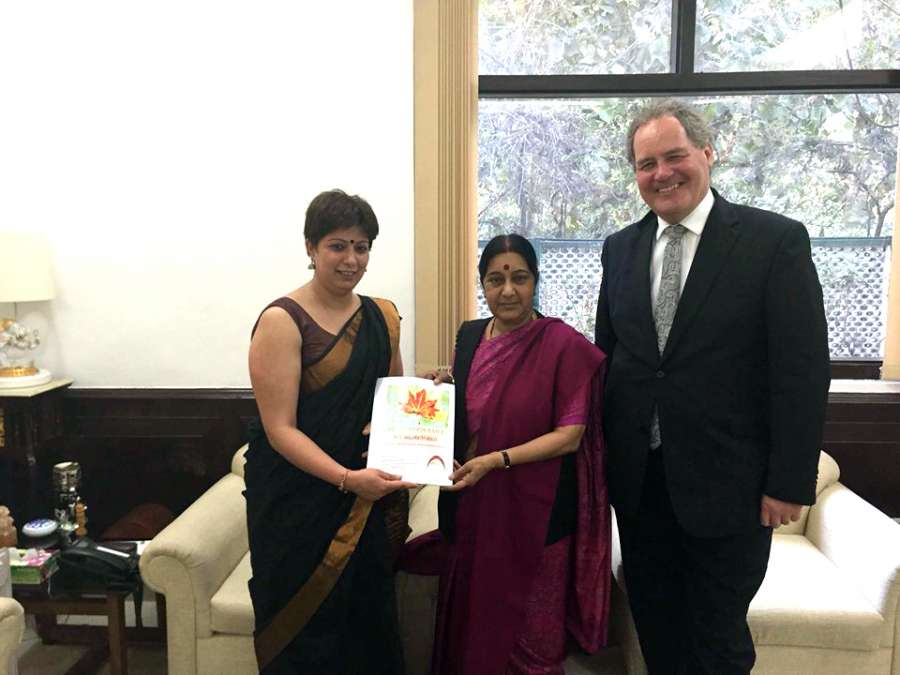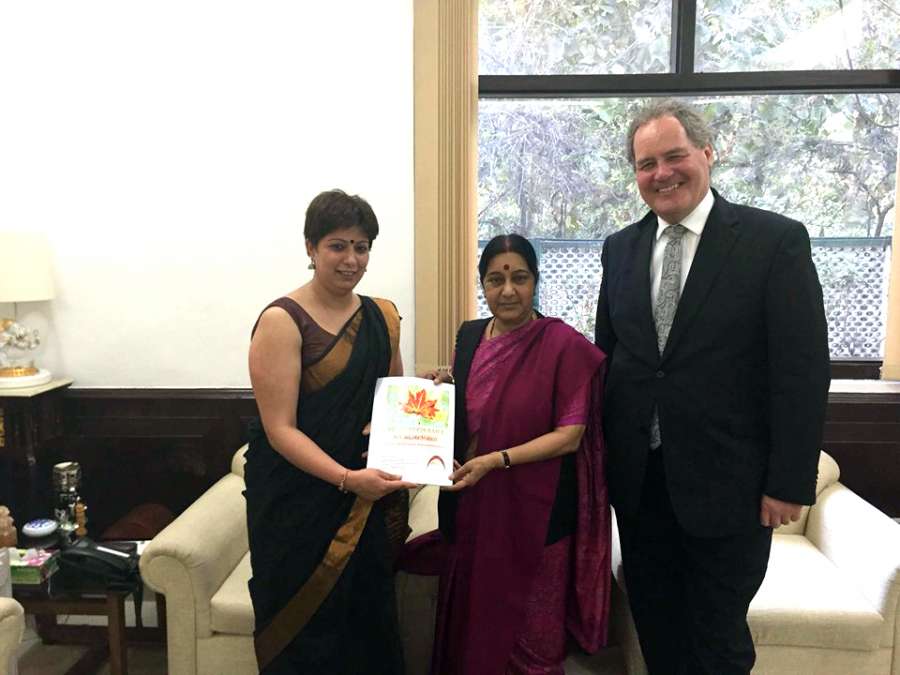 There have been plenty of challenges in my journey thus far – most have been battles of perception; intrinsic and external. However, I have always viewed these obstacles and challenges as opportunities and ensured I take these head on to overcome them. Often I have emerged successful and gone beyond the obvious. Once we look at the bigger picture and keep the bigger goal in sight, I realised the journey becomes enjoyable – with or without obstacles.
If you had the capacity and the opportunity, what would you change in the country?
The United Kingdom is a great Nation. I always believe that there is enough work but not enough people to do it. If and only if each of us did our jobs well, with all honesty the Nation will flourish and do so well. If each of us harboured an ambition to stand on our own two feet without burdening the country, we would be even more enterprising and take the country to greater heights of success.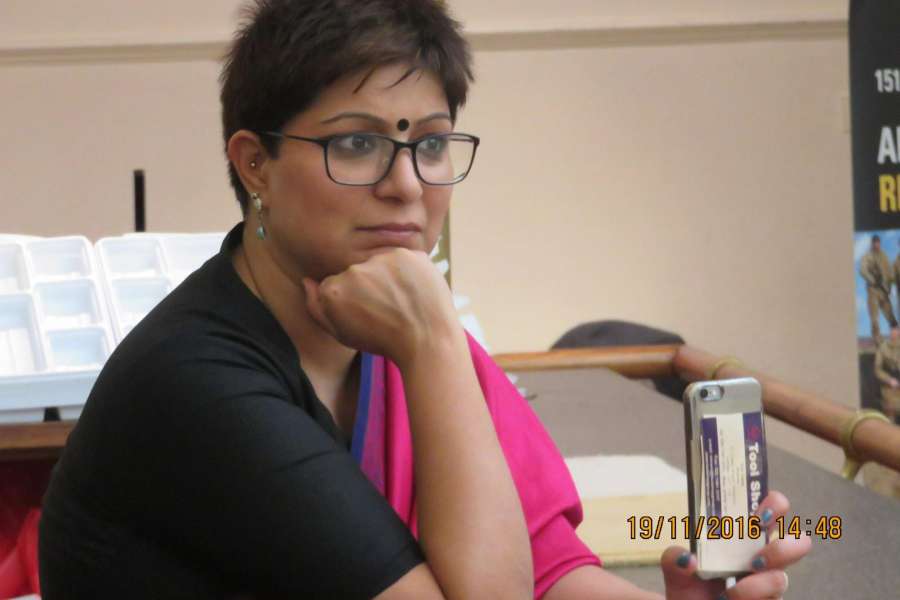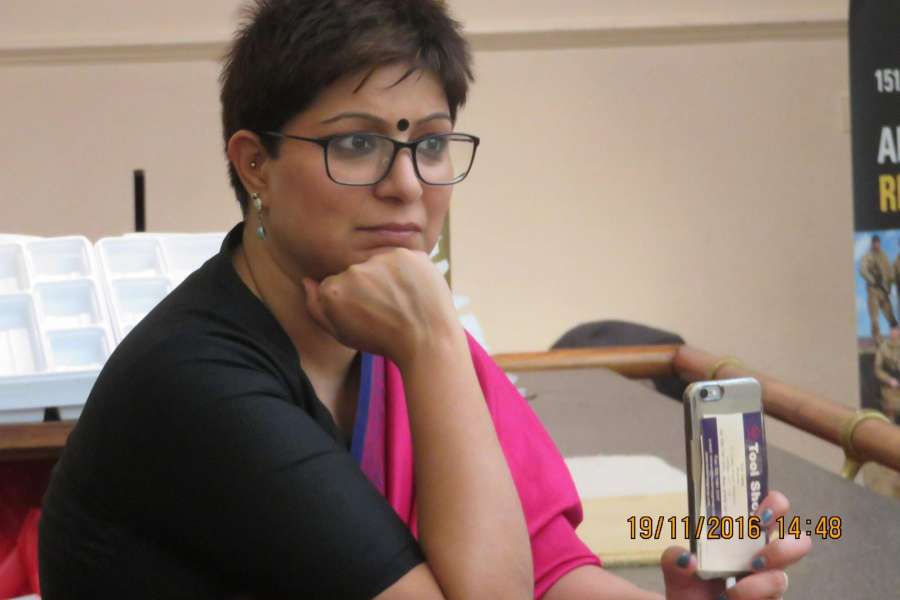 As a British Indian, my responsibility and love is to both my Nation of birth and of vocation. I love India as it is there that I built myself – my education, upbringing and my value system. India is another great Nation and is on a glorious path to success under the strong leadership of Prime Minister Modi. The only thing that is needed to change in India is the attitude of individuals and strong sense of National pride among those who only find reasons to criticise the country, its people and its leadership.
Your thoughts on Kashmiri Pandit current situation and what can be done to improve it? Suggestions on resettling Kashmiri Pandits?
Well! What can I say? Everyone has had something or the other to say about the 'plight of Kashmiri Pandits' – we have turned into an issue that people raise to keep the Kashmir pot boiling. There are many layers of issues associated with what has happened to the Kashmiri Pandits and what is continuing to happen to us. Only a week back, my husband's family home was burnt to ashes by miscreants – this isn't the first house that was burnt! This has been ongoing for 27 years now.
There are terrorists operating in Kashmir – they are certainly not there to enjoy the scenery? There is a continuous infiltration of terrorists from Pakistan to India across the border; the villages on the border remain paralysed in fear and terrorist activity most times. One visit to the valley shows you the disparity in lifestyles – there is traffic jam because of the high number of cars, you see a row of beautiful houses and yet the few homes of Kashmiri Pandits are continued to be reduced to ashes?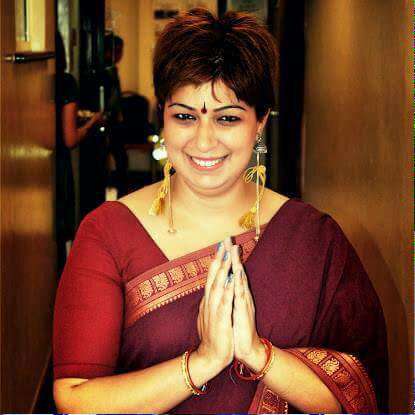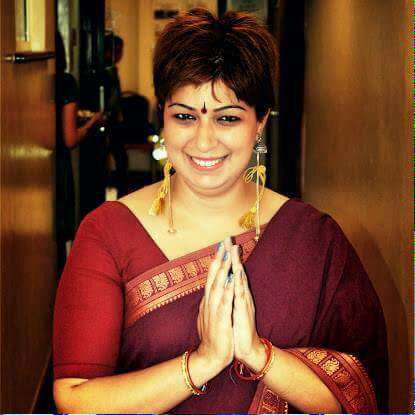 As a Kashmiri Pandit, I would like to see the murderers of my predecessors punished and not glorified. I would also like to see the right of return with dignity become a reality in absence of fear for life. The state of Jammu & Kashmir is unique as it is the very epitome of diversity and harmony – many different languages, cultures and communities across faith and region live in the state in perfect harmony. It is only a handful who are trying to create a highly divisive environment of hatred. The slogan – "Die, Convert or leave" that was shouted out all night to uproot the Kashmiri Hindus still continue in various forms. This has got to stop and true Kashmiriyat upheld.
There are in my own personal experience so many locals who want peace, prosperity, progress and participate in the democratic ways of India, proud of the crowning glory of India – Jammu & Kashmir – this ought to be nurtured and protected.
Your thoughts on- why dwell on the past when the future awaits us, with regards to Kashmir?
The future isn't without prosperity and peace in Jammu & Kashmir. Ladakh and Jammu become the silent sufferers of the atrocities that take place in parts of Kashmir. The world politics is defined by the very simple understanding of the Kashmir issue. There are continued efforts to build a better future for Jammu & Kashmir, however the skewed narrative projected by media and individuals kills the very attempt to do so. When speaking of J&K why only refer to Kashmir? In speaking of J&K, why only refer to Jammu or Ladakh in isolation? J&K is a victim of this game of perception – locally, Nationally and Internationally. Until there is a sense of pride in every single person tracing their roots to J&K, until the country feels that their moral responsibility for J&K is not just in highlighting or fighting the terrorists' narrative but in encouraging growth, trade and in socio-economic growth of the state and its people, the discussion of future remains only a story book chapter.
Things you want to do for the Kashmiri Pandits in Britain?
In my lifetime, I would like to see the perception of Jammu & Kashmir change. This change in perception will give the Kashmiri Pandits the confidence, strength and support to fight for their lost homes and will build the lobby to seek justice.
In an effort to build our own lives, we have stopped believing in ourselves as a community. This, I would endeavour to change and build a strong sense of pride and confidence in our identity.
One thing about being in the political arena that not many people know? Also the best part about your profession?
That it is first and foremost public & community service. This isn't just a job but a commitment of a lifetime to bring about change. Both the parliament and the constituency remain my seat of learning and I thoroughly enjoy my work assisting my boss as he carries out his responsibility as a Parliamentarian with utmost sincerity.
Your journey so far in the industry and the best thing about being in Britain?

I have only just started and in this short span, I have realised that to sit silently and watch the world go by isn't definitely helpful or my choice. Often in speaking up and in enjoying the freedom of speech, we forget that freedom precedes responsibility. Politicians shoulder a huge responsibility as they battle day after day policies, decisions to change the way the country will be governed and aspects of our day to day lives.
The best thing about being British is the strong friendship and relationship it enjoys with the world. London is a melting pot of world cultures and is a great place for understanding diversity and harmony. I am proud to be in a great Nation that respects and nurtures hard work, aspiration and ambition. My skin colour, gender or any other factor does not come in the way of my professional or personal aspirations.
What are your proudest achievements?
One of my recent achievements was the Jammu Kashmir Festival that was the first time ever the people of UK and the world saw J&K in a positive light. It took me nearly a year and a half to plan, conceptualise and implement this. The Festival has begun the journey I set off on a few years back to change perception – of the people tracing their roots to J&K and of others who have only heard negative stories in Media about 'Kashmir'.
How often do you visit India, kith n kin back there? Life in India vs London, your thoughts?
I try to visit India atleast once or twice each year. However, this year was an exception and I have already been 4-5 times to be able to work out the logistics and preparation of the Jammu Kashmir Festival. My work for my community takes precedence over family often and I am fortunate to have a family who understand my love for community and support me wholeheartedly.
I do not ever get enough time with my family back in India but do try to spend quality time with them when I manage to.
I enjoyed my life in India and kept myself busy culturally, professionally and socially. The same has continued in the UK. I feel that in the UK it is often easier to devote time for your own hobbies and family as compared to India.
A piece of advice you got from someone that you really treasure?
These lines have inspired me and given me the strength to carry on: "Our deepest fear is not that we are inadequate. Our deepest fear is that we are powerful beyond measure. It is our light, not our darkness that frightens us. We ask ourselves, Who am I to be brilliant, gorgeous, talented, fabulous? Actually, who are you not to be?"
Your take on women empowerment and gender equality.
We live in racy times that are victims of jargons. Empowerment for me comes with compassion and respect. I believe in the equality of opportunity and meritocracy. For me a woman is empowered by way of her being – we often forget what we are capable of and hide behind the many roles and responsibilities we all fulfil in our daily lives. Men are not our enemies or competition. The real enemy is our attitude and that of others towards us that we refuse to stand up to. An empowered individual does not need to look different or shout out slogans at the drop of a hat. An empowered individual carries out day to day living with utmost responsibility, respect and compassion for their environment; both physical and spiritual and is not insecure.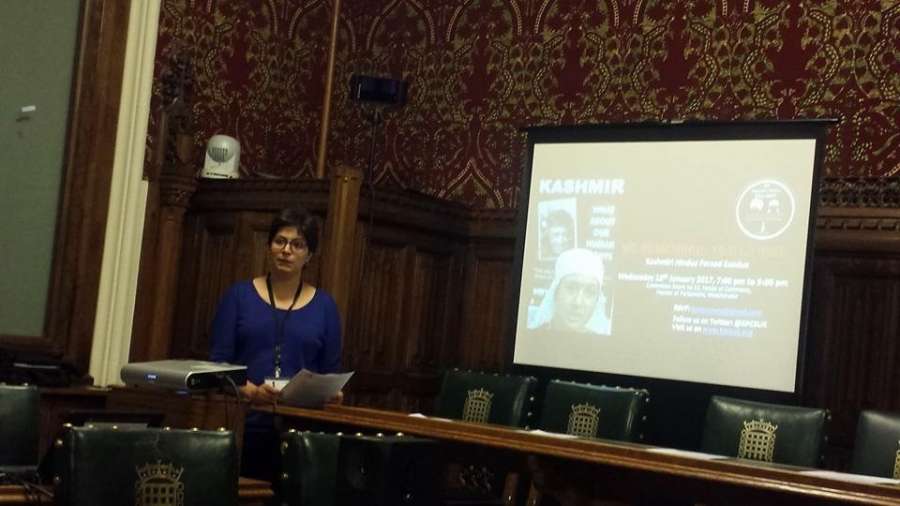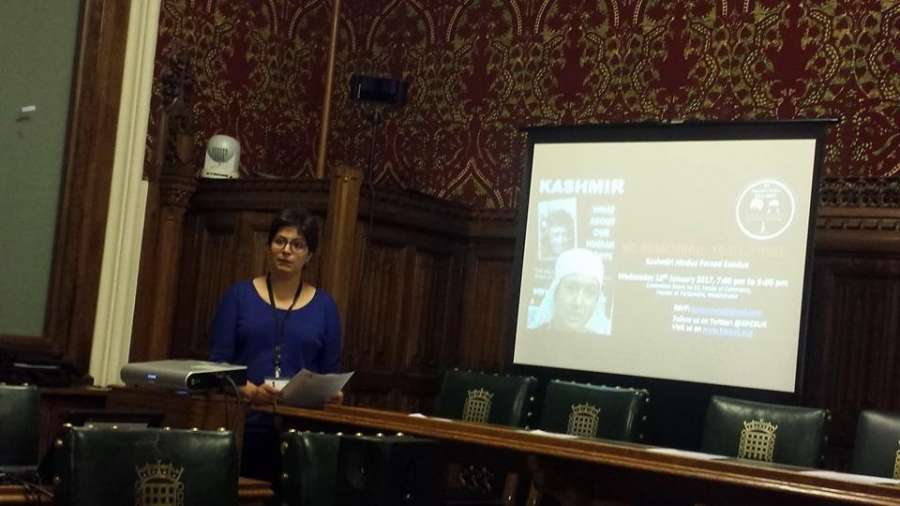 How do you manage your kids and successfully be a career woman? What's the secret behind your success and mantra to being a high achiever work life and well rounded family life?
My husband and my daughter both are my pillars of strength. The mechanism that together Vinod (my husband) and I have built including Suparna, our lovely childminder, the school, my employers and our families back in India provide an almost effortless system to managing day to day family life even when I am busy fulfilling my responsibility as a community activist and campaigner. The love and support of a strong community of friends forms the value system and environment that families and extended families provide to young children.
A typical day in your life looks like?
Uncertain J It is difficult to define a typical day in my life as every day is different and enjoys its set of challenges.
How do you enjoy your time when not working?
When not working, I like to spend time with my family, especially my daughter listening to her many stories and plans. I also love meeting people and going out with friends.
Future plans, goals and dreams? What's next in line!
Currently busy focussing on the present, taking one step at a time and doing my best but do continue to watch this space…
What is your message for aspiring youngsters who would like to mirror a successful career path, such as yours?
The young people today are way more enterprising, aspirational and know exactly what they want from life. I would only urge them to be strongly rooted in their cultural identity and be proud ambassadors of it while pursuing their many interests and ambitions.
Lastly, how do you keep yourself so fit, radiant and cheery?
Ha ha! I must admit that I am certainly not very fit or healthy. I would certainly like to follow a more disciplined lifestyle especially in terms of food and exercise. I love what I do and do what I love so I guess it keeps me upbeat and optimistic most times!
Short takes-
Favourite restaurant for a working lunch?
Café Concerto, Whitehall
A seat on tube at rush hour or being at the front of the queue at Starbucks?
Certainly a seat in the Tube! J
Favorite meal & drink?
Simple home cooked food and masala chai!
Favorite holiday place?
Anywhere in India! Still so much to see. Enjoyed being in Venice too.
If not an MP/activist, you'd best be….?
A poetess or a writer.
Favorite app you use?
Google Maps, Facebook, Twitter
If you could invite three people, living or dead, to dinner, who would they be?
My maternal grandfather and my paternal grandparents all of who are no more.
The last line of your autobiography will read…?
To be continued….