British High Commissioner launches third GREAT Debate competition….reports Asian Lite News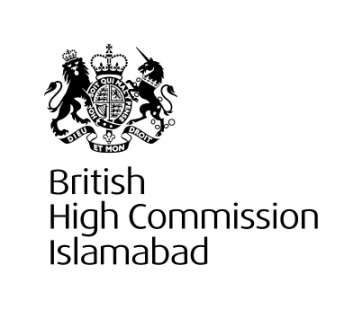 The British High Commissioner Thomas Drew CMG announced the launch of the GREAT Debate competition at the British High Commission in Islamabad.
The GREAT Debate 2017 is the third annual edition of the competition that gives students from across Pakistan a platform to participate in debates, interact with other students from different universities and hone their skills in research, analytical thinking and public speaking.
"We are delighted to present the third GREAT Debate competition. I am looking forward to seeing the top student debaters from across Pakistan engage in a healthy competition," said the British High Commissioner Thomas Drew.
"The GREAT Debate 2017 edition is an important part of our 70th Anniversary celebrations of UK-Pakistan relations and this year's topics complement the theme of the Commonwealth Summit in 2018," he added.
"The competition was an incredible experience to be a part of. The scholarship money eased the burden of my tuition. However, it was the relationships I built with the other competitors that were priceless. I wish the competitors of this year's competition all the best," said Taha Ahmed, the winner of last year's GREAT Debate.
The first semi-final of the GREAT Debate occurred in the University of Gujrat where debaters competed for a place in the final. After a competitive round of debates Umer Waqas Ahmed and Mahum Shoaib were judged to be the winner and runner-up respectively.
The GREAT Debate is a debating competition for university students. There will be seven semi-finals – in seven different cities (Islamabad, Lahore, Karachi, Peshawar, Gujarat, Faisalabad and Mirpur) involving students from over 50 leading universities across Pakistan – and the winner and runner-up of each semi-final will compete in the final in Islamabad.
Winners and runner-ups from the semi-finals will be given one year British Council digital library memberships. The winner and runner-up of the overall competition will receive a scholarship reward to contribute towards their tuition fees.
Throughout the year, the British High Commission, in collaboration with the Pakistan High Commission in London, is organising several events and activities to mark 70 years of UK and Pakistan's relations.