Consul General of India Dr Aman Puri visited the University of Birmingham to learn more about the University's work and its plans for engaging with partners in India as India marks 70 years of independence….reports Asian Lite News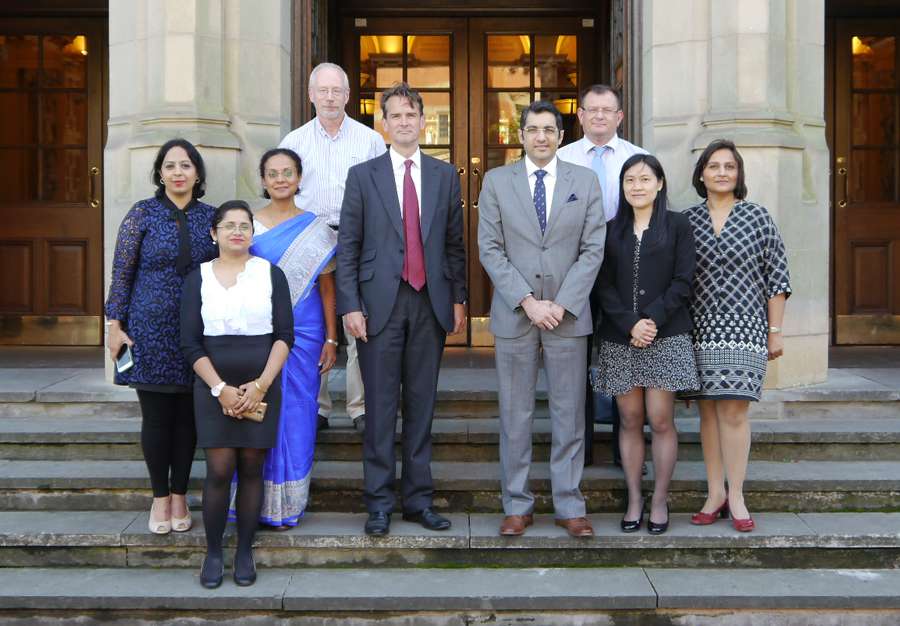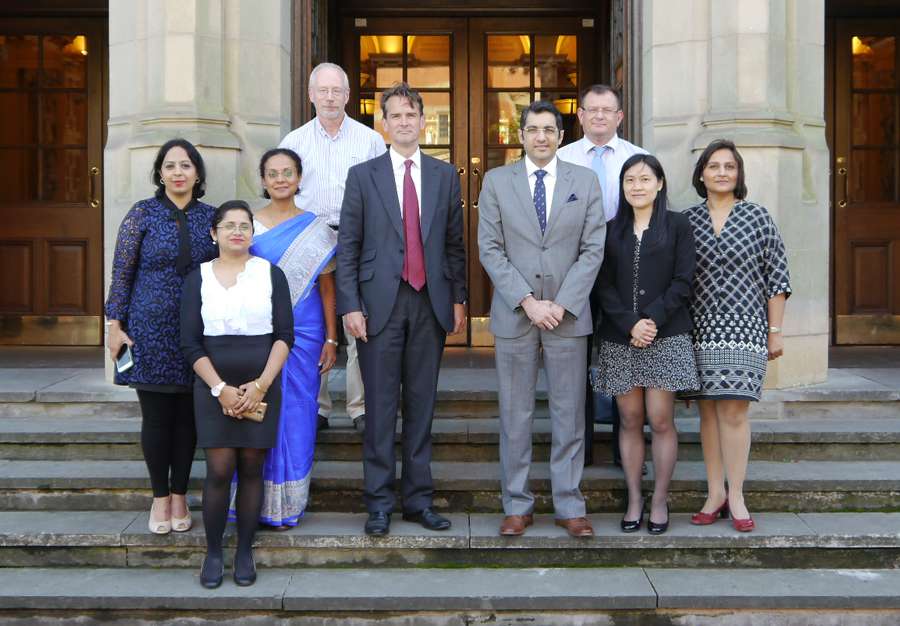 Dr Aman Puri met a number of senior figures at the University and learned more about the University's current activity and future ambitions in India – just days after the Consulate hosted a special event to celebrate the 70th anniversary of India's independence at Birmingham Town Hall.
University of Birmingham Pro-Vice-Chancellor (International) Professor Robin Mason greeted Dr Puri, Introducing him to a range of colleagues who briefed the Consul General on the University's links with India in areas of research such as biosciences, cancer and genomic sciences, and sport and exercise sciences.
Dr Puri then toured the University's Edgbaston campus, visiting the Bramall Music Building, Lapworth Museum and Barber Institute of Fine Arts
Professor Robin Mason said: "I am delighted to welcome our distinguished guest to the University of Birmingham and show Dr Puri the strength and depth of our links with India, as this vibrant and dynamic country marks 70 years of independence.
"We are proud to work with our many Indian partners to find common solutions to our shared problems. We have a long history of engagement in India. We welcomed our first Indian student in 1909; since then, the University has provided education to around 2,000 outstanding Indian alumni. Our collaborations with Indian partners mean that we can draw upon both Indian and British expertise to benefit peoples in both countries, and across the world."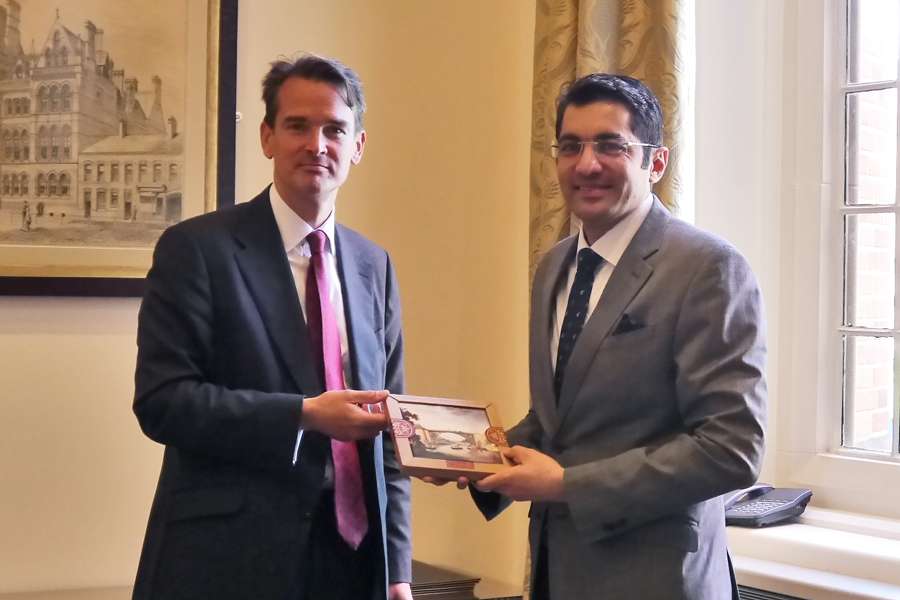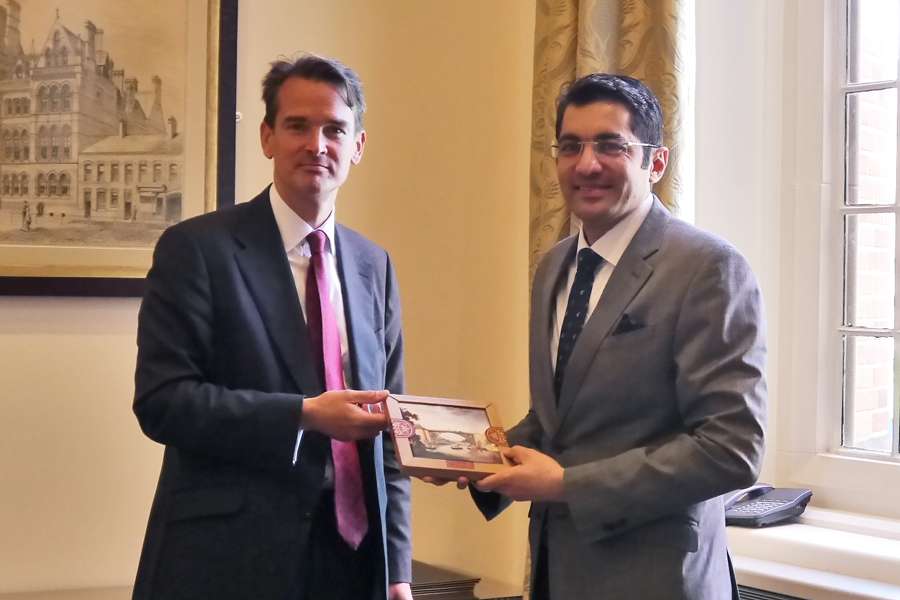 As well as meeting Professor Mason,  Dr Puri also met Dr Peter Lund, from the School of Biosciences, Dr Sudha Sundar, from the School of Cancer and Genomic Sciences and Dr Martin Toms, from the School of Sport and Exercise Sciences.
"I am delighted to discuss the scope of further collaboration between the University of Birmingham and its counterpart institutions in India. I am also very pleased to visit this esteemed institution, which is one of the UK's leading global universities", Dr Puri said.
"The Consulate General of India celebrated the 70th Anniversary of India's Independence at Birmingham Town Hall. We were extremely delighted to have Professor Robin Mason with us as one of our distinguished speakers on this occasion.
"The University of Birmingham has already been collaborating with various academic institutions of India and we look forward to working closely with the University. I am also grateful to the University's Chancellor Lord Bilimoria of Chelsea for his support. We feel certain that the level of bilateral co-operation between the University of Birmingham and Indian institutions will increase substantially", he added.
Dr. Aman Puri assumed charge as Consul General of India, Birmingham in February, 2017. He has been a member of the Indian Foreign Service since 2003 and served at the Indian Mission to the European Union, Belgium and Luxembourg, based at Brussels, from 2005-08.
Most recently, he was Director in the Multi-lateral Economic Relations Division, followed by the Northern Division of the Ministry of External Affairs, which deals with India's relations with Nepal and Bhutan.