The dissidence against Prime Minister Theresa May's Brexit strategy gather momentum as senior Conservatives Lord Heseltine and former chancellor Ken Clarke openly condemned the move….writes Kaliph Anaz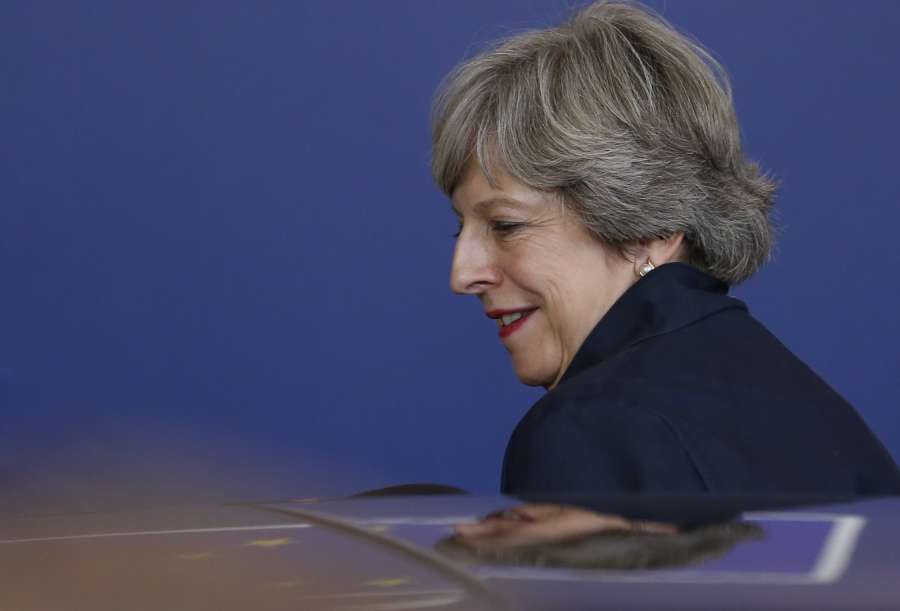 Former chancellor Mr Clarke said that he would 'love to reverse the referendum if I thought we could." Meanwhile, Lord Heseltine, former deputy prime minister, said Brexit could be more damaging to the country than a Corbyn government.
The Tory grandee said leaving the EU could have a worse long-term effect than Labour taking power.
Lord Heseltine warned he would try his best to stop Brexit by 'any means' at hand – whether it be a second referendum or a vote in the Lords.
And the former deputy PM said many pro-Remain Tories were considering leaving the party as Mrs May's insistence on driving through Brexit made them question their loyalty to the 'tribe'.
Lord Heseltine said Labour would have a negative effect on the UK – but Brexit would be worse.
Asked what would happen under five years of a Corbyn government, he said: 'Well, we have survived Labour governments before.
'Their damage tends to be short-term and capable of rectification. Brexit is not short-term and is not easily capable of rectification.
There will be those who question whether the short-term pain justifies the avoidance of long-term disaster.'
Lord Heseltine also claimed Brexit would become 'more unpopular as people realise what it's all about'.
"If you look at the polls there is probably a bigger majority against Brexit than the referendum secured but that, I think, will continue to happen," he told the Limehouse podcast.
"I think a second referendum would be a vehicle for ending Brexit, but personally I would rather Parliament to do it – either if this present parliament became hostile or because in an election the issue was rethought and a subsequent parliament did it. My preoccupation is ending Brexit."
Meanwhile, the Bow Group, the oldest conservative think tank, condemned Lord Heseltine's statement and call for his expulsion from the party.
"His indifference towards hard working new Conservative MPs who have won marginal seats against all odds at the last election, especially in Scotland, is breathtaking. His lack of respect and loyalty towards the Conservative Party is deeply regrettable," said   Daniel Kawczynski MP, Bow Group Parliamentary Board Member.
"The Brexit negotiations cannot be lead by a Conservative Government that allows outright sabotage to go unaddressed within its own ranks," said Cllr Ben Harris-Quinney, Chairman, The Bow Group. "There should absolutely be room for Conservative politicians to disagree with the Government's approach to Brexit, but for a member to be invested in bringing a Corbyn lead government into power in order to ignore the democratic will of the people in voting for Brexit cannot be tolerated by any party or government who wishes to be taken seriously and maintain parliamentary discipline."
"Heseltine has made clear it is his aim to prevent Brexit at all costs, including the sabotage of his own Party and nation, the Conservative Party must therefore withdraw the whip and end the inevitable continuation of his sniping from inside the tent.
"Michael Heseltine is best known for bringing down the Thatcher Government, his career is a litanty of traiterous and self-serving practices, that he is able to continue to do such things in senility only draws attention to the weakness of the Government and embarasses it at home and abroad."