SEVA Trust UK coordinated a historic event in Bedford involving Indian language schools and diverse communities to mark Birth Anniversary of of Guru Gobind Singh….reports Asian Lite News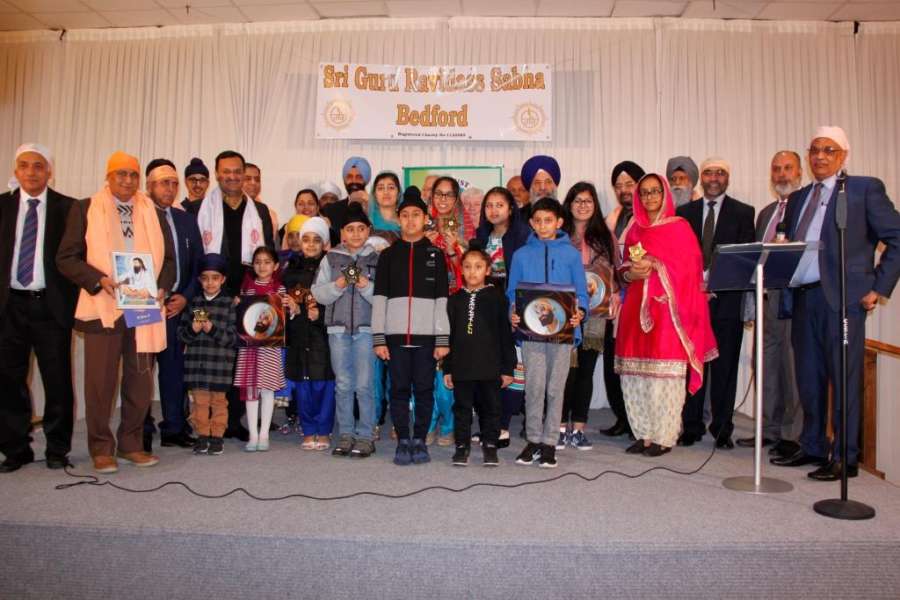 Bedford based international charity SEVA Trust UK and Sri Guru Ravidaas Sabha Bedford jointly organised a historic community and educational event.
The event was held at Guru Ravidaas Community Hall, supported by Sikh, Ravidassia and all Indian communities of Bedfordshire and attended by over 300 people.
Over 50 children from all 5 Punjabi language schools of the town took part in Essay writing & painting competition on the life & teachings of Guru Gobind Singh who was the 10th Guru of Sikhs.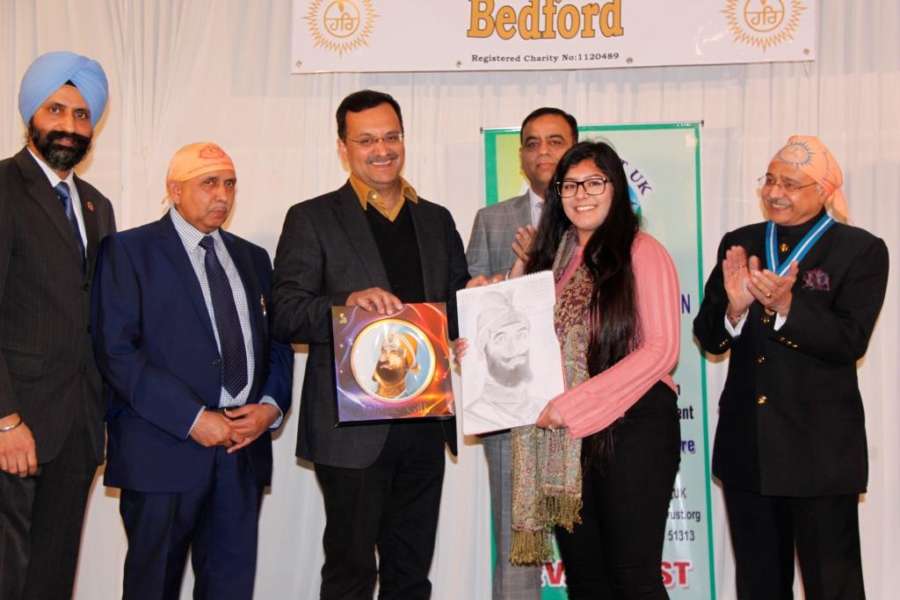 Deputy High Commissioner of India Mr Dinesh Patnaik, MP for Bedford Mr Mohammad, Mr. Vinod Tailor- High Sheriff of Bedfordshire, Cllr Sue Oliver – Labour leader on Bedford Borough Council, Mr. Lloyds Danny- Deputy Lieutenant of Bedford, Mr Charan Sekhon, Chairman of SEVA Trust UK, Mr. Jaswinder Kumar- President of Sri Guru Ravidaas Sabha, Mr. Gordon Beeden – Chair Bedford hospitals charity, Cllr Mohammad Nawaz, Mr Satnam S Galsin of SEVA Trust UK, Mr Malkiat S Sembhi – President Ramgarhia Sikh Society, Mr Darshan S Garcha – President Guru Nanak Gurdwara as well as many other senior leaders of Bedford Temples and many Punjabi language school teachers were among the guests who were given very warm welcome by the President  of Guru Ravidaas Sabha Mr Jaswainder Kumar and his team.
MP Yasin said that this is Bedford's true strength, diverse communities living in peace, harmony and celebrating historic days together. He said Guru Gobind Singh gave a universal message of peace and fought for justice for all not just the Sikhs.
It was the first ever visit by Deputy High Commissioner of India who said was touched by the level of involvement by all communities who were united to celebrate Birth Anniversary of 10th Guru. He spoke of the pride that Guru Gobind Singh ji's life invokes among all Indians irrespective of their region, religion or generation. He said he really enjoyed visiting the historic town.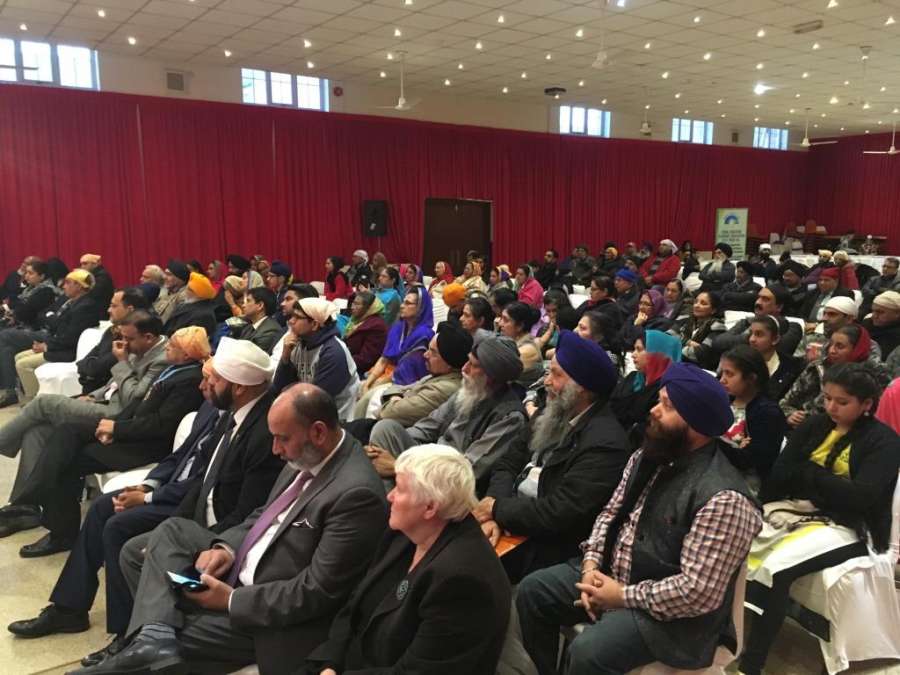 SEVA Trust UK chairman Charan Sekhon thanked all for helping to raise awareness of Guru's true life and his universal teachings. He said SEVA Trust UK is a fully registered charity in the UK and India is working very hard to support and harness the young tenant and better integration. The charity is also working in India with underprivileged students to help in meeting their education needs and they are planning to launch new environmental projects for rural communities in North India.
Winning children and all participants received special prizes. One of Bedford's most experienced Punjabi teachers Mrs Devinder Gabri received special recognition award  for her 30 years services in teaching along with lead teachers of all schools who received awards for their community serveries.
Indian food  and colourful snack corner added extra spice to the event.