US President Donald Trump on Friday said he has authorized to double the tariffs on steel and aluminum products from Turkey to 50 per cent and 20 per cent, respectively…reports Asian Lite News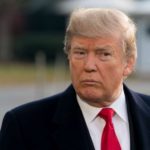 Tensions ramped up between the two countries over the detention of an American pastor by Turkey. Trump tweeted on Friday that the US-Turkey ties "are not good at this time!"
Trump added that the Turkish currency Lira "slides rapidly downward against our very strong Dollar!"
The Turkish lira has fallen more than 10 per cent since last week when the US slapped sanctions on two Turkish ministers. Early on Friday, the currency hit an all-time low of 6.30 against the US dollar.
Turkey and the US are currently experiencing rocky relations after the US imposed sanctions last Wednesday on two Turkish ministers over the continued detention of US pastor Andrew Brunson, who faces terrorism charges and up to 35 years in prison if found guilty.
Brunson was indicted for allegedly having links with the outlawed Kurdistan Workers' Party and Fethullah Gulen, an exiled Turkish preacher who has allegedly masterminded the failed coup attempt in 2016 to topple Erdogan.
A Turkish court has agreed to move Brunson from prison to house arrest over health concerns, but it still does not allow him to return to the US.
As a result of the US sanctions, any property or interest in property of both Turkish ministers within US jurisdiction is blocked, and US persons are generally prohibited from engaging in transactions with them.
In response, the Turkish Foreign Ministry vowed to "retaliate" against US "aggression" over the case of Brunson "without any delay," and called on Washington to reverse its decision.
Last Friday, Turkish Foreign Minister Mevlut Cavusoglu and his US counterpart Mike Pompeo met in Singapore on the sidelines of the Association of Southeast Asian Nations foreign ministers' meeting. Ankara and Washington agreed to work together to resolve problems between them, Cavusoglu said after the meeting.
The two sides seemed to have failed to resolve the deadlock though bilateral talks in Washington earlier this week during the visit of a Turkish delegation headed by Deputy Foreign Minister Sedat Onal and made up of officials from Turkey's justice, finance and foreign ministries.
US State Department spokesperson Heather Nauert said on Thursday that although the two sides "had wide-ranging meetings at the State Department and with other departments here in Washington," the US side "would define progress as Pastor Brunson being brought home".
"The progress that we want to be made is to have Pastor Brunson return home," she added.
Turkish President Recep Tayyip Erdogan on Thursday also dismissed concerns over the tumbling lira and called on his nation to "have no worries".
Turkish Treasury and Finance Ministry announced a "new economic model", aiming to stabilize their economic growth.
In March, the US had imposed tariffs of 25 per cent on steel and 10 per cent on aluminum for imports from a variety of countries. Turkey was reportedly the sixth largest steel importer to the US.
---