Men behind plot to kill British PM to appear in court ….reports Asian Lite News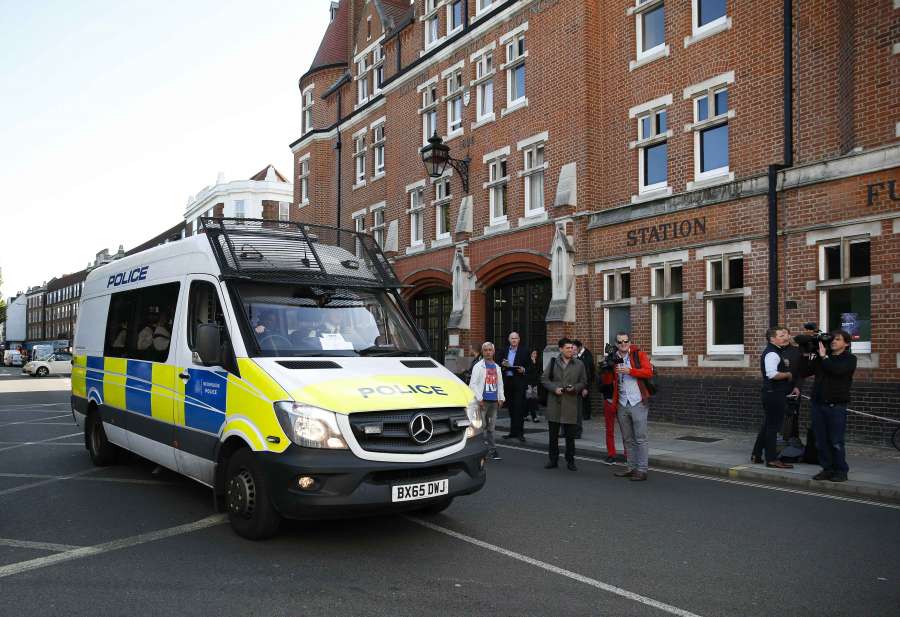 Two men who were arrested for allegedly plotting to kill British Prime Minister Theresa May will appear in a London court on Wednesday, media reported.
London's Metropolitan Police confirmed the arrest of the two men in an official statement without mentioning the intended victim of the plot, foiled by anti-terrorism police.
Police have named the two men as Naa'imur Zakariyah Rahman, 20, from north London, and Mohammed Aqib Imran, 21, from Birmingham, Xinhua reported.
The two men have been arrested on suspicion of plotting to kill the Prime Minister by using a bomb disguised as a bag to blow off the gates of Downing Street and then attack her with knives, the media reports said. Sky News and the Daily Telegraph are among the media outlets which reported the plot.
Both men are in police custody and will appear before Westminster Magistrates Court on Wednesday.
London Police said the two men were arrested by officers from the Met's Counter Terrorism Command on November 28 and charged on Tuesday night with the intention to commit acts of terrorism.
Police believe their plan was to detonate some sort of improvised explosive device (IED) at Downing Street and attack and kill the Prime Minister in the ensuing chaos, said Sky News.
So far, there have been no comments from 10 Downing Street.
The plot was revealed to the British cabinet on Tuesday by Andrew Parker, the head of the security service MI5, who also told ministers that security services had foiled nine terrorist attacks in Britain in the past year.
Addressing the cabinet, Parker reportedly said the Islamic State (IS) had been defeated in Syria and Iraq but was continuing to orchestrate attacks on Britain.
After the meeting, the Prime Minister's spokesman said: "The Prime Minister led thanks to the tireless work of staff at MI5 to combat the unprecedented terrorist threat."
"Cabinet ministers heard that while IS suffered major defeats in Iraq and Syria, this did not mean the threat is over. Rather it is spreading to new areas, including trying to encourage attacks in the UK and elsewhere via propaganda on social media," the spokesman also said.
Downing Street is heavily protected by fortified gates and armed police officers.