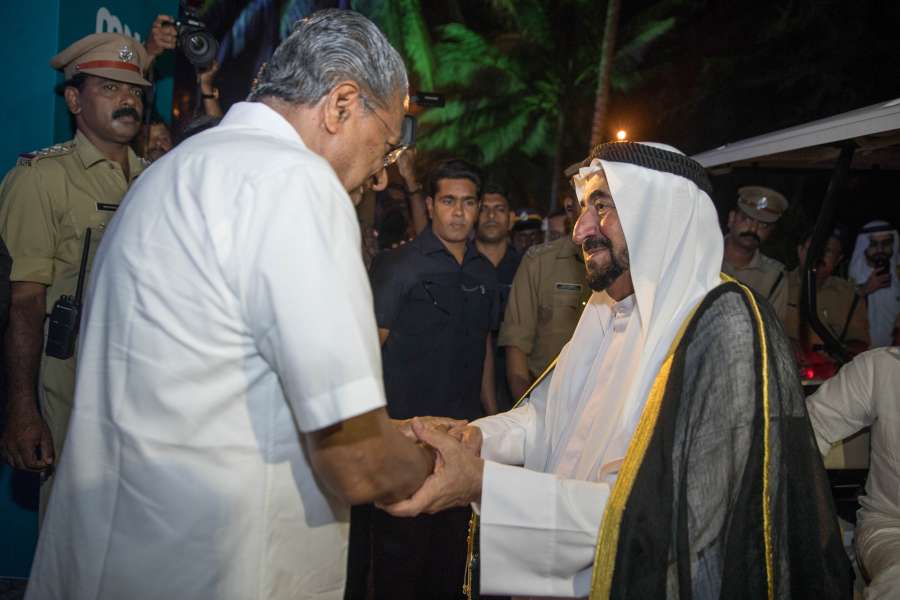 The support to flood victims in Kerala and its Chief Minister prove that Gulf states are Kerala's friends in need….writes Krishnan Nayar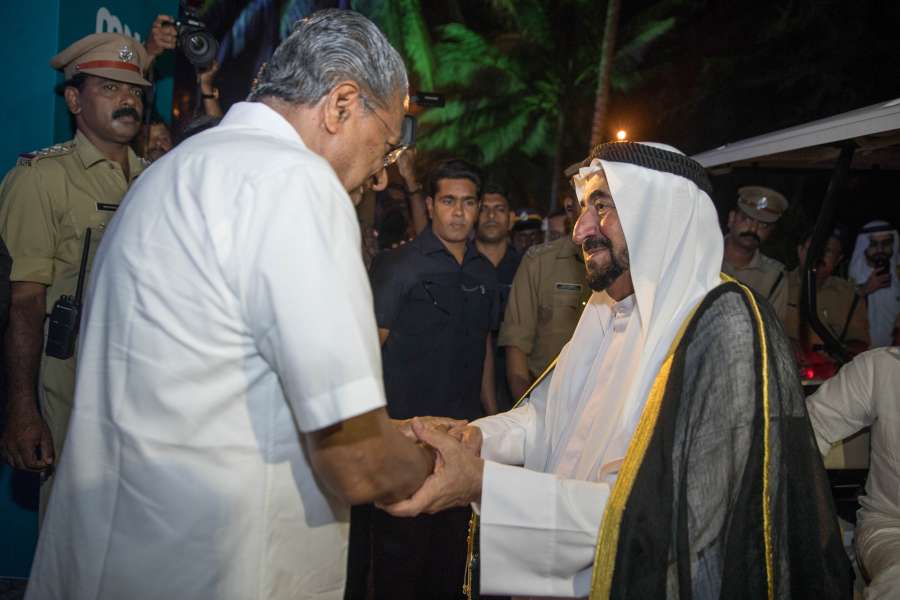 In their worst hour of adversity in a century, the flood-affected people of the south Indian state of Kerala are discovering that the Gulf countries are their true friends in need.
On 17th August, the UAE government, under the leadership of President His Highness Sheikh Khalifa bin Zayed Al Nahyan, His Highness Sheikh Mohammed bin Rashid Al Maktoum, the Vice President, Prime Minister and Ruler of Dubai, and His Highness Sheikh Mohamed bin Zayed Al Nahyan, Crown Prince of Abu Dhabi and Deputy Supreme Commander of the UAE Armed Forces, underlined their support to Kerala through the formation of a national emergency committee to provide relief assistance to individuals in the Indian state.
H.H. Dr. Sheikh Sultan bin Mohammed Al Qasimi, Supreme Council Member and Ruler of Sharjah, also announced assistance of Indian Rupees 40 million (approximately AED2 million) to Kerala for flood relief, according to the state Chief Minister's office.
In a press conference in Thiruvananthapuram today, Pinarayi Vijayan, the Chief Minister, thanked all those who were helping Kerala in its time of distress. He especially thanked Indians in the Gulf and elsewhere for reaching out to Keralites.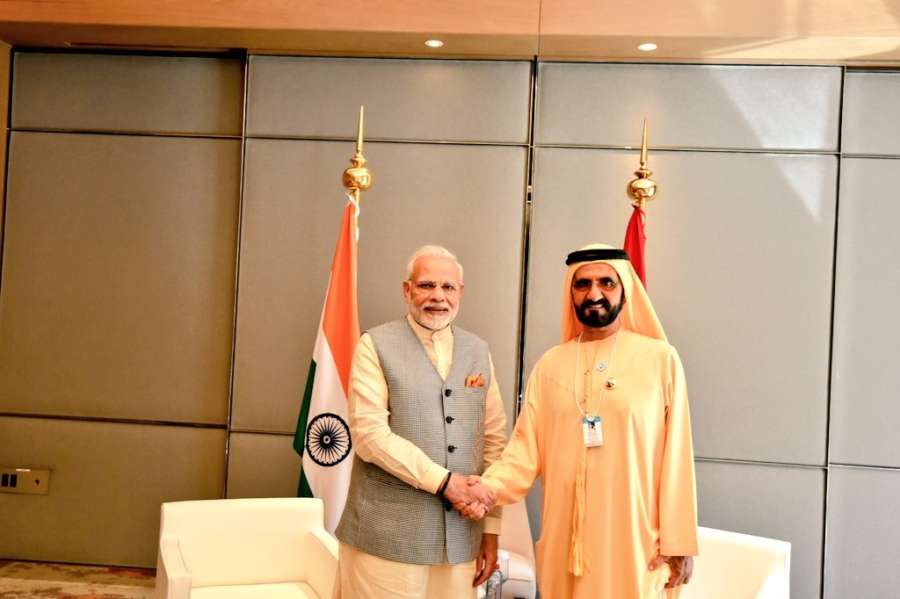 In addition to the UAE, which is way ahead of its neighbours in the region, in formalising the machinery to channel flood relief to Kerala, heads of state of other Gulf countries have reached out to India's President, Ram Nath Kovind, in offering sympathy or promising help to the victims.
The Custodian of the Two Holy Mosques King Salman bin Abdulaziz Al Saud, in a cable to the President "in his name and on behalf of the government and people of the Kingdom of Saudi Arabia," expressed deepest condolences to the families of the deceased, according to the President's Secretariat. His Royal Highness Prince Mohammed bin Salman bin Abdulaziz Al Saud, Crown Prince, Vice President of the Council of Ministers and Minister of Defense, sent a similar cable to President Kovind.
In his message to President Kovind, His Majesty King Hamad bin Isa Al Khalifa of Bahrain has "prayed to God Almighty to rest the souls of the deceased in eternal peace and to bless the injured with speedy recovery" in Kerala.
His Majesty Sultan Qaboos of Oman expressed sympathy to President Kovind and wished the injured speedy recovery. Oman Air, the Sultanate's national carrier has begun ferrying relief supplies for the people of Kerala. "This is an effort to support Kerala and its people who are closely associated with the Sultanate," Abdul Aziz al Raisi, CEO of the airline, said in a statement. The airline is carrying about 100 kg of essential goods on each of flight to Kerala.
The Emir of Kuwait, His Highness Sheikh Sabah Al-Ahmad Al-Jaber Al-Sabah, has conveyed to the Indian head of state his condolences to over the loss of lives in floods and landslides in Kerala. Kuwait's Crown Prince, His Highness Sheikh Nawaf Al-Ahmad Al-Jaber Al-Sabah and the Prime Minister, His Highness Sheikh Jaber Al-Mubarak Al-Hamad Al-Sabah, also sent similar messages to President Kovind sharing India's grief.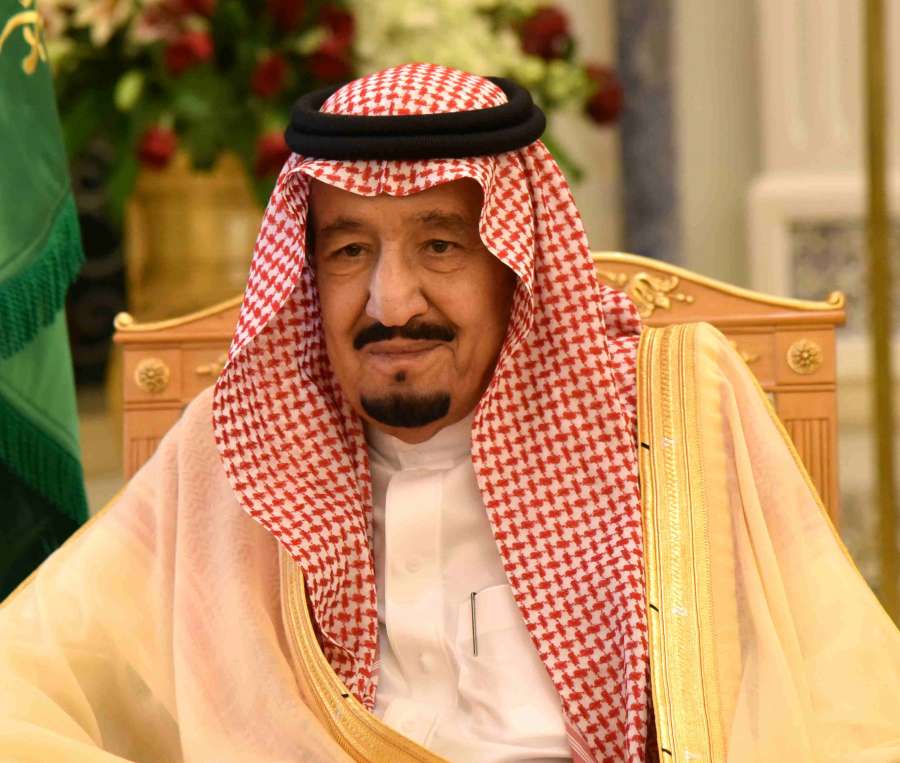 ---