Advertisement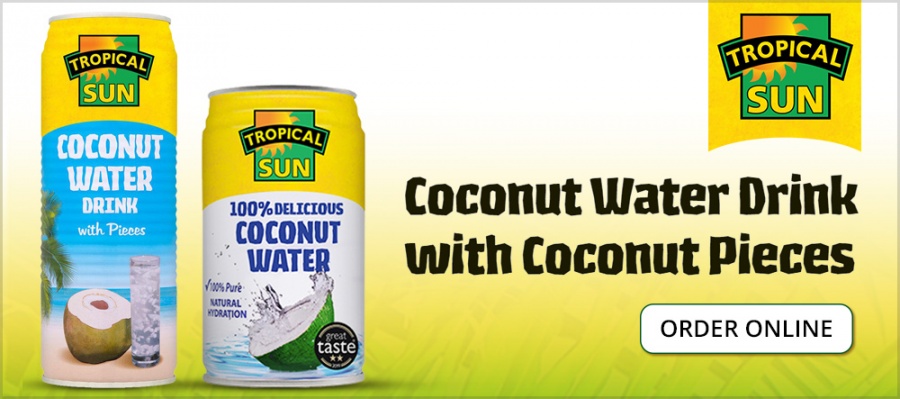 While the British-Indian friendship cannot be disputed, what seems to be overlooked often is the strong potential the British-African relationship holds….writes Bob Blackman, MP, Harrow East
England is today home to people from all over the world. In fact if one were to travel the length and breadth of London alone, one would in essence do a round trip around the world culture. Such is the beauty of our country we rightly call Great Britain.
A majority of Asian Lite readers trace your roots back to India. However, a large majority originate from various parts of Africa and therefore have a strong connection with the continent. While the British-Indian friendship cannot be disputed, what seems to be overlooked often is the strong potential the British-African relationship holds.
I am very pleased to note that it is under the Conservative government led by Prime Minister David Cameron that this relationship between parts of Africa and UK are being nurtured. I would like to congratulate my friend and colleague, Lord Dolar Popat on his recent appointment as the Prime Minister's Trade Envoy to Uganda and Rwanda with an aim to strengthen trade and investment links with key markets in Africa. This comes along with the announcement of my friend and colleague, Alok Sharma MP being appointed the Prime Minister's Infrastructure Envoy to India. Both the appointments demonstrate the strong commitment of the British Conservative government in building upon our strengths not only within the country but also in the Nations with which we have a shared heritage.
Those of you who follow the parliamentary business will recall the debate called by my colleague, Stephen Phillips MP (Sleaford and North Hykeham) in the House last week on a motion on foreign policy and development aid in Central and East Africa.
In my contribution I spoke about the Ugandan Asians who migrated to England in 1970s. One of the beauties of representing a constituency such as mine is that we have Diasporas from every country in the world. We have one very strong diaspora that emanates from East Africa. I refer, of course, to the so-called Ugandan Asians, who were forced out of their homes in the 1970s by the evil dictator Idi Amin. Of the 45,000 people who were given literally two days' notice to leave, 28,000 settled here, some in Leicester, but most in Harrow and Wembley in North-West London. Let me be abundantly clear: Uganda's loss was Britain's gain.
I had the opportunity of growing up in Wembley together with many friends of Indian and East African origin. We have gained tremendously in the fields of politics and business, and every other field one can imagine. The people who ran the economy in Uganda came here and built a life and built businesses. The benefits that that section of the community has brought are testimony to its hard work.
People have come to this country not just from Uganda, but from Kenya and Tanzania. That gives us a tremendous advantage, because people who not only lived in those countries but worked in them now live in this country. They want to give something back to the countries where they were born, where their families grew up and where they have deep roots. Across those nations, there are various different issues.
Uganda seems to be progressing quite well under President Museveni. He has provided stability, helped spread prosperity and given Uganda an increased role in regional affairs. The economy in Uganda is growing by about 5% a year. There is an opportunity to diversify the economy, expand education and invest in infrastructure. The forthcoming elections on 18 February will show how the Ugandan people are participating in democracy and how they feel the country is progressing.
In Kenya, the situation is much more of a mixed bag. There will be elections next year in about 18 months. President Kenyatta won in 2013 in an alliance with William Ruto, who has since been arraigned at the International Criminal Court for instigating violence in 2007. There are concerns about corruption. President Kenyatta recently said that corruption posed a threat to national security after the main Opposition party claimed that the Government could not account for almost half of last year's Eurobond sale. There are pressures on the public finances and I understand that the fiscal deficit is at 9% of GDP. The Government recently secured a syndicated loan for infrastructure projects in November and a loan from China for the extension of the standard gauge railway in December. However, the Government remain relatively popular. We recently had a delegation of Kenyan MPs here in Parliament who were very upbeat about their future, while making clear the need to tackle corruption.
In Tanzania, following the presidential elections in October 2015, the new President, John "The Bulldozer" Magufuli, has proved popular domestically, but is causing tensions in the region. In 2014, many donors suspended aid to Tanzania following a scandal in which $100 million went missing. I would be grateful for an update from the Minister on the current position. Tanzania languishes in the bottom third of Transparency International's corruption index. Despite Tanzania having abundant natural resources and being the second largest aid recipient in sub-Saharan Africa, poverty remains endemic, with 70% of the population living on less than $2 a day. The new President has undertaken a war on corruption and wasteful government spending.
The UK has been a champion in that regard, with DFID leading the way. One thing that Members from all parts of the House have done is to ensure on all visits that DFID funding is spent in the best way possible, so that it is clear that the 0.7% of GDP that we are spending is ensuring improvements to people's lives.
Although Tanzania is facing further problems, the country intends to become a major gas exporter, but that has been disrupted by the announcement of a 12.5% royalty for onshore oil and gas production. Echoes of the Idi Amin regime have resurfaced with Operation Timua Wageni, a Government directive that foreigners working illegally should leave their jobs with immediate effect to make way for local workers. This has been particularly poorly received in Kenya and threatens previously strong East Africa Community co-operation, as Kenyan residents make up the majority of foreign workers in Tanzania. Co-operation has been further hampered by the cancellation of a regional conference for port managers in eastern and southern African in Dar es Salaam, following a shake-up of the management of the Tanzanian ports authority by President Magufuli. However, Tanzania's growth prospects are robust, with GDP predicted to expand by 6.8% this year.
We have an opportunity not just to provide aid but to trade with Africa, which will clearly be the route out of poverty for many of the African states. Although some of the economic boom in Africa is slowing down, parts of east and central Africa have among the fastest growth rates in the world. If we are to increase our exports and reduce our balance of payments deficit, it is vital that we build Britain's presence in these emerging economies, and in east Africa we have a built-in advantage. Not only is English the language of choice, but our reputation as traders and the high-quality image of our goods and services help us to gain an advantage over our competitors. Yet for decades our approach to Africa has been driven by aid rather than trade. We need to change that, both in business and in Government. We have failed to acknowledge the huge strides that Africa has made. Our competitors have not been so slow. We are losing out to rivals such as China because of our failure to recognise the change.
I am therefore delighted that my good friend and colleague in the other place, Lord Popat, has this week been appointed as our trade envoy to Uganda and Rwanda. This is part of the Prime Minister's new approach to exports, and it is a very welcome development. Trade envoys can play a vital part in bringing together different Departments and should be encouraged, particularly when, like Lord Popat, they have strong connections to the Governments and businesses in a region.
The way forward as I see it would be to lay out a policy and strategy to increase UKTI's presence to include every African country in the lifetime of this Parliament, so that we can emphasise the importance of trading with countries that are developing and open up the opportunities for British industry and British people to export, but also enable those countries to trade and grow their economies, rather than being dependent on foreign aid.