The Opposition Labour party is trying to woo the voters with its traditional policy of freebies, while the Tories pledging tax cut to millions of workers…. reports Asian Lite News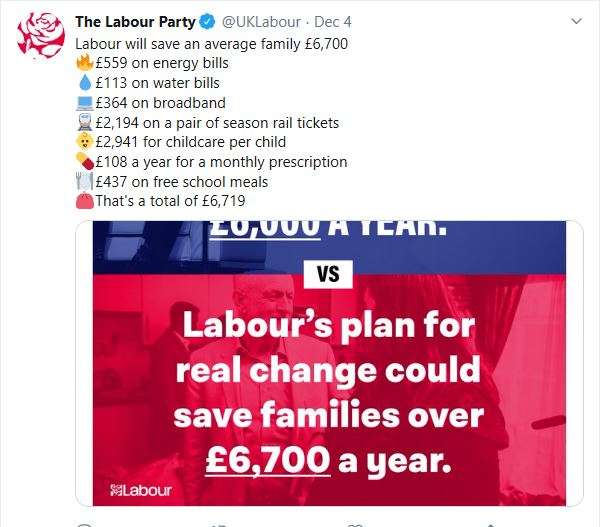 Labour is offering freebies worth £6K as Prime Minister Boris Johnson pledged to give millions of workers a 100 pound ($131) tax cut within weeks if he wins a majority in the December 12 general election.
A new Ipsos-Mori poll revealed that, with just a week to go, the NHS has overtaken Brexit as the voters' top priority – giving Labour hope it can confound the polls in the closing days of the campaign, the Daily Mail said.
The NHS was named as a key issue by 59 per cent of voters, against 56 per cent who wanted action on Brexit.Setting out a whirlwind schedule for what he hopes will be the first 100 days of a new Conservative government, the Prime Minister on Wednesday night told iTV that he vowed to fast-track 11 pieces of legislation to deliver on his promises, reports The Daily Mail.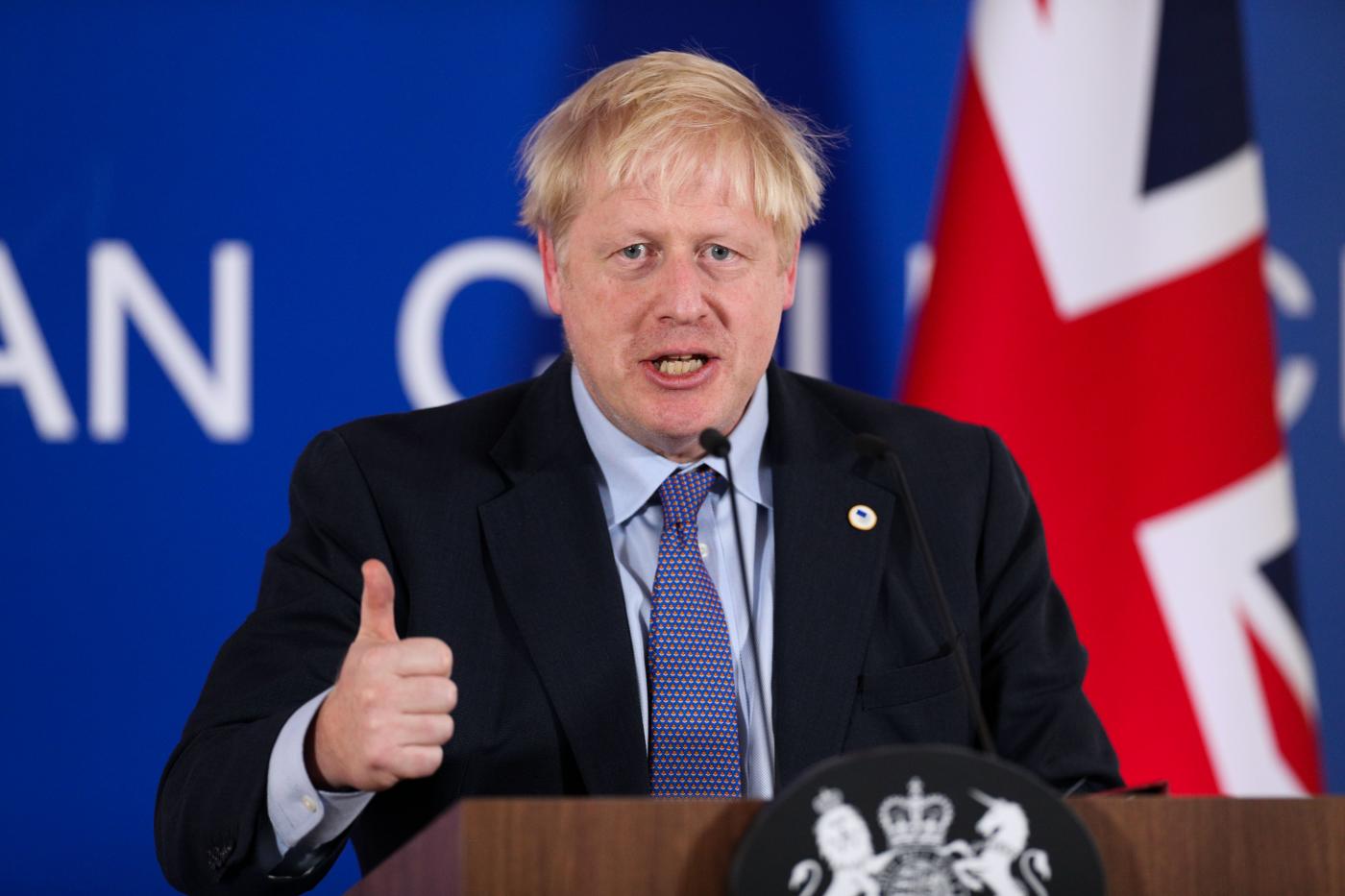 Conservative sources sources confirmed measures would also include an increase in the national insurance threshold from 8,632 to 9,500 pounds – delivering a tax cut worth 104 pounds to more than 30 million workers.
Besides the tax cut, Johnson said that he would focus on laws to toughen sentences for serious criminals, restrict strikes affecting vital services such as health and transport and ban "vexatious" claims against military veterans.
Meanwhile, Shadow Chancellor John McDonnell says the Labour government will provide benefits upto £6000 to every family.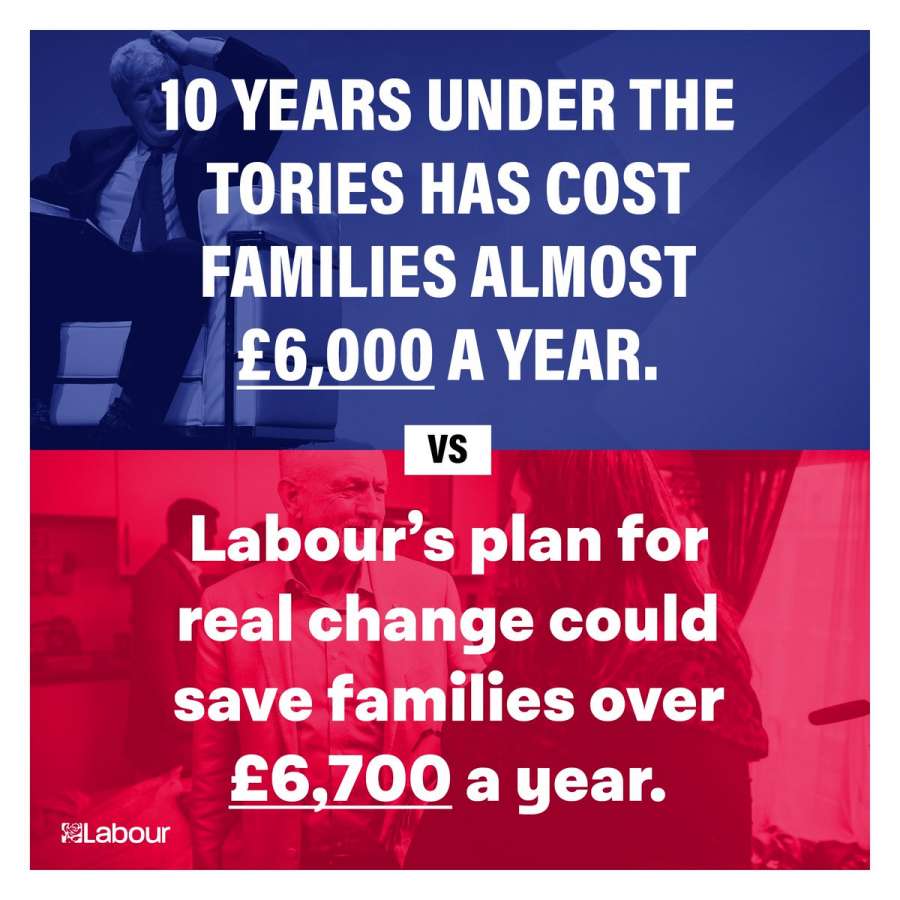 "Profiteering through privatisation and the Conservatives' failure to curb rising bills has cost families nearly £6000 a year since 2010.  While wages are still lower than before the financial crash, inaction and economic mismanagement by the Conservatives and Liberal Democrats over the past decade has meant the cost of living for millions of households has soared," Mr McDonnell said.
"In our exciting Manifesto launched two weeks ago, Labour set out its plan for real change. Change that will help tackle that burden of rising living costs. How can we do that? After nearly ten years during which it's seemed impossible that anything might change. I'll tell you where it starts. It starts with adopting the principle of  "do no harm". "At least don't make things worse." So we'll scrap Universal Credit, stopping its roll-out and putting in place a package of fixes while we design a replacement that's fit for purpose.
"Of course that won't help everyone. We need to raise wages across the country so people don't need to rely on Universal Credit. That starts with our Real Living Wage – £10 an hour, straight away, for everyone over 16. An average pay rise of up to £6,000  a year. A pay rise for 7 and a half million people. For public sector workers, it's a boost of 5% in the first year of a Labour Government. For others, it's bringing in trade union bargaining across the economy, to raise wages everywhere. Ending bogus self-employment and investing across the UK in good, sustainable jobs in the industries of the future. A high-wage society is the building block of our vision for a better, more inclusive economy.
In another meeting, the Prime Minister said that cross-party talks to agree on "an enduring solution to the challenge of social care" would start within his first 100 days. And he pledged a law requiring migrants to pay a 625 pound surcharge to cover the cost of National Health Services (NHS) care.
Johnson reiterated that Britain would leave the European Union (EU) on January 31, 2020 if he comes to power following the election.
"But if the Conservatives don't get a majority, then on Friday 13, we will have the nightmare of a hung Parliament with (Labour leader) Jeremy Corbyn as Prime Minister propped up by Nicola Sturgeon's Scottish National Party," he added.
Below is a viral video by PoliticsJoe.