Britain, France and Germany remain committed to the 2015 nuclear accord with Iran, the leaders of the three countries have said after US President Donald Trump threatened to abandon the deal….reports Asian Lite News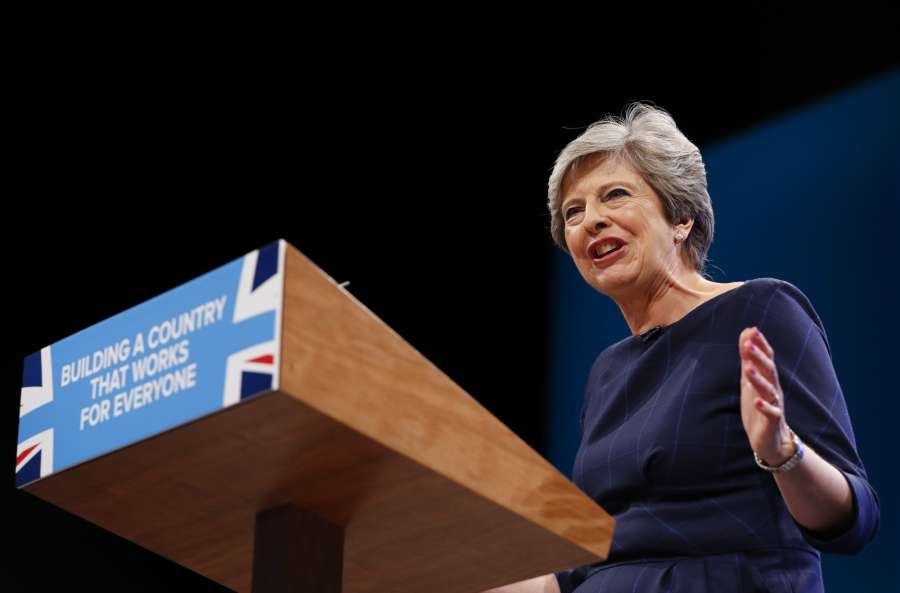 Under the Joint Comprehensive Plan of Action (JCPOA), the US, Russia, China, France, Britain and Germany agreed to lift economic sanctions against Tehran in exchange for Tehran's accepting curbs on its nuclear-power program.
"We stand committed to the JCPOA and its full implementation by all sides," British Prime Minister Theresa May, French President Emmanuel Macron and German Chancellor Angela Merkel said in a joint statement on Friday, hours after Trump said he would withdraw from the pact if Iran and the other signatories did not agree to correct its "many serious flaws", Efe news reported.
"Preserving the JCPOA is in our shared national security interest," the three heads of the government said.
"Therefore, we encourage the US Administration and Congress to consider the implications to the security of the US and its allies before taking any steps that might undermine the JCPOA, such as re-imposing sanctions on Iran lifted under the agreement," they said.
In Brussels, the European Union's foreign policy chief conveyed a similar message, but in much stronger terms.
"More than two years ago, exactly in July 2015, the entire international community welcomed the results of 12 years of intense negotiations on the Iran nuclear program," Federica Mogherini told a press conference.
"It is not a bilateral agreement. It does not belong to any single country. And it is not up to any single country to terminate it. It is a multilateral agreement, which was unanimously endorsed by the United Nations Security Council," she said.
The Italian politician emphasized that Tehran's compliance with the accord has been confirmed on eight separate occasions by the International Atomic Energy Agency (IAEA), whose Director, Yukiya Amano, said on Friday that Iran was "subject to the world's most robust nuclear verification regime."
Mogherini said that Washington could not be the arbiter of the validity or soundness of the nuclear agreement.
"The US domestic process, and I underline domestic, following today's announcement of President Trump is now in the hands of the United States Congress," she said.
"The JCPOA is not a domestic issue, but a UN Security Council resolution. The international community, and the European Union with it, has clearly indicated that the deal is, and will continue to be, in place."