Two-time Olympic champion Barbora Spotakova of the Czech Republic lifted her second world javelin throw title at the IAAF World Championships here in London while South African Wayde Van Niekerk was in a class of his own to claim the 400m title….reports Asian Lite News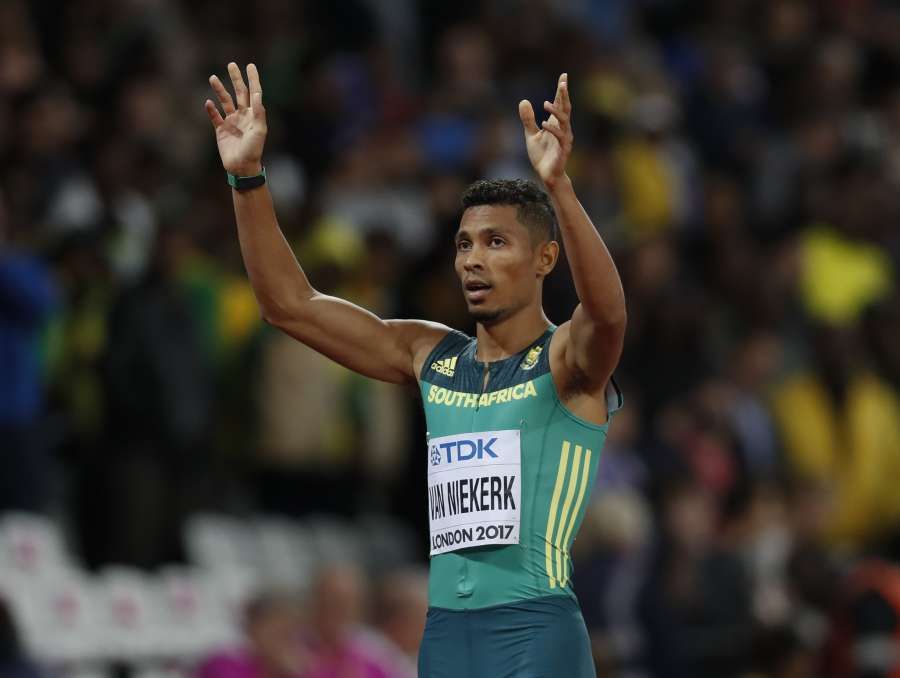 World and Olympic champion Van Niekerk finished well clear in 43.98 seconds on Tuesday night, reports Xinhua news agency.
"It is amazing to win the world title. I hope the fans enjoyed that," the South African said.
Steven Gardiner of Bahamas clocked 44.41 for the silver and was followed by Abdalelah Haroun of Qatar in 44.48.
"The first thing that I wanted to do was to reach the final, but then I had to fight for a medal," Haroun pointed out.
"I knew it was a big chance for me, and I'm very happy to have taken the opportunity."
Isaac Makwala of Botswana, who pulled out of the 200m heats Monday due to what he said was food poisoning, did not start for Tuesday night's 400m final.
The women's javelin throw saw a strong performance from seasoned veteran Spotakova and China took the silver and broze medals through Li Lingwei and Lyu Huihui.
Spotakova, 36, who won her last world title in 2007 in Osaka, won the gold medal with an effort of 66.76 metres in her second attempt.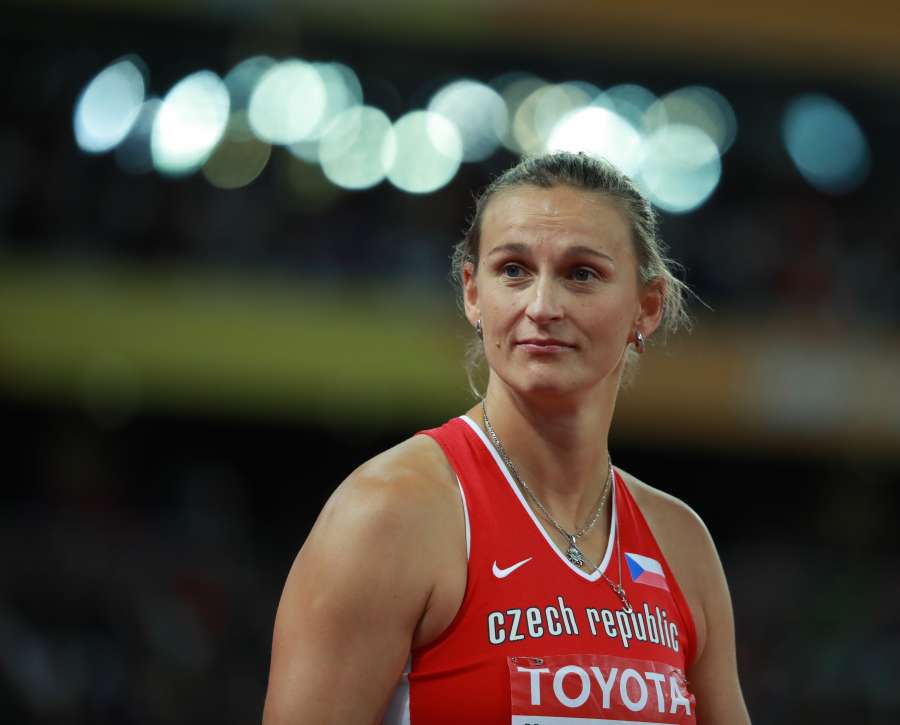 China's Li Lingwei, a two-time Asian champion, produced a lifetime best of 66.25 to take the silver and her teammate Lyu Huihui settled for the bronze at 65.26. Lyu set a new Asian record in the qualification of 67.49 on Sunday but could not repeat her strong performance in the final.
For Li, 2008 junior world runner-up, the silver medal was a delightful surprise.
"I did well today. This year I have been bothered by injury and loose training, so I was not at the height of my fitness tonight," Li said. "I had not expected to win the medal at all."
Among the 12 finalists, three are from China, which Li considered a good sign for javelin throw to develop in China.
"We have three people in the final and won two medals. I think it is good for the sport in China, so I am very happy," she said.
Bronze medallist Lyu's qualification time would have won her the gold medal if she had produced the result on Tuesday night. She admitted that she tried a bit too hard in the qualification.
"I competed so hard in the qualification and got brilliant result, which left me a little fatigued both physically and mentally," she said.
Xue Changrui had looked he could make an amazing breakthrough by winning China's first ever men's pole vault medal at the world championships as he led after four jumps.
However, he failed to clear 5.89m and American Sam Kendricks claimed the title with 5.95m and Polish Piotr Lisek bagged a silver at 5.89m. Rio Olympics runner-up Renaud Lavillenie of France finished third.
Olympic gold medallist Conseslus Kipruto finally came to a golden finish in the men's 3,000m steeplechase at the world championships after two runner-up finishes at previous worlds as the Kenyan clocked 8:14.12 min to continue his in-form performance in the event after the Rio Olympic Games last year.
Soufiane Elbakkali of Morocco finished runner-up at 8:14.49. The bronze medal went to Evan Jager of the United States, who completed the race in 8:15.53.
Pierre-Ambroise Bosse of France lifted his first world title in men's 800m as the he clocked a season best of 1:44.67.
The silver and bronze medals belonged to Adam Kszczot of Poland and Kipyegon Bett of Kenya respectively.