The UK has offered a larger potential "divorce bill" to the EU – which could be worth up to 50bn euros (£44bn), the BBC reported. There has been no final agreement on a number but the offer was given a "broad welcome" by Brussels, BBC political editor Laura Kuenssberg said. At present, the country is paying about £10 billion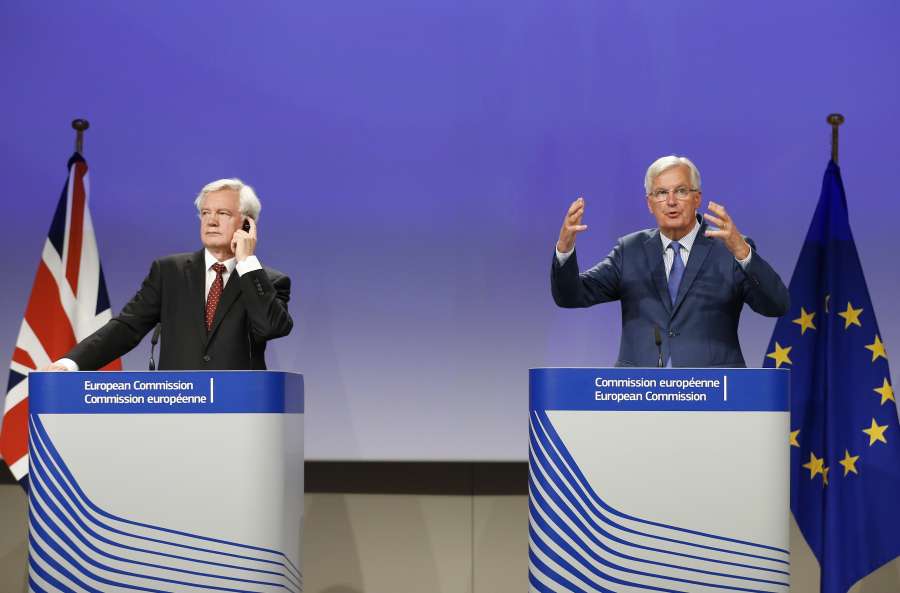 No 10 has played down reports the final figure could be up to 55bn euros (£49bn). The offer was communicated to Brussels after last week's cabinet meeting. The amount of money the UK will pay as part of Brexit has been one of the main sticking points in the first round of negotiations with the EU.
In September Theresa May suggested the UK was willing to pay about 20bn euros, and the EU has been calling for its offer to be increased. The UK is hoping to move on to talking about trade but the EU will only do this when it deems "sufficient progress" has been made on three areas – the so-called divorce bill, the rights of EU citizens in the UK after Brexit and the Irish border.
Meanwhile,  Chris Grayling, the transport secretary and a leading figure in the Brexit campaign, said the £50 billion tag was speculation, but he said the government did not want to "walk away on bad terms".
"I don't think people in this country would expect us to just walk away from things we've already said we'd pay for," he told BBC Radio 4's Today programme. Grayling said Britain's current net contribution to the EU budget was around £10bn a year.
A senior EU official told the Guardian on Tuesday night that the UK appeared ready to honour its share of unpaid bills, loans, pensions and other EU liabilities which could total £53bn to £58bn