Mrs Kiran Agarwal, an illustrious alumnus of the coveted London School of Journalism got into the entertainment business more out of passion and love for showcasing content which is pure quality. Having authored and published books dealing in cultural awareness and religious rituals of India, her professional profile boasts of many such achievements. She has to her credit as a writer, books with short stories on value systems for children which have garnered high-praise response amidst various literary personalities and has got acclaim at various literary festivals of India. Kiran Agarwal chose to foray in the web space as a producer and content maker, with her children's animation show Sabak Degi Naani which is a series of small animation videos for children on YouTube under her channel WOKA. Asian Lite International columnist Riccha Grrover meets Mrs Agarwal to find out more about her journey of creating an animation series with adding pertinent content on Internet which is child-friendly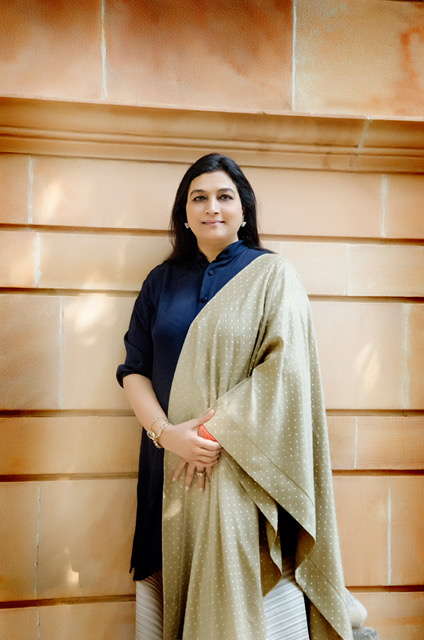 Riccha Grrover – When did you set up WOKA as a banner for making movies for children? What does WOKA stand for? 
Kiran Agarwal-The inception of WOKA happened about 2 years back..Woka is my brainchild and it's a creative expression of the world I envisage for children so WOKA stands for *World of Kiran Agarwal*.
RG- How long is an average movie timewise? Are the films both in Hindi and English? Do the Hindi films have subtitles? 
KA– The short feature movies are 4.5 mins each across season 1 series but Season 2 has about 6.5 mins of each movie. The films are made both in Hindi and English. We do not have subtitles for the Hindi version but that is because we already have the same episode recreated in English.
RG- What age group is the film suited for? What are some of the themes of the films you make? 
KA-The age group we are catering to is 3-7 years primarily though good films and content do not bar themselves to an age group! However as primary target age group is 3-7 all the learnings, challenges and issues with that age group are being catered to, also basic human emotions such as compassion, anger, jealousy and various other feelings come in roleplay. Then some topics such as over-use of electronic gadgets, synthetic makeover for play rather than the natural environment to play and then things related to children's self-safety is shown through our videos and these have an impactful message.
RG- What and who was your inspiration for setting up WOKA?
KA-My grand-daughter is my inspiration to do this as I wanted to show quality content to her as she was growing up. Baring few popular shows rest of the shows that I witnessed disappointed me and so I thought that we should make some quality content with a global appeal for children and the rest is history (in the making)!
RG-How do viewers access these films? Is there a subscription or can it be seen via google/YouTube? Is there a link you can share so readers can follow that? 
KA-Generally people can go to YouTube and type my channel WOKA Hindi to watch the shows in Hindi and WOKA English to watch the same in English. The shows are free of cost as I do not believe in levying charges to inspire young minds…if children watching my show evolve as lovely human beings, I would consider that my biggest fee!
WOKA is a fun time animation stories in movie format for children away from all learnings, yet again it's there to enable them to learn 'values of rightful living' that will help them reach for greater heights in life as achievers and visionaries in their own right
RG- How many films have you made so far and what more is in the pipeline for WOKA in terms of your future vision? 
KA-We have made a set of 24 films for our Season 1 and we intend to make 24 episodes for Season 2. There are three more catalogues that are currently under preproduction and shall release soon under my channel WOKA.
We might look at producing a full-fledged motion film too so watch this space!
RG-How do you think your films with pertinent messages for children help them in shaping a worldview and how do you think it will help their parents – can they use these films as a medium to share good lessons on safety, obedience, etiquette et al ?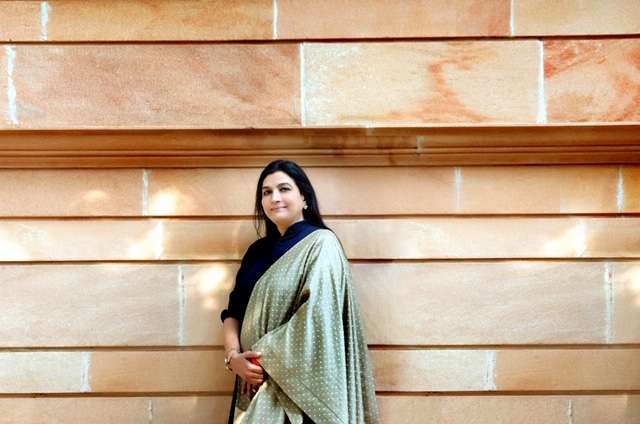 KA– In todays day and age when technology as a medium is running a race in our heads its nice to stop and relax and make our children connect to each other and with themselves at a more human level…so yes in that regard our channel WOKA is showcasing moral based stories through our catalogue 'SABAK DEGI NAANI' Season 2. Through the various topics that have been touched the viewers will realise that we are providing a wholesome, complete and a holistic approach to develop young but sharp minds! So yes we know parents will be benefit from it in more ways than one!
Mrs Agarwal signed off by saying that " WOKA is an entertainment Channel on YouTube especially designed keeping children in mind. I chose YouTube as my Platform to showcase our animation show as it has wide access and reaches globally to one and all. In today's time and age there is nothing bigger than the internet and free to air platforms are very powerful when it comes to showcasing entertainment based channel for children.
To me it was very clear that WOKA which stands for World of Kiran Agarwal, our digital channel, will produce only high quality content, as quality is the only thing that will withstand the test of time. Through our 3D animation videos, which cater to children's sensibilities, I want to provide wholesome entertainment for them and yet subtly impart a rich value system. It is my give back to society in my own way."
WOKA is a fun time animation stories in movie format for children away from all learnings, yet again it's there to enable them to learn 'values of rightful living' that will help them reach for greater heights in life as achievers and visionaries in their own right. Music, songs, 2D / 3D colourful animations, relatable characters are employed as tools of imparting child friendly messages to them.
Kiran Agarwal talking about her digital world concluded "It's a digital content platform that parents could rely upon, for their children to watch, without any iota of doubt and hesitation. Ideally, I want all the children to see our animation videos, make merry, sing and dance with the characters and enjoy themselves. WOKA is all and all about children."