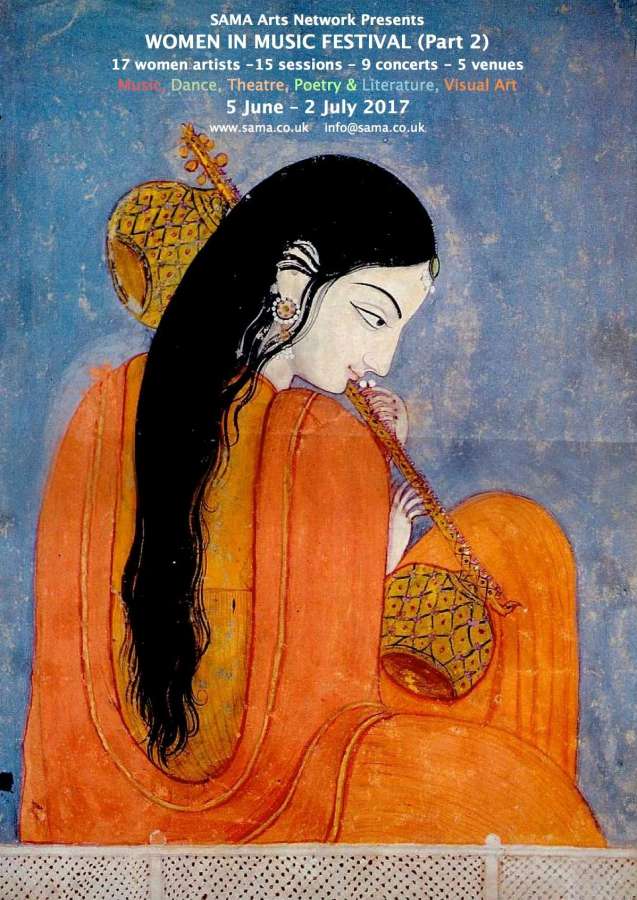 Sama Arts Network in association with South Asia Centre/SOAS present Women in Music Festival Symposium on June 16 …. A preview by Richa Grover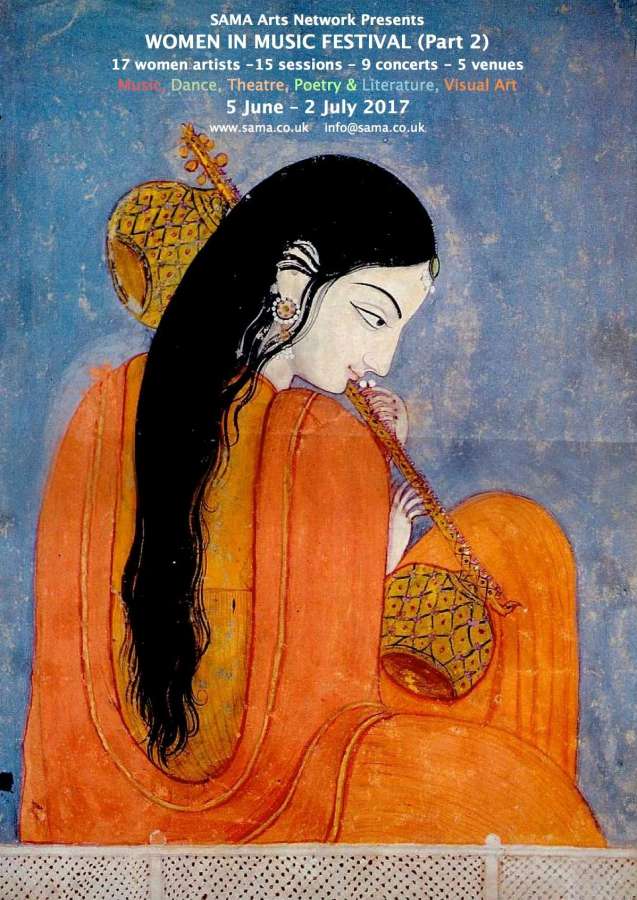 Equity and diversity within an overarching theme of an 'integrated,multicultural Britain' are central objectives of Sama Arts Network artistic agenda. While women have played a key role in Asian musical traditions their presence on the concert stage has been a fraction of that of their male counterparts, to say the least.
The network aims to bring to the fore numerous outstanding women artists in Asian music and help them perform, network, collaborate and organise as a collective.
The upcoming 'Women in Music' festival seeks to showcase newly commissioned works as well as traditional art forms by women performers with the goal of fuelling the public's interest and involvement in the Asian arts, and in the process, raising awareness of the underdeveloped role of British Asian women in the public sphere in general.
Through music, the festival seeks to ask those tough questions that are often ignored, about the role of women in British Asian communities which often struggle with the challenges of the 21st century, not infrequently because of lingering traditional perceptions of gender roles.
Their objective is to address the wider imbalance of gender relations within the British Asian communities and the Sama arts network vision of engaging diverse audiences in the best of Asian art music motivates our desire to curate this festival.
While considerable efforts have been made over the years to address the issues women face in the music industry, the 'gender gap' remains palpable, especially when one looks beyond the charts. The role of women in instrumental music, in particular, remains diminished, and calls out for proactive support. This festival is perhaps a step in the right direction.
Festival Supported by the Arts Council England & PRS Foundation.
---