A computer hacking of emails from the campaign of leading French presidential candidate Emmanuel Macron cast a cloud over Sunday's run-off against far-right rival Marine Le Pen, but the French poll body has urged citizens not to let it distort the sincerity of the ballot….reports Asian Lite News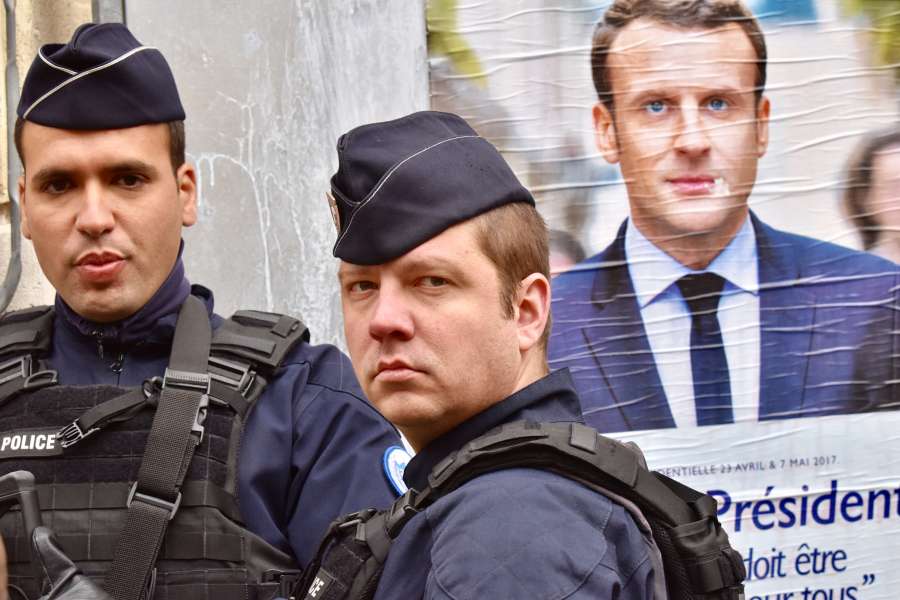 Late on Friday, Macron's En Marche movement said in a statement that it had been the victim of a major hacking operation that saw thousands of emails and other internal communications dumped into the public domain.
The campaign said that genuine files were mixed up with fake ones "in order to create confusion and misinformation".
The data leak came as polls predicted Macron was headed for a comfortable victory over Le Pen in Sunday's election. According to reports, surveys showed his lead widening to 62 per cent from 38.
The French Election Commission on Saturday began an investigation into the hacking and urged the media to be cautious about publishing details of the emails given that campaigning had ended, and publication could lead to criminal charges.
"On the eve of the most important election for our institutions, the commission calls on everyone present on internet sites and social networks, primarily the media, but also all citizens, to show responsibility and not to pass on this content, so as not to distort the sincerity of the ballot," the election commission said in a statement.
As much as nine gigabytes of data were posted on a profile called Emleaks to Pastebin, a site that allows anonymous document sharing. It was not immediately clear who was responsible for posting the data or if any of it was genuine.
Macron was unable to respond to the attack because of a ban on electioneering in the run up to the opening of polling stations at 8 a.m (local time) on Sunday, the Guardian reported.
Five new opinion polls published on Friday suggested that Macron would win the election with a share of 62-63 per cent, comfortably defeating the Front National candidate Le Pen.
Macron got an added boost with former US President Barack Obama endorsing the 39-year old centrist. "I'm not planning to get involved in many elections now that I don't have to run for office again," said Obama in a video statement. "But the French election is very important to the future of France and the values that we care so much about," he added.
"The success of France matters to the entire world," continued the 44th U.S. president, who commended Macron, a former investment banker who espouses socially liberal values and center-right economic views, for standing up for "liberal values" and putting forward a "vision for the important role that France plays in Europe and around the world."
The French Interior Ministry said that over 50,000 security personnel will be deployed for the second and final round of the presidential election on Sunday in order to ensure maximum security.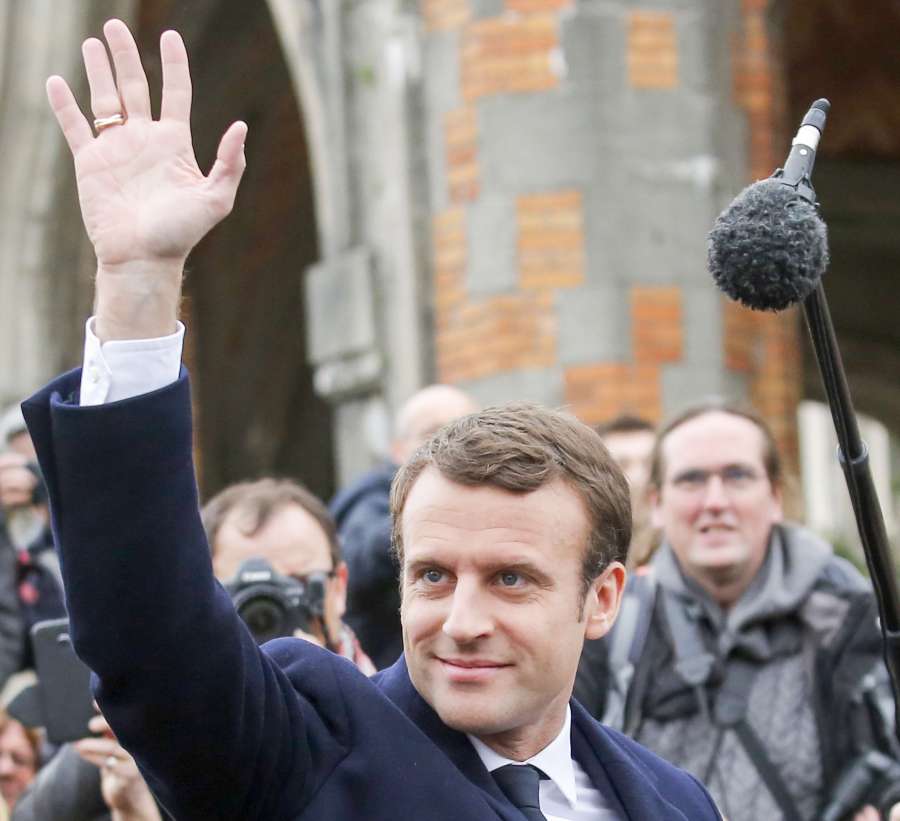 Macron's political movement En Marche! (Onwards!) said the release of thousands of emails, accounting documents and other files was an attempt at "democratic destabilisation, like that seen during the last presidential campaign in the US".
The En Marche! statement said the data consisted of "diverse documents, such as emails, accounting documents and contracts" hacked several weeks ago from the personal and professional accounts of some of the movement's staffers.
It said "many false documents" had been added to genuine stolen documents on social media "in order to sow doubt and disinformation" as part of an operation "clearly intended to harm the movement".
The authentic documents were all lawful, however, and "reflected the normal functioning of an election campaign", the statement said. Their publication "does not alarm us as to the prospect of any questions being raised about their legality".
The WikiLeaks website posted a Twitter link to the cache of documents, saying it "contains many tens of thousands (of) emails, photos, attachments up to April 24, 2017". It indicated it was not responsible for the leak itself.
Macron, if successful in Sunday's final vote, would become the youngest President in the history of France and the nation's youngest leader since Napoleon.
Voters will be making a decision on France's future direction and on its place at the heart of the European Union.
If they opt for liberal Macron, they will be backing a candidate who seeks EU reform as well as deeper European integration, in the form of a eurozone budget and eurozone finance ministers.
If instead they choose far-right Marine Le Pen she promises quite the opposite. She wants a Europe of nations to replace the EU.
For many, however, the campaign has become less about backing Macron and instead about voting against Le Pen, the National Front candidate.
According to experts, Macron has led a remarkable campaign, defying the traditional mainstream parties courtesy of his En Marche movement.
Macron has been endorsed by President Francois Hollande, Republican candidate Francois Fillon and the Socialist Party's Benoit Hamon.
Macron said on Friday he had decided who would be his Prime Minister if he wins Sunday's vote, but would reveal his government after he takes office.
Macron's team has previously blamed Russian interests for repeated attempts to hack its systems during the campaign, saying that it had been the target of unsuccessful attempts to steal email credentials since January.
Kremlin spokesman Dmitry Peskov denied any involvement and said: "These, like other similar accusations, are based on nothing and are pure slander."
Russian officials said they have no preferred candidate in the French vote.
The outcome of Sunday's runoff will be clear the same day. The results will be officially proclaimed by France's constitutional council on May 11, BBC reported.
May 14 marks the end of outgoing President Hollande's term, and is the latest possible date for the inauguration and official transfer of power to his successor.
France is the latest nation to see a major election overshadowed by accusations of manipulation through cyber hacking.