The Turkish Parliament approved the last two of a total of 18 articles in the controversial reform constitution, designed to create an executive Presidential governance system in the country….reports Asian Lite News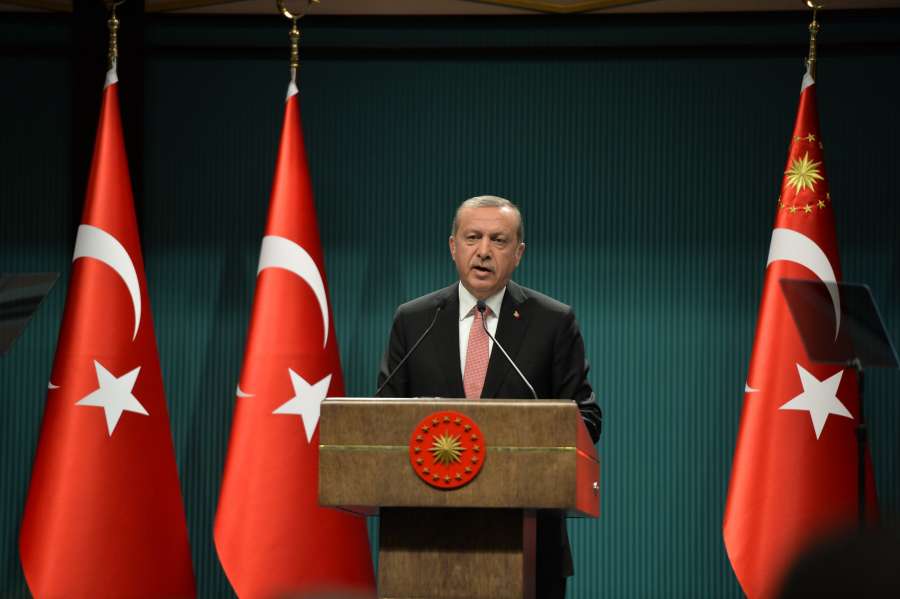 After a week of debate, the ruling Justice and Development Party managed to achieve, with the help of the nationalist opposition MHP movement, the necessary 60 per cent majority — 330 of the 550 legislators — to approve the changes, Efe news reports.
Starting on Wednesday (January 18), lawmakers will debate the constitutional changes once again and will submit them to a general vote, and if they achieve the necessary majority, Turkish President Recep Tayyip Erdogan will be able to convene a referendum, which would be held between March 26 and April 16 to allow the citizenry to vote on the matter.
Erdogan and his supporters say Turkey needs an executive presidency to ensure that the country does not backslide into weak coalition governments, but the political opposition believes that the constitutional reform to expand the president's powers will lead to authoritarianism.
The Republican People's Party and the pro-Kurdish Democratic People's Party, the second and third largest political groupings in Parliament, vehemently rejected the changes.
The second reading of the amendments will begin on Wednesday and the government's plan is to adopt six articles per day so that by Saturday, Jan. 21, the final vote on the amended constitution can be held.
If approved, the changes would also enable the President to name and fire Vice Presidents, ministers and top-level officials, and he would also be able to return bills to Parliament to be reconsidered or redrafted or to send them to the Constitutional Court to be annulled.
Besides this, the President would also be able to name 12 of the high court's 15 justices and would be able to continue belonging to and leading a political party.