Advertisement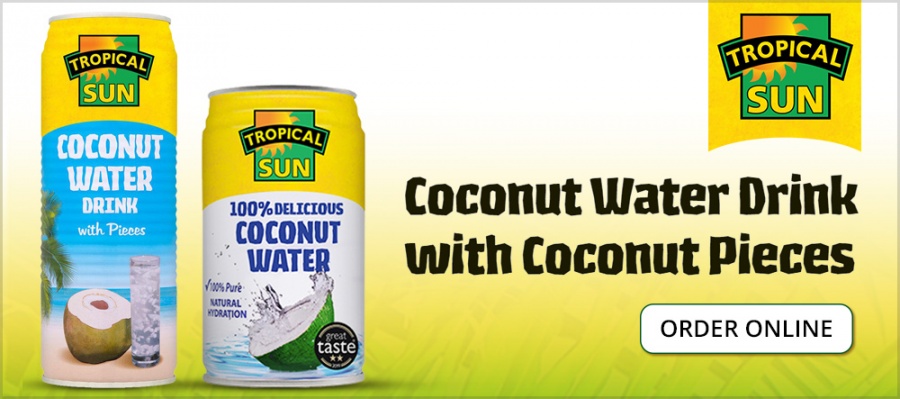 The on-field antics from cricketers of either side in the ongoing India-Australia series are refusing to die down, with the Australian media comparing home skipper Virat Kohli to US President Donald Trump….reports Asian Lite News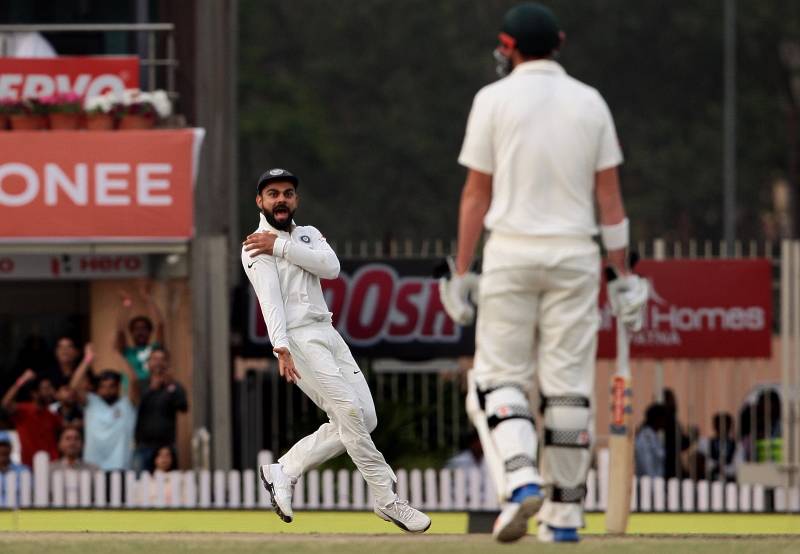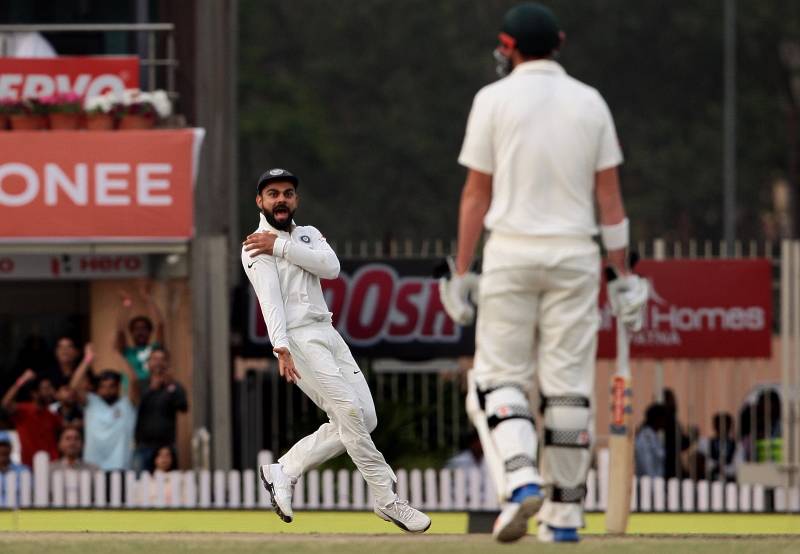 Kohli, who had earlier lashed out at the Australians before falling short of calling them 'cheats' after the second Test in Bengaluru, was held accountable for continual perpetuation of fake news by Australian newspaper 'The Daily Telegraph'.
The newspaper alleged that the 28-year-old Delhi batsman launched a scandalous attack on his opposite number Steve Smith and the Kangaroos where he accused of them being systematic cheats, but refused to apologise or provide any concrete evidence.
"Virat Kohli has become the Donald Trump of world sport. Just like President Trump, Kohli decided to blame the media as a means of trying to hide the egg smeared right across his face," the newspaper reported.
After completion of the third Test, which ended in a draw at Ranchi, Kohli had on Monday accused the visitors of trying to disrespect the Indian team physio Patrick Farhart.
"They (four-five of them) started taking Patrick's name. I don't know why. He's our physio. His job is to treat me. I don't find the reason behind it. I could not understand. You must ask why they have started taking his name," Kohli said at post match press conference.
Kohli, who hurt his shoulder while fielding on the opening day of the third Test, only came to bat on the third day after missing most of the action on the first two days.
Later, it was Australian all-rounder Glenn Maxwell, who started mocking the India captain, when he dived to save a boundary. Kohli gave it back with similar gestures, when left-arm spinner Ravindra Jadeja went through opener David Warner's defence in the second innings.
Denying his counterpart's accusations, Smith said: "It was a bit disappointing. I didn't actually do anything. Virat was having a go at me saying I was disrespecting Patrick Farhart. I was probably the exact opposite."
"I think he (Patrick) probably did a pretty terrific job to be able to get Virat back on the field after that shoulder injury. He's a terrific physio and he obviously does a great job for them," the 27-year-old added.