Advertisements

The International Cricket Council (ICC) and the stadium security officials were involved in a long discussion with Bumrah, Siraj and members of the Indian team management..reports Asian Lite News
Indian cricket officials have apparently alleged that fast bowlers Jasprit Bumrah and Mohammed Siraj were racially abused by the crowd at the Sydney Cricket Ground (SCG) on Saturday.
The International Cricket Council (ICC) and the stadium security officials were involved in a long discussion with Bumrah, Siraj and members of the Indian team management after the end of the third day's play at the SCG.
It is learnt that soon after play ended on Day 3 in the Sydney Test, skipper Ajinkya Rahane and senior player R Ashwin informed on-field umpires Paul Reiffel and Paul Wilson that fast bowlers Mohammed Siraj and Jasprit Bumrah were subjected to racial abuse and derogatory language.
A report in Australian newspaper, the Daily Telegraph, stated, "It's understood Indian officials say the pair have been abused by members of the public for the past two days, and believe the abuse has been racist in nature… amid suggestions a crowd member at the Randwick end of the ground abused Siraj who was fielding at fine leg at the time."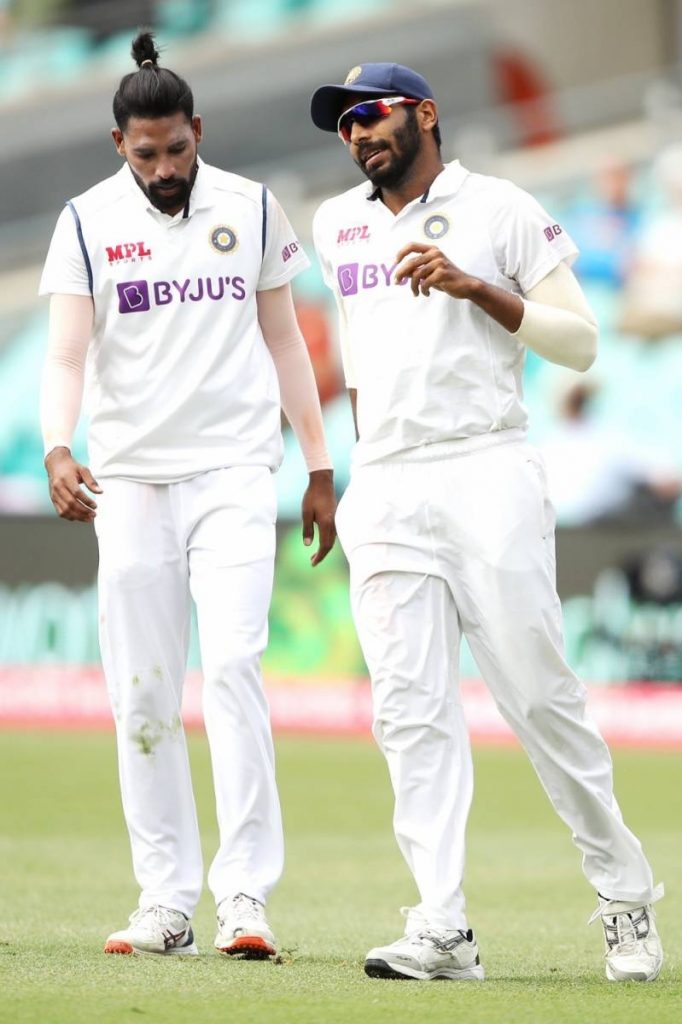 "In another instance while the match was still continuing, Indian staff walked around behind where Bumrah was standing in the outfield and spoke to the star quick," the report added.
With a considerably reduced crowd under Covid-19 protocols—approximately 10,000—crowd noise and chants were clearly audible to the players. After a difficult Day 3 for India, Indian players and officials were in a huddle with venue security officials, discussing the issue. The matter is now being adjudicated by the ICC and CCTV footage from all cameras at the ground around the stand concerned will be made available to match referee David Boon.
On the 2018-19 tour too Indian fielders were subjected to chants of "show us your visa" by the Melbourne crowd during the Boxing Day Test. Subsequently, those spectators were evicted from the stands.
On the 2007-08 series in Sydney, it was Harbhajan Singh who was accused of using a racial slur, after batsman Andrew Symonds alleged he was called "monkey" on the field. ICC match referee Mike Proctor imposed a 3-Test ban for racial abuse. India challenged the decision and the ICC appeals commissioner overturned the ban. He ruled that Harbhajan was "not guilty of racial abuse" and only fined him for "use of abusive language".
ICC has a stringent anti-racism code against players and match officials, but following many complaints against crowds, spectators found guilty can be ejected from the venue, and even a life ban can be imposed.
Also read:Loneliness emotionally affects debutants