Selectors put Dhoni on notice, screamed a headline. Another one clarified that the chief selector Mannava Srikanth Prasad has only stated that if Dhoni is not delivering, then the selectors will have to look at alternatives….writes Veturi Srivatsa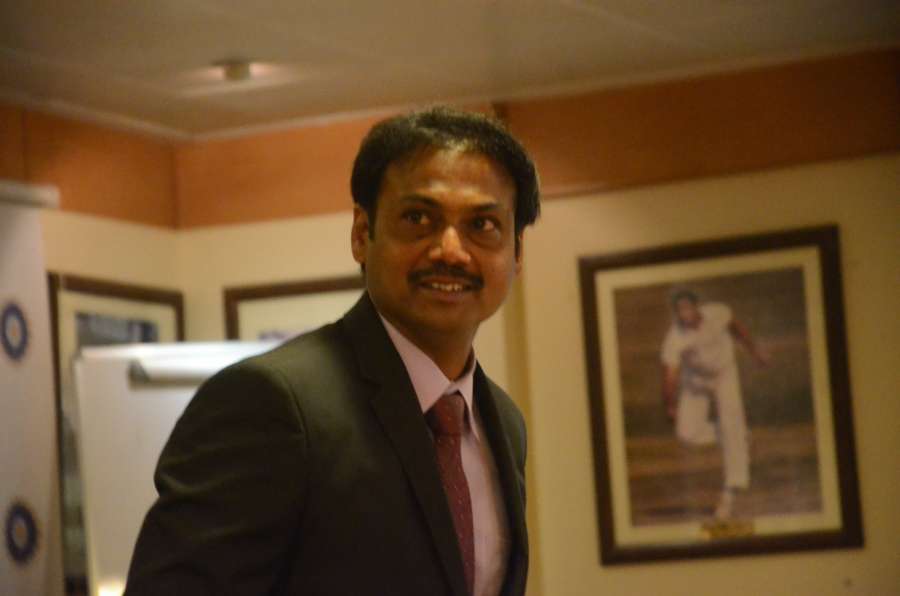 The media started discussing the future of India's most successful captain, who now only plays in the shorter versions of the game. There were a few obituary references, too, in the wake of the remarks by chief selector while announcing the squad for the One-Dayers against Sri Lanka, starting Sunday.
Prasad, who once said after a successful series that a team picked only to be called 'captain's team' is harsh on selectors, was taken to the cleaners by the twitterati on his Dhoni remarks.
Prasad was slammed, questioning the competence, having played six Tests and 17 ODIs, to sit in judgment on the abilities of someone who has won India the T-20 World Cup, the 50-over World Cup and the elite Champions Trophy in the last 10 years, besides taking India to the No.1 position in Test cricket.
It was too harsh on gentleman Prasad, who has done wonders to Andhra cricket as CEO before becoming chief national selector. What people do not realise is that the media sometimes traps players, officials and selectors with loaded questions.
To say that as long as one delivers his place in the team is secure is a harmless answer and it holds good for even Virat Kohli if he starts failing to score in say 10 games, at least his captaincy will be discussed in view of his batting failures. An ideal example is that of Alaistair Cook who had to quit after a series of defeats, but he still retains his place as an opening batsman.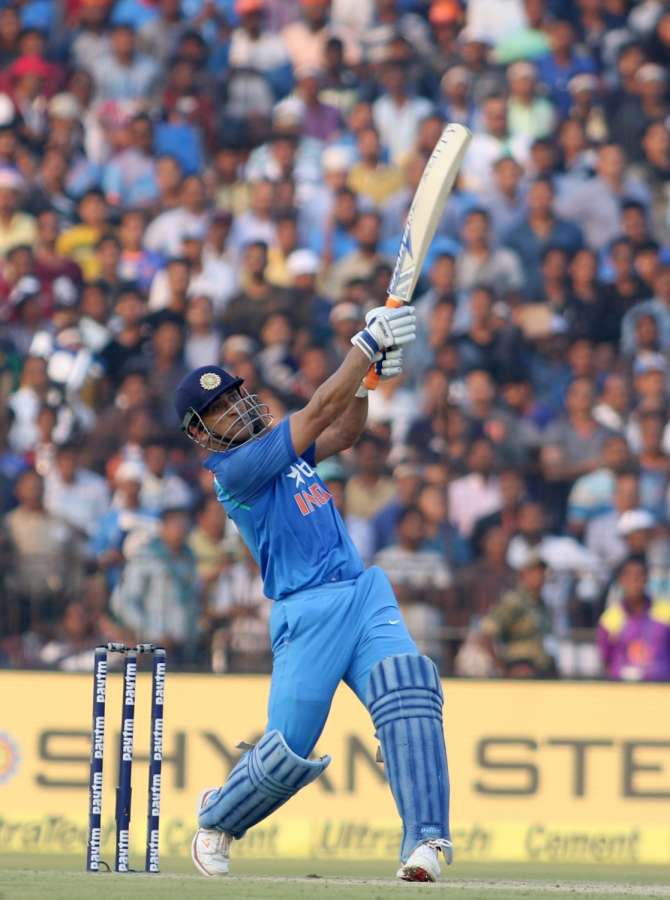 Prasad was pointedly asked if Dhoni was a natural pick, he answered: "If he is delivering, why not? If he is not, we will have to look at alternatives."
Reporters wouldn't leave at that. Was there a discussion on Dhoni? Prasad said everybody is discussed, not just Dhoni since a team is picked on the basis of combinations.
Dhoni is not done yet. The follow-up question was about Rishabh Pant: was the promising wicketkeeper, known for his hard hitting, in the Dhoni mould?
"As far as Rishabh is concerned, he is one talent to watch out for the future," Prasad said. "We have been grooming him for A tours. He went to South Africa on the A tour but he had a pretty ordinary tour but that doesn't mean he is not on our radar."
Next time Prasad would be smart enough to say that he would not answer such hypothetical questions.
For a number of years, the media never got a chance to have a discussion with the chief selector and in recent years either the board secretary or president accompanied him to prrevent him from crossing the line.
There was a time when one secretary used to come to announce the squad and leave without taking questions. All he would say was: "Gentlemen, I am not authorised to speak on the selection matters even if I am privy to what transpired in the meeting since I am its convener."
Then, there was another secretary who used to mischievously smile and drop hints, saying "your guess is as good as mine" when asked if a player was dropped on disciplinary grounds.
Ramakant Desai, for all his ferocious fast bowling, was, as chief selector, a timid man with a heart problem. He did not want to talk to the media and his successor, Kishen Rungta, was too outspoken. He once suggested to the board that the selection committee meetings should be thrown open to the media!
In recent times, Sandip Patil had the opportunity to speak, but he hardly parted with any information and only made the obvious noises.
Then there were selectors who only spoke off the record. They only wanted for public consumption to say that he fought for a particular player but he was outvoted. Some selectors were under the spell of powerful state secretaries and were happy to have at least one player from their states.
There were captains who couldn't care less what their teams were and there were those who were happy to get at least one player of their choice. There was a capatin who fought for a player for five years to get him into the side.
This captain's side is a recent phenomenon and started with Saurav Ganguly, though Sunil Gavaskar had his way getting a couple of Bombay players into the touring party. Dhoni is credited with smartly getting rid of the powerful seniors and he, too, got away with a questionable selection here and there.
Both Prasad and Virat Kohli are having their say now, but it is not clear who is eventually having his way. Prasad is more forthcoming. His insistence about players maintaining optimum fitness levels to qualify for a place in the India team has shaken some seniors who are back at the gym sweating it out.
The critical question is will Prasad be around to carry on his quest for a fit, skilful team for the 2019 World Cup?