Not even a month after India made a formal bid to host the 2019 FIFA U-20 World Cup, Javier Ceppi, Local Organising Committee (LOC) tournament director for the ongoing FIFA U-17 World Cup, said the doors are open for the country to stage bigger football events in the future….reports Asian Lite News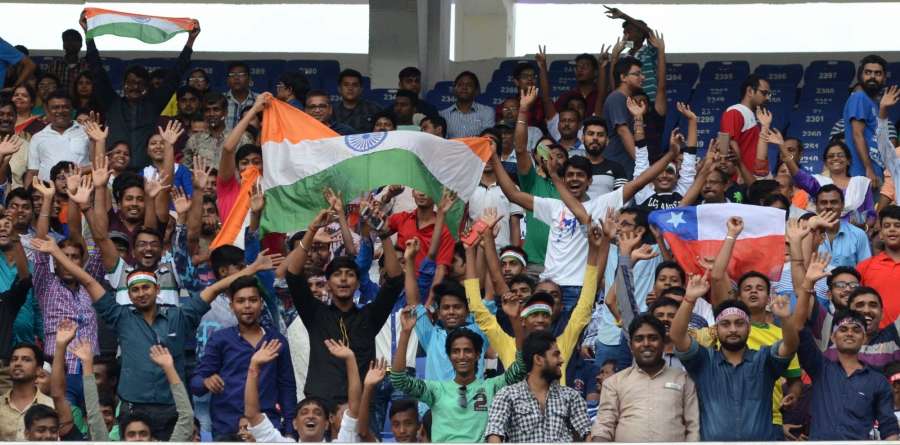 "We are 66 per cent into the World Cup. We have 16 matches left and the response has been amazing. After 36 matches, the turnout is more than what was in the 2011 Cricket World Cup after the same number of matches.
"The average attendance has been 23,000 per match. The total turnout so far has been over 800,000," Ceppi told reporters after the group stages came to an end on Saturday.
Five more teams joined England in completing the Round of 16 picture on Saturday, with France, Honduras, Iraq, Japan, and Mexico all securing their spots.
Ceppi said that for India matches, the average turnout was 49,000.
Asked about the chances of India hosting an U-20 World Cup, Ceppi said: "We are looking at a record attendance at youth tournament here in 2017. At this point, it's double to what Chile had in the entire tournament.
"I think until this moment after hosting 36 matches, the outcome of India hosting further football events and high level football events is positive because people have realised… you don't know how many calls I got from football people and friends from all around the world saying on TV it looks fantastic.
"How to maintain these in the future is what we need to see. But possibilities are there for India, I am sure," the Chilean, who has been involved with World Cup work since Day 1, added.
"The nation, if it were to bid for the U-20 World Cup or other World Cups.. I feel there are other facilities that are coming up in the country that would be in a good position to be front runners," Ceppi said when asked about supervising other venues beside the six hosting the U-17 event.
Kolkata, Goa, Guwahati, Kochi, Navi Mumbai and New Delhi are the six venues.
"One is Ahmedabad and then Pune, for example. Then Trivandrum and Chennai with the ISL happening there. Then there is the one in Jamshedpur with their team playing ISL this time.
"I think the blueprint on how facilities can be maintained is made for governments as well. The Kalinga Stadium (in Bhubaneswar) has been good after the Asian Athletics. The 26 training sites are also there prepared for the U-17 World Cup," Ceppi said.
"DSK in Pune has amazing training facilities too. Should India bid to host other events, there will be options apart from these six which are hosting the World Cup," he added.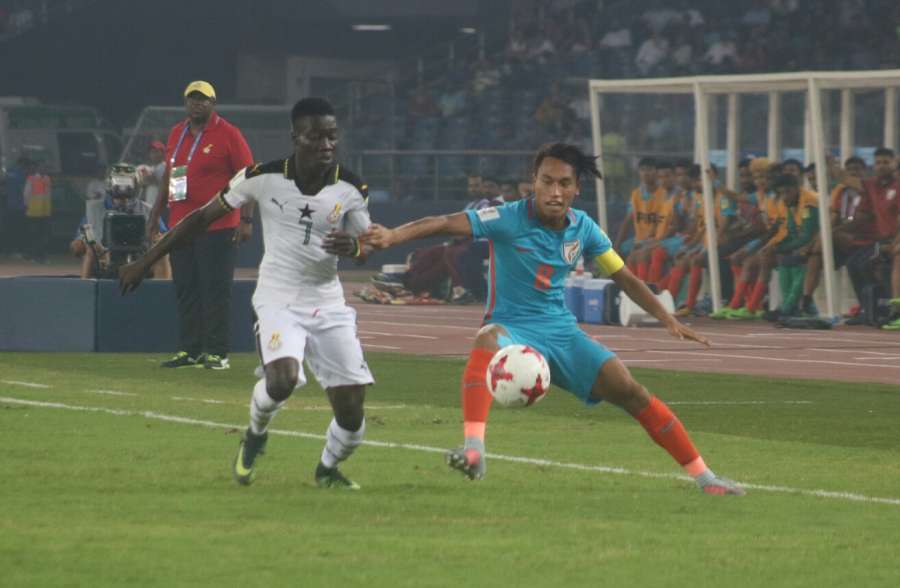 Asked about the takeaways so far from the World Cup, Ceppi said they were under some pressure before hosting such a big tournament keeping in mind India's history of hosting mega events. He was hinting at the 2010 Commonwealth Games scam.
"There are a lot of takeaways. The reality is that for whatever good or bad. There was a lot of pressure before hosting the World Cup. It was challenging post the previous events that has happened. We all know about that and I am not going to repeat that.
"There have been problems but we have addressed every singe thing," he said.
Talking about tickets allocated for sponsors and other stakeholders, Ceppi said that in venues like Kochi, Goa, Guwahati and New Delhi some have been put back on sale after they were not utilised by the stakeholders.
"The sponsors have been quite good in their occupation of seats. Even though some (FIFA sponsors) don't have presence in the country, they do have partners in the country," he said.
"For the final, tickets are truly sold out. I don't have one as well. For the Kochi matches, the match on the 14th, 17th and 22nd we put tickets back on sale from the stakeholders as they were not utilised. We have done the same with Guwahati, Delhi and Goa. I flew to every venue and spoke to stakeholders that if people are not turning up from their end, put up tickets for sale or give to school kids."
FIFA head of coaching and player development Branimir Ujevic, who is the head of the Technical Study Group for this meet, concluded tongue in cheek: "At the moment, it looks like it's much easier to get a ticket for the El Clasico than the final of the World Cup."